T.I. wanted all the snitching smoke over the weekend! As. you remember, Lil Boosie, his homie accused him of being a straight up snitch. It was amazing to witness, because they were about to drop a new album. People like myself thought this was a great idea, since they are very controversial and headstrong. They need each other. Or so we thought.
Tip was at his own restaurant over the weekend, as he had extended an open invite to have a "paperwork party" for his former bud. He was dead a$$ waiting for Boosie to pull up to The Trapcity Cafe. All he wanted was for Badazz to read his " & read his "legal paperwork," which will prove that he did not cooperate or "tell."
In a previous clip, Tip said that he had blamed some criminal activity on his dead cousin. And claimed that he had his homie's permission to do this. When it got back to Boosie, he said his family and friends had gotten at him over it. He then "Kept That Same Energy" with Brother Tip as he would with any common punk on the streets. But, he kept that same energy in an interview he was allegedly paid to conduct. I always thought you called your friends back and talked to them before letting mixed company drive a wedge between you.
Well, this is a new day. These days, people fall our over likes and views.
T.I. had words for the homie for not showing up. "I don't like for a n###a to get fly, then get shy, ya hear me? You got too much dip on ya chip," he said at the cafe.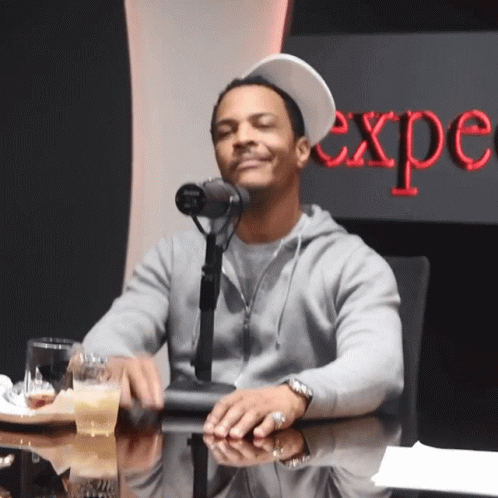 Why are we like this? LOL! Why can't they just be grown ups and leave this stuff behind?! Anyway, not my world. Check out what Tip had to say. The question is: do you believe him?