I don't know about Timbaland. I love this guy for his musical legacy. However, in recent months, things have gone askew! First of all, he is definitely pushing the line with AI in Hip-Hop. Bro wants to crank out Biggie songs even though the "greatest rapper off all time died on March 9." I am not 100% against AI, but I can't lie, it seems like Tim and the like are Trojan horses to the culture. But, it gets worse.
R. Kelly is still the "King of R&B," according to Timbaland. The producer, sometime rapper, and new AI-overlord showed up on Shannon Sharpe's Club Shay Shay and the pair chopped it up about the impact of disgraced R&B vet R. Kelly. Sharpe straight up asked Timbaland about his thoughts on the self-proclaimed Pied Piper (WEIRD), Timbo made it clear! A convicted sexual deviant is "the king of R&B; we all know that."
No, we don't! First of all, R&B didn't start in the 90s. Second of all, if you m##### or take advantage of kids, we have a problem. What is more strange is that Kelly married Aaliyah when she was underage. Timbaland affectionately refers to the R&B siren as "baby girl." He knows she was a damn child when that man was doing her dirty.
"Don't mix music up with personal. Music is a feeling, it stands alone. Music is something that don't have no race, it brings people together. It don't have no drama with it. It is a place of enjoyment; a feeling, so don't bring drama into music. Leave that outside," he said.
Sorry.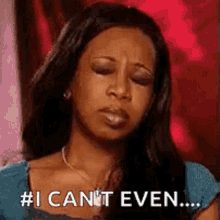 "And it's funny, I'm glad you talk about that, because I be having talks… everybody jump when you say R. Kelly's [name]," Tim said. "I'm like, 'so we just gonna ignore his music that he gave us, that we all jam to?' No, we can't do that. His art is his art, I ain't gonna bash the man's art."
What do you think?!