This was hilarious to me! As I previously have stayed in Benzino and his daughter Coi Leray are busy going at each other on social media. Well, Coi has a fanbase that is growing rapidly and Benzino is their worst enemy. They look at him as if he was holding her back in her career. We know that is not the case! In fact, we're probably talking about her because she is Zino's daughter, but that's beside the point.
Coi has crafted a storyline that makes her a little more interesting I think. And in doing so, look no further than her menacing dad as a person to create it with. I just can't imagine beefing with my mother or father in such a public way that includes the internets. These people don't really love us! I mean "them"! Benzino was on "live" and took a video with one of Coi's fans and it was hilarious.
First of all, Benzino was rolling up weed,d so he was already giggly, but he could have gotten upset at the barrage of jokes being thrown at him. Instead, he just laughed it off. It was funny though and I think he and anybody that looks at it can only see it as such. Benzino also requested to speak to the person's father who apparently was in the house that the fan was calling from. I guess I can see this it was pretty clear that the person calling in was gay. It was CLEAR. So that said, he was probably young because he still living at his fathers house.
Benzino laughed it off, but it was cool that he let dude get his sh*t off.
He called Zino "Skrongy." I think that is going to stick.
Here are more quotables: 
"You mind craft character, I'll make you MS live b####." 
"Don't pull out the glocky"
"You little hamster."
"I may not be skrong like you, but I have a Glock 9 in the back."
"How many push-ups you do a day you BIG ol SKRONG B####! SKRONGY"  
"YOU GON PULL OUT THE GLOCKYY"  
The person demanded an apology.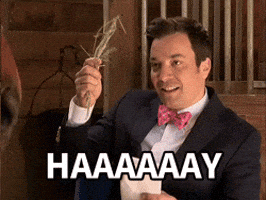 Coi Leray – call off the poodles!!