Jonathan Majors.
First of all, it was a Kang variant.
Jonathan Majors is in the crosshairs of a number of people. The actor, of MCU, fame, Dreed fame, and a number of other franchises, is in the fire.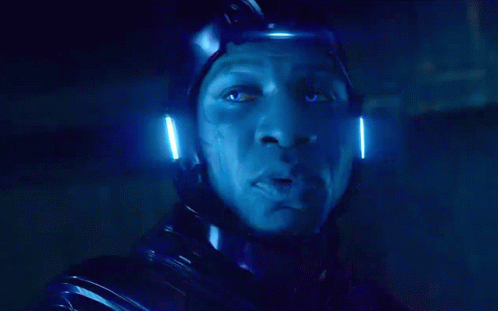 Over the weekend he was accused of domestic violence, assault, harassment, and strangulation. According to reports, namely the New York police department, he was allegedly embroiled in a fight – a purported argument with his girlfriend. 
Majors has proclaimed his innocence and now his representative say that there is proof that he did not do the dastardly deed. As you know, there are cameras everywhere nowadays. Well, they are saying that the vehicle in which the alleged incident happened has witnesses, and even video.
His people released a statement and they are not backing down. Basically, what they are saying is his girlfriend had "an emotional crisis "and it will be proven that she was even taken to the hospital for these emotions. His lawyer said she fully expects the charges to be dropped.
"Jonathan Majors is completely innocent and is provably the victim of an altercation with a woman he knows. We are quickly gathering and presenting evidence to the District Attorney with the expectation that all charges will be dropped imminently."
"All the evidence proves that Mr. Majors is entirely innocent and did not assault her whatsoever. Unfortunately, this incident came about because this woman was having an emotional crisis, for which she was taken to a hospital yesterday. The NYPD is required to make an arrest in these situations, and this is the only reason Mr. Majors was arrested. We expect these charges to be dropped soon," said Priya Chaudhry to Variety.
What I am curious, is the other part.
There are a number of people on the fringes that are also claiming that Jonathan Majors is an abusive person. What I find to be interesting is that none of these people Professed that he was this over the years, as Jonathan Majors star shined more and more brightly. There was one ambiguous tweet, roughly a week ago that claimed something about somebody, but they didn't put a name to it. Now, in hindsight, people have attempted to piece together the breadcrumbs. All of this is inconsequential to me. I'm looking at it like a hit job on an upcoming rising star.
Nonetheless, if the accusations are true, it is highly possible that he will be finished in Hollywood. The big question is, "What will Marvel do?" They are literally millions and millions of dollars on the line, as the comic book monster has hung their hat on him portraying Kang the Conqueror in the upcoming Avengers movie. 2025 cannot come soon enough for fans of fantasy.
OK, one more gif!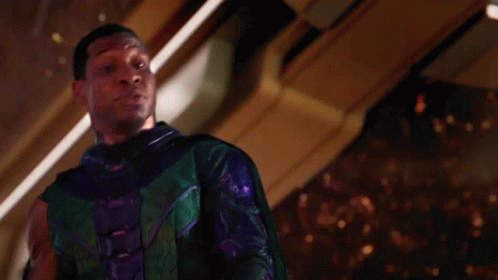 Jonathan Majors says he is "completely innocent" and "provably the victim"…