2015 was a year to celebrate Hip-Hop. There was a marked Renaissance with a quality, variety and impact that we haven't seen in years. It was a movement undeniable by anybody – mass media, underground, culture vulture, gossip rags, purist, pop, and other sentiments. It was a year that gave you want you needed regardless of your walk of life. We saw Hip-Hop get more experimental, more socially conscious, more genuine and more influential. So, this list of the best of the best is as arguable as your personal favorites. Check it out and share your own favorites, as there truly is no one comprehensive list. We enjoyed all of these works for their reasons.
Mick Jenkins – Wave(s)
Don't sleep. Mick Jenkins put out one of the most provocative releases in 2015. It could have been easy to overlook the Chicago spitter with all the numerous conversations circulating around Chi-Town. But, he brought an impressive tsunami of consciousness with Wave(s). Mick's verses often flow aggressively over fluid beats, but the contrast is appealing. His obsession is apparent, but the metaphor is justified when you hear the power of Mick's music. Whether he is talking about personal insecurities, white people or missing his father, he gets under the riptide.
Big Sean – Dark Sky Paradise
With Dark Sky Paradise, Big Sean hit the bulleye. The album displayed his artistic grown, maturity and ability to self-analyze with the best of them. Now, as we know he skips between introspection and ratchetness with ease as "I Don't F**k With You," "Blessings" and "One Man Can Change The World" (and ode to his late grandmom) all co-exist in peace. Kanye West, Chris Brown, Lil Wayne. E-40 and Jhene Aiko are bonuses in this dank, Utopia that Big Sean has crafted.
Skyzoo – Music For My Friends
Skyzoo is a victim of Hip-Hop's collective programmed brain. Music For My Friends was criminally overlooked by the masses, particularly in the second half of the year. The album presented listeners with thick lyrical gifts with double and triple entendres, as Skyzoo took a retrospective look at his rearing in Brooklyn. The production is artsy and cerebral with MarcNfinit, Jahlil Beats, Skyzoo, Thelonious Martin, Illmind, Black Metaphor, and Apollo Brown on the tracks. The guests included Jadakiss, Black Thought, Bilal, Elzhi, among others. The sheep may have missed it, but that made it all the more appealing for those that peep past the albums shoved down our minds. Music For My Friends is a story worth retelling over and over.

Travi$ Scott – Rodeo
Travi$ Scott is a rare breed in the Hip-Hop context. He can do songs with Justin Beiber, Chief Keef, Kanye West, Young Thug, 2Chainz, Future…and more…and nobody bats an eye. Rodeo offered the expansion of the Houston rager into a bonafide megastar. With Metro Boomin and Mike Dean on the tracks, Rodeo travels down a dark, drug-fueled course that menaces the ear. Sure, if you don't believe "Popping pills is all we know," then you probably won't fare well on this wild ride. Rodeo is the sort of bumpy ride that one navigates best maneuvering outside of the cardboard box.
Ty Dolla $ign – Free TC
Didn't see this coming, but Ty Dolla $ign breaking out with an impressive debut after being regarding for his hooks. Free TC is rooted in his brother's incarceration conceptually, but anchored by a musical sensibility that is decidedly pop. He put together a proverbial hit squad of collaboration. Free TC offers R. Kelly, Wiz Khalifa, Kendrick Lamar, Brandy Norwood, Sevyn Streeter, Trey Songz, Jagged Edge and Kanye West. The singles alone offered YG, Future, Rae Sremmurd, Fetty Wap, E-40 and the ubiquitous Babyface. Honestly, his singing is more appealing than his rapping, but over all the album holds on. Man, Free TC!
Joey Bada$$ – B4.DA.$$
Joey Bada$$ is another classic case of why folks need to stop complaining about Hip-Hop. The BK badass dropped another boom bap exhibition wit B4.DA.$$. On this one, Joey got a bit more personal with revelers and beats to match. DJ Premier, Statik Selektah and Hit Boy provide the beats. Joey just proved he's got much more in the chamber.
Earl Sweatshirt – I Don't Like S**t, I Don't Go Outside
Earl Sweatshirt has had a roller coaster of a career, but the 21-year old has completely hit his stride with I Don't Like S**t, I Don't Go Outside. The album is 29-minute album and it doesn't waste a second. He raps (and produces) reality: everything from break ups with girls to rising fame to getting to big for his parent's home. Lyricism is abundant here. So is honesty. I Don't Like S**t, I Don't Go Outside is a dope exhibit on the reality of rap music. It just can't be stopped as long as rapper maintain their integrity, creativity and, of course, bars.
The Game – The Documentary 2/2.5
The Game remains one of the most enduring figures in Hip-Hop at this point. He's outlasted beefs and controversy as his career comes full-circle with The Documentary 2. The double album is chock-full of guest appearances name drops and all that stuff. (The two parts of the album were released a week apart to retail.) Fans and haters lament, but they love it. This one brags with appearances by Nas, Busta Rhymes, Jon Conner, E-40, Scarface, DJ Quik, Lil Wayne, Schoolboy Q, Jay Rock, YG, Problem, Skrillex, and Ty Dolla $ign. The second "disc" is considerably better than the first with memorable songs like "Moment of Violence," "Gang Bang Anyway," and "Magnus Carlsen." The Documentary 2 was a bit lengthy for the attention span of today's listeners, but it was refreshing to hear a rapper spit that can win a fistfight.
Disc 1
Disc 2
A$AP Rocky – At.Long.Last.A$AP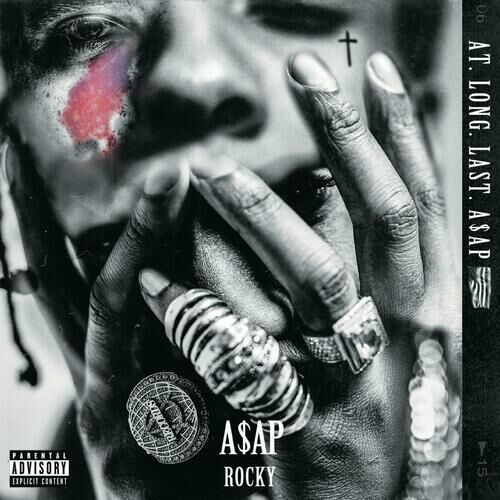 A$AP Rocky shook off the critics in 2015 and crafted his crowing opus with At.Long.Last.A$AP. While its a bit long (18 tracks), the album examines a man that steps beyond his own fame and dives deep in the Harlemite's life after the death of A$AP Yams. The album is a narcotic-fused, psychedelic trip with Future, Kanye West, Lil Wayne, M.I.A., and Mark Ronson, among others. There are moments where the newly evolved A$AP devolves – like when he dissed Rita Ora – but mostly this album shows the growth of a 27-year old that has had to deal with the causalities of the lifestyle.
Scarface – Deeply Rooted
Scarface's Deeply Rooted marked a the return of the real G. The Geto Boy didn't disappoint and displayed a remarkable level of depth. Some of his hardcore fans felt like 'Face need to stay that same dude he was in the 80's and 90's, but that would dismiss the glorious offering of the year. So, yes…'Face checked everybody with songs like "No Problem," "F**k You Too" and "Dope Man Pushin'." On "Steer," "God" and "You," the complexities of the Houston-bred continue to emerge. "Do What I Do" pairs him up with Nas and Rick Ross. Papa Reu, Z-Ro, Rush Davis, John Legend, Avant and CeeLo Green also make worthy contributions to another notch in a legend's career.
Pusha T – King Push – Darkest Before Dawn: The Prelude
Pusha T ,might be the greatest coke rap emcee ever. King Push – Darkest Before Dawn, his latest foray, pretty much solidifies his place in the annals of Hip-Hop history. Truthfully, the VA king is able to wear that crown well, weaving intricate metaphors over blackened, stark beats. The result is a terse 10-song opus that will keep folks fiended-out waiting for next year's King Push. Timbaland, Boi-1da, Jill Scott, Q-Tip, J. Cole, Kanye West and even a sparse Beanie Sigel all show up and enhance the album but Pusha T is the boss of this block. "Sunshine" is a standout song that shows a compassionate Pusha T denouncing police brutality and cherishing Black lives. It is a strong indication that his career will continue to flourish with expanded subject matter.
Rae Sremmurd – SremmLife
It would be easy to dismiss Rae Sremmurd as goofy, frivolous rap, but that would likely be some old heads or rap purists talking. Last year, Mississippi-born siblings Swae Lee and Slim Jimmy took the world by storm and in 2015, they followed up with a slew of dope songs like "Throw Sum Mo," "Come Get Her," "This Could Be Us," and the best "Yno," which features Big Sean. They managed to knowingly bring a greatly welcomed non-violent, fun and care free vibe back to Hip-Hop that is reminiscent of Kid N' Play. There are a couple throwaway tracks, but SremmLife is a perfect getaway for trying times.
Meek Mill – Dreams Worth More Than Money
Damn it, Meek! To some, the Philly spitter's career is broken down into B.C. and A.D. – before Before Conflict and After Drake. That simply would not do justice to Dreams Worth More Than Money, the rapper's triumphant return to music. The didn't do it alone. The album boasts major assists by bae Nicki Minaj, the Weeknd, Future, Rick Ross, and foe Drake. This album was awesome, because it often took Meek out of yell-mode and into artist mode, a commercial viable brand. There were joints like "Classic," "R.I.C.O." (which features Drake), and "Cold Hearted." "Lord Knows" with Tory Lanez is proof that the old Meek Mill still exists as the pair flow over a Mozart sample. And then the dream turned into a nightmare a mere three werks after D.W.M.T.M. dropped. If he can avoid incarceration, Meek will likely serve time giving us great music.
Donnie Trumpet and the Social Experiment – 
Surf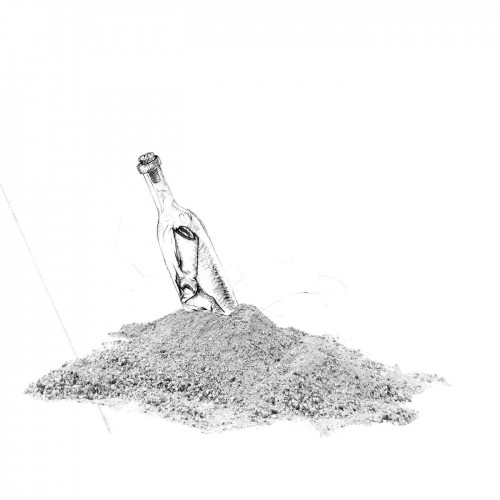 If a mother f**ker claims Hip-Hop is dead, ask him/her if he/she has heard Surf. The album boasts appearances from Donnie Trumpet, Chance The Rapper, Peter Cottontale, Greg Landfair Jr., Nate Fox, BJ The Chicago Kid, Big Sean, KYLE, Jamila Woods, Noname Gypsy, B.o.B, Busta Rhymes, J. Cole, Janelle Monáe, Quavo and the incomparable Erykah Badu. This work of art was released as a free download on iTunes and eventually garnered it millions of listens. Anchored by Chance The Rapper and trumpeter Nico Segal, this experimental album was a cure for stale rap.
Drake – If You're Reading This It's Too Late
Drake was the man of the year. Kendrick and Coleworld fans will object vehemently and they are very entitled to that view. Technically, it was a mixtape, but If You're Reading This It's Too Late still ended up being the year's biggest selling rap album that dropped out of nowhere. J. Cole and Kendrick clearly explored more substantive subject matter and crafted the more artful album and yet Drake still made a bigger commercial dent. On "10 Bands," he speaks truth to fate: "Drapes closed, I don't know what time it is/ I'm still awake, I gotta shine this year." The album was chock-full of slick talk to Diddy, Tyga and Kendrick. And then there was the Meek Mill issue, which gave fans the biggest "rap battle" since the last big rapper battle. Drake resembles Jay Z in that his accomplishments often transcend the music (lest we forget that deal with Apple?). And yet this album remains as a casual work of art that created quite a stir virally, culturally and even lyrically. Haters just gonna have to hate.
Future – Dirty Sprite 2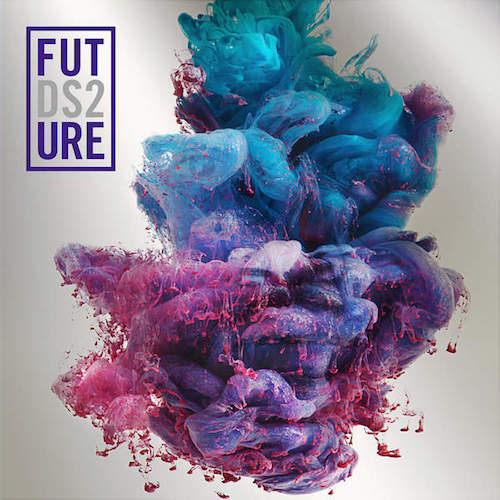 Future was the hood in 2015, in all of its trappings and ghetto pageantry. The ATL rep is quite unlike his contemporaries. He's not here for the deep raps and socio-political bars. His Dirty Sprite 2 serves to articulate the rappers's base feelings and emotions. He talks losing Ciara, peeing illicit drugs and screwing hoes. The undercurrent is a depressed man that is coping in the best way he knows how: drugs. Sure, it may not be apparent, but groupies can make things better when you've hit rock bottom. And if its one thing that the hood knows, is the blues.
Lupe Fiasco – Tetsuo & Youth
Lupe Fiasco's fifth album thrilled fans when it dropped in January. And that excitement has continued throughout the year even thought quite a few quality albums have dropped this year. Tetsuo & Youth is segmented into unique section divided by interludes named after the seasons. Honestly, Lupe created a lyrically dense, vibrantly artistic and progressive work of art. He deserves more acclaim, but its very cool to have Lupe for "us." Heads know: it was good to have that old Lupe back even if he has been moving decidedly forward all along. "The future is not a straight line. It is filled with many crossroads. There must be a future that we can choose for ourselves," Lupe Fiasco on "Dots & Lines"
Can't wait for the three offerings of 2016.
Dr. Dre – Compton
We will probably never get Detox. We are collectively at peace with that thanks to Compton, Dr. Dre's swan song. The N.W.A. beat master's final album didn't disappoint, even though it was a sharp departure from what was expected. The album was inspired by the N.W.A. biopic "Straight Outta Compton" and it shows. The album offers a proverbial posse of guest appearances including Kendrick Lamar, Snoop Dogg, Eminem, Cold 187um, The Game, Ice Cube, Xzibit, Anderson .Paak and others. Thank you, good doctor. Long live The West.
Vince Staples – Summertime '06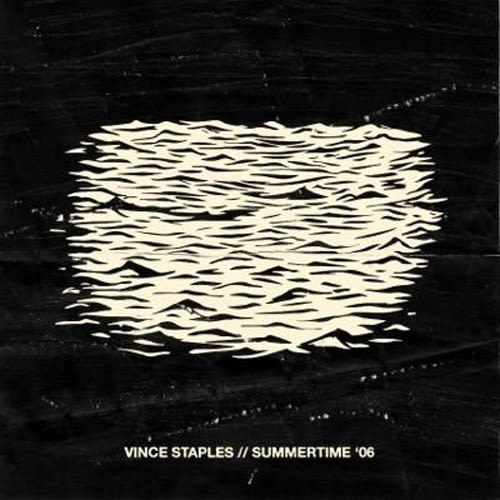 If you were 35 and up, Vince Staples was probably as annoying as a subway train full of teenagers after school. Oh and there was the social media. And that whole 90's debacle. However, Summertime '06 was a precious gem of an album and one of the best of the year. The album traverses through the eyes of a Long Beach, CA teenager who views his world in lucid detail. The album talks about systemic oppression, social commentary, gang tales, and revels in poignant hood sagas. "The sheets and crosses turned to suits and ties/ In Black America, can you survive?… No hopes and dreams, just leave us be, we leaning on the Bible," Vince raps. If you were turned off by Vince's non-musical exploits, turn on Summertime '06 and you'll be a fan again.
Kendrick Lamar – To Pimp a Butterfly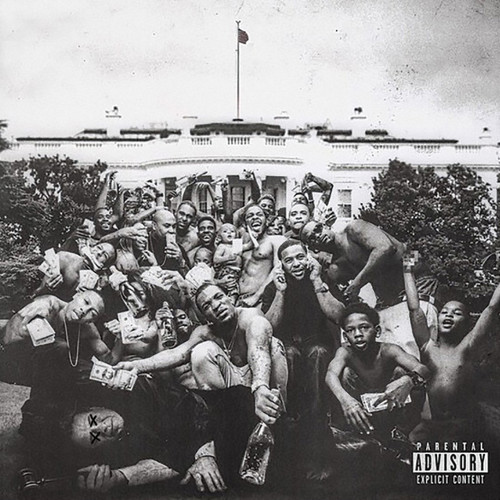 It was tempting to be contrarian and not extol all the virtues of Kendrick Lamar's To Pimp A Butterfly, but this is not that moment. The second major effort from K-Dot stands in a special class when discussing the Hip-Hop music that emerged in the year 2015. No. All things considered, Kendrick did the blackest, boldest and most revolutionary album of the year. In an era where album art in an after thought, it was a conversation piece for the Compton emcee. The music really set the tone for the year and gave the "Black Lives Matter" movement some songs to ride to. "Alright" was that anthem, but so was "Blacker The Berry." Even Obama had Kendrick at the tippy top if his list. Well done to Kendrick and the whole team of musicians like Terrace Martin that contributed to this masterwork.