XAVIERA WEIGHTS IN!

You know the rumors have been co-opted by my girl Xaviera. I don't even know how to say her name yet. Anyway, check out the latest.


T.I. Is Flexin On 'Em!


Less than 48 hours after walking out of a halfway house, T.I. teamed up with Hip Hop's new hotshot, Big K.R.I.T. to drop the banger, "I'm Flexin." Gotta love how it's just in time for the BET Hip Hop Awards weekend in Atlanta. Take a listen below:


Delonte West Hustles Hawd!


While many NBA players are scrambling trying to figure out how they are going to maintain their lavish lifestyles during the lockout, Delonte West kept it real G and got a job working at the Regency Furniture Showroom, a furniture chain in Maryland, Virginia and Washington, D.C. Please believe there's no shame in Delonte's game either (You can ask Gloria James). He posted pictures of his first day at work and even said he's applied to Home Depot, Sam's Club, and BJs. What's most priceless about all of this is what Delonte wrote on his job application. When asked if he was ever convicted of a felony he replied, "Yes" and his reason was "Misunderstanding."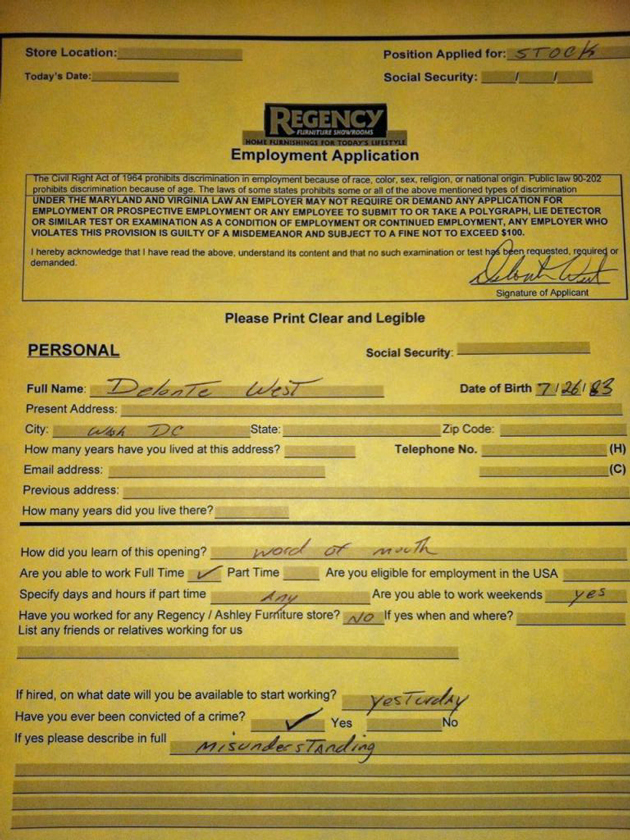 Hey, I respect his grind. Scared money don't make no money!

Wale Releases "Ambition" Album Cover

Wale is rocking a simple yet optimistic swag on the cover of his sophomore album, Ambition. This will be Wale's first release under Rick Rosay's Maybach Music Group imprint. Wale has been getting it in! Have you heard his joint, "Lotus Flower Bomb" with Miguel?! *makes Jay-Z stanky face* Straight fire! You can scoop your copy of Ambition on November 1st! 


Until next time…. Xaviera