It was March 2020. The COVID-19 pandemic had yet to be identified. DJ Jazzy Jeff was DJing a private party in Idaho, something he'd done countless times before. But this particular event would wind up nearly costing Jazzy Jeff his life.
"I was one of the first people to get sick, and I almost didn't make it," Jazzy Jeff tells AllHipHop. "I got sick the day the world shut down. That was the day it hit me. I actually did a ski resort in Ketchum, Idaho, which was the nation's first hot spot. I came home and realized the world wasn't right."
DJ Jazzy Jeff was on to something. He told his wife Lynette they needed to stock up on supplies—and this was before there'd been any official announcements regarding a pandemic.
"There was nobody in the store," he says. "While we were in the store, we found out they'd shut the NBA down. That was also when Tom Hanks and Rita Wilson came down with it in Australia. We kind of looked at each other like, 'OK, the store is going to be crazy tomorrow.' The next words that came out of my mouth was, 'Babe, I don't feel good.' And she was like, 'What is it?' I said, 'I'm just a little achy.' She said, 'OK, we have everything we need. Let's go home and you can take a hot shower.'"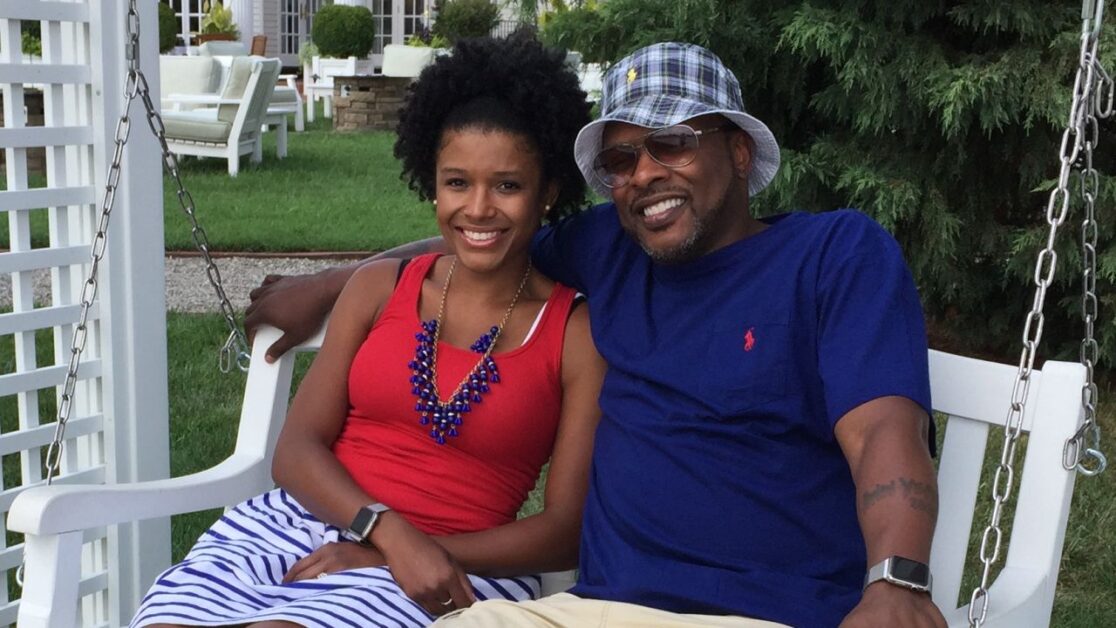 That's the last thing DJ Jazzy Jeff remembers. For the next 14 days, his condition was touch and go, and he has no recollection of it.
"I was on CNN and everything," he continues. "That was at a time when no one knew. I didn't know I had COVID. I went to the doctor and they said I had double pneumonia. They sent me home to sit perfectly still. That was so early, we didn't know symptoms and things like that. I didn't know pneumonia was a side effect of COVID. Like, I was really, really bad. It was bad to the point where Lynette started making phone calls."
DJ Jazzy Jeff and Lynette then got a strange phone call from a journalist with the New York Post. He was calling to see how the veteran turntablist was doing. They both thought that was "odd" considering they hadn't told anybody Jeff was sick. But the journalist explained the last show DJ Jazzy Jeff did was in the nation's first hotspot and 15 people who were at the party had died.
"Lynette called back and was like, 'Wait a minute, what?'" he remembers. "When she told me, that was the first time I was like, 'Oh s###! This was COVID!?' You have to understand how spooky it is. I have footage on my phone from that night. To realize that some of the people in this footage are not here is crazy. Long story short, because I was in the first wave of people to get sick, I knew how serious this was very, very early.
"I was like, 'I know the world is not going to be in a place like we know it for at least two years.' I knew that in April 2020 just because of how sick I was. I don't know what we're doing to do. The world is shut down. This is strange. It's everywhere and everyone. We can't move like we used to move. Myself and D-Nice were some of the first people to start streaming, and I started streaming for peace of mind. I wasn't streaming for money. I was streaming because I played music for people all my life, and I kind of needed to do it for my peace of mind so I don't go crazy."
Years later, the pandemic restrictions have loosened up and touring is in full swing. But that experience changed DJ Jazzy Jeff's life forever.
"What I realized is I am at the age that the people who are in my age group do not go to a club," he says of streaming his live sets. "It was one of those things where I realized this is what the club is for grown people. Once that clicked for me, I was like, 'Oh s###. There's more people at home than in the club. So why don't I try to become the DJ that plays for people at home?'
"It doesn't mean I'm not going to go out. I just realized that I actually have the biggest club in the world. I can either go to Saudi Arabia and play for 10,000 people or I can stream tonight for 100,000 people. That turned into everybody wanting corporate streams. It turned into a whole business. Those two years—and I don't say this a lot—were the best two years of my life. I regained my relationship with my family and kids. You're gone so much you start missing stuff. I got back into the best creative zone I've ever been in my life. It was just re-direction that I realized I wouldn't have taken if it wasn't for this."