After months of trying, New York City-based law firm Greenberg Traurig, LLP has finally served Kanye West. According to court documents obtained by AllHipHop, Ye's newly acquired attorney confirmed his client received the necessary paperwork to sever their relationship on February 1.
"On January 18, 2023, an attorney based in California contacted my firm advising that he would be representing 'Ye on some of his legal matters,'" Greenberg Traurig attorney Nina D. Boyajian wrote in the docs. "During the course of several emails and a phone call with this attorney, I requested that he coordinate personal service of the Order on Ye. On February 1, 2023, the attorney referenced above emailed me the executed Certificate of Service attached hereto as Exhibit A. I declare under penalty of perjury under the laws of the United States of America that the foregoing is true and correct."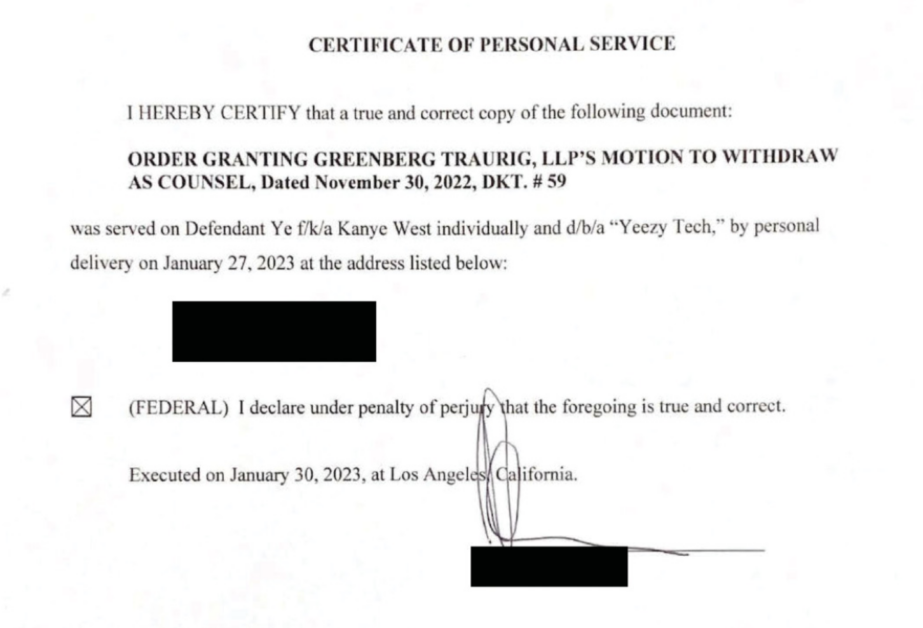 Greenberg Traurig has gone to great lengths to locate Kanye West—or at least tried. Last month, they asked a judge if they could run an ad in several Los Angeles newspapers. Soon after, United States District Judge Analisa Torres found Greenberg Traurig failed to make "diligent efforts" to locate him. Consequently, Torres denied Greenberg Traurig's request. Instead, Torres suggested they hire a private investigator to determine Kanye West's whereabouts. They did receive an extension, which clearly worked in their favor.
Torres granted Greenberg Traurig's motion to withdraw as West's counsel on November 30, 2022. The firm was originally representing Kanye West in his legal battle against Ultra International Music Publishing.