2020 was supposed to be the year of clarity and vision, but no one could have ever seen the happenings of last year!
The year saw some of the battle rap culture's biggest personalities crash and burn, while some of the most unexpected soar to new heights. Tragedy hit the culture — but at the same time success, social media, and just plain hard work lifted others to the top of this field.
As the global pandemic sought to throw everyone for a loop, the snapback was extraordinary, showing just how resilient competitive emceeing actually is.
Check out the Top 20 Impactful Moments or Events of the Year!
1. APP GANG:
The explosion of Caffeine, URL App, Twitch, iBattle App, and other battle rap streaming options during the coronavirus
I think @daylyt30 vs Roc only person on @urltv App with half millions views . Give that man his flower 🌺 @dmedetroit what you think 💭 @Jayblac1615 @knowledgethagod @iamkdoz @DaBlackCompass @urltv @SMACKWHITE pic.twitter.com/4a8S8EyXue

— princess44 (@msprincess1104) August 15, 2020
It is undeniable that we are in the digital age where streaming is the most lucrative means of distributing content. Artists know it with their music and studios know it with their films. The rise of apps like Netflix, Hulu, Disney +, and Amazon Prime have busted the doors open for content creators giving their filmmakers access to new audiences (never before available) and it did not take long before the battle rap world was able to tap in.
But no one saw the 2020 COVID-13 pandemic coming forcing everyone inside and only allowing folk to consume entertainment from their devices. But when you are ahead of the curve, boomerangs don't knock you off your square.
Going down on Saturday!! If you use this promo code: CVLT2021 you'll get 50% off of the app, and catch the ppv.

Classic battles going down in Staten Island this weekend. #battlerap #culture #hiphop pic.twitter.com/E3jvvjEQYg

— iBattle Arena Champ 🏆 (@JackCasserole) January 28, 2021
Leagues like the Ultimate Rap League and iBattle saw their apps flourish during this season as other companies flocked to IG and YouTube to figure out how to get battles to their fanbase. All kids of "Quarantine" or "Sterilized" series were produced and fed the beast steadily grumbling for more. But it was the URL and their epic deal with Caffeine TV that shook not only battle rap, but the heavens.
Secured by Drake, the deal was a multi-million dollar contract that gave the first streaming rites of certain URL content to the platform. Caffeine would be the broadcasting producer (under the supervision of URL staffer JB) and push out the Livestream for free to fans. After which, URL gets to place on their paid subscription-based app for their fans to watch over and over. Their app now catalogs the battles by events and artist name.
Caffeine afforded the league COVID-19 screening and a bubble to make sure that the participants and select attendees were safe from the virus (similar to the NBA) and hosted (clockwork-like Soul Train) programming like Ultimate Madness 1 & 2 tournaments (winners took away $25K purses), NOME X, SUMMER MADNESS X, Genesis, Kings vs. Queens, Watch the Throne 4, the Mook vs. Tay Roc card and Volume 6.
For a brand that gets most of its traffic from gamers, Caffeine's investment in battle rap has paid off … bigly.
We're live with Smack & DI Da Henny Man recapping all the best moments from #SMACKvolume7. Pull up! https://t.co/HMo1dDym4F#urltv pic.twitter.com/eJ5NsFWDHA

— Caffeine (@caffeine) January 26, 2021
Their investors have coughed up a whopping $113 million to market and produce entertainment content (mostly consisting of battle rap). This money goes to the various Caffeine distributed shows that battlers have, the filming of the productions, the marketing of battles, and also the Offset, Doja Cat, and other music celebrities who have signed equally lucrative deals with the platform.
King of the Dot also tapped into the streaming app game by doing their own deal with Twitch. This deal allowed them to offer up a $50,000 bag to the winner of their Grand Prix tournament.
🎮TWITCH SCHEME🎮

Did you catch them all Live?@Twitch @KingOfTheDot #RT #TWITCH #KOTD #GAMER #Overwatch #AmongUsGame #LeagueOfLegends #DeadbyDaylight #wow2021 pic.twitter.com/qTwXDIrHaU

— A.WARD (@Iam_AWard) January 14, 2021
All in all, COVID-19 stopped a lot of stuff but not the culture's grind. It forced people to crawl back into their cubby holes and emerge with a new plan for success that includes enveloping technology.
2. DAYLYT's Return

Probably the best battle rapper ever, Daylyt returned to warrior against Tay Roc, a dangerous Dracula at NOME X and he beat. No debate. He was otherworldly. With only one battle this year, he did what no other battle rapper did, transcend himself above the Mt. Rushmore contenders and sat on top of Mt. Olympus — Zeusing on all of them.
He did all while recording his new project with Top Dawg Entertainment with the likes of Kendrick Lamar, Lance Skiiiwalker, SZA, and Schoolboy Q are more.
Let's just let fans tell us how that one jawn impacted the culture.
No way you watching nome x. Daylyt had 3 of the most amazing rounds I'd ever seen.

— Lucifer D Uchiha (@DaRealDilshan) November 17, 2020
DAYLYT VS TAY ROC NOME X (Round 1) pic.twitter.com/OLUyN1iigG

— AutoModder (@AutoModder0) November 26, 2020
Liked on YouTube: DAYLYt vs tay roc nome x bar 1 break down ! https://t.co/44y4kUanMS

— Brian Takeova (@Takeovapromo407) August 9, 2020
Battle rappers are scared to face Daylyt. I do not blame them, though. After that NOME X performance, Daylyt would duck Daylyt.

— The Touchline Sports (@TouchlineSp0rts) August 5, 2020
I just seen the Nome X Daylyt vs Tay Roc battle. Jesus f###### Christ daylyt went BALLISTIC

— Trash God (@BasedLunari) August 9, 2020
There is, at this moment, not one rapper that is scarier than Quill …
3. Kings vs. Queens
One of the biggest moments of the year was Kings vs. Queens, which was the first full co-ed battle of top tier talent from the Queen of the Ring and the Ultimate Rap League. On October 17, both companies joined forces to shake up the year with a super card!
Of course, there have been other battles of the sexes.
In fact, "battles of the sexes" themed programs are very popular in the culture, but no other leagues have done it with the same level of exceptionalism as the combined efforts of QOTR & URL.
The card proved to the culture that gender does not determine who has the most elite.
Featuring the following battles, it was extraordinary to note that women beat the men 3 times out of 7. Boston rapper 40 B.A.R.R.S. beat New Jersey's Tsu Surf, Bronx rapper E-Hart lost to Harlem's K-Shine, Queens rapper C3 had a debatable with Arizona's Rum Nitty (though the fans did vote for EFB Puncher and he claimed the W), Rhode Island's Couture lost to her ex-Harlem's Charlie Clips, the Big Easy's O'fficial lost to New Jersey's Arsonal, Milwaukee's Vixen took the surprise win of the night over DNA, and Casey J vs. Swamp.
One of the highest (if not the highest) rated and viewed battle events of 2020, it spawned a myriad of co-ed battles — albeit those had a lot less cash in back on them and most certainly less classy. The card that most comes to mind is shamefully titled Nggas vs. Btches card from Bloody Scene coming up during Black History Month. #BIG@ZZGASFACE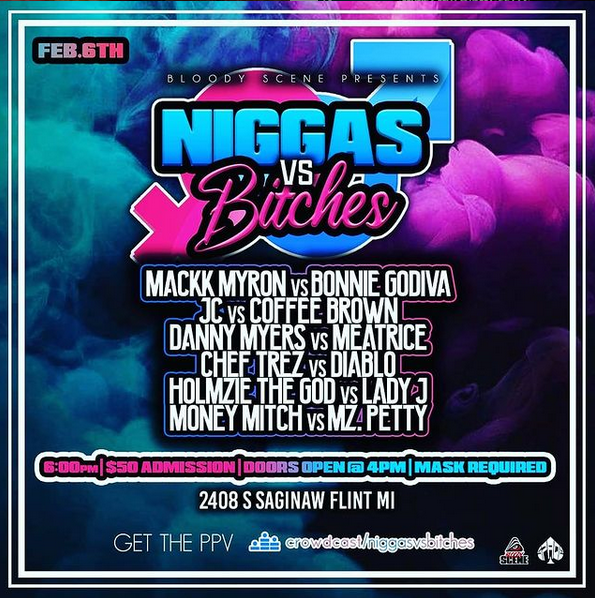 While some of the talent on the card are top tier (Danny Myers, Bonnie Godiva, JC, Coffee Brown, Chef Trez), it is a step down just by virtue of the name from the high regard and royalty that these African people should always maintain and regard themselves. By the way… something doesn't smell right in the water.
KVQ2 is coming up on 2/13. This card promises to be bigger and better than the first. Aye Verb vs. Ms. Hustle, Viixen vs. Loso, Tay Roc vs. O'fficial, T-Top vs. Coffee, and JC vs. Fiirst Ladii Flamez. 
4. Ill Will Historic 60
 Never before in the history of professional competitive battle rap has one emcee completed a 6-0, back to back 3-0s, in one night. 
But let's be honest, when has the world seen an Ill Will? 
The Pontiac phenom took two battles on the Born Legacy 9 Card in the same hour! 
Ms. Miami was the first to see her demise. She stood before him and he easily beat her round after round. She wasn't garbage either. She simply was not better than the guy who after getting her up out of there turned to his next opponent and said, "Get yo @ss up here!"
The opponent he summoned was the DMV upstart and new DOT MOBB member Your Honor. He racked him up too … the battle was problematic as he was not at his best.
As noted in the video, he actually accomplished a few things outside of the historic 6-0 in 1 hour … he made his own Kings vs. Queens and Rookies vs. Vets fulfillment on this particular Born Legacy card.
5. Death of LB
On Sunday, July 26th battle rapper LB da Boss, unfortunately, lost his life when a boat turned over into the 20 ft. body of warm water while on a fishing trip with friends on the Hopewell Lake in French Creek State Park.
The information came swiftly about the tragic fishing accident. Many were frantically looking for his missing body hoping that he had perhaps swum to another bank, but unfortunately, that was not the case. The Staten Island rapper's body was later located and was unable to be revived. Friends and family mourned his death, but none as publicly as his friend Bill Collector and his home league, Gates of the Garden.
An incredible emcee, his life and legacy were captured by the league in this video.
Also in tribute to his life, Bill Collector tore up the Ultimate Madness 2 tournament. In his memory, the final battle featured two lyricists from GOTG. His spirit helped them soar to higher heights. 
Known for jumping into battles and his ability to get under people's skins — here is a fan favorite battle with the king. Peep him, clock the little girl, throw a jab at her, and Shorty's fist gripped up at him. He created moments and will be sorely missed.
6. Tournaments: Ultimate Madness and Grand Prix
It seems that the most exciting programming of 2020 was due to the introduction of tournaments to the mix. One aspect that made the tourneys dope was that they had a huge bag associated with them. The Ultimate Rap League sponsored two competitions based on their UFF joints on BET's 106 & Park, Ultimate Madness 1 & Ultimate Madness 2. The competitors fought tooth and nail on Caffeine TV, families even torn apart, for a prize of $25K.
Participants for UM1 are as follows: Kid Chaos, Lu Castro, Jey the Nitewing, Real Sikh, Gun Powder Patt, Ru Bando, Squeako, Your Honor, Fonz, J Krooger, Eazy the Block Captain, Don Marino, Brooklyn Hanz, Big Hann, Bad News, and Ace Amin. The winner was Fonz.
Participants for UM2 are as follows: Th3 Saga, Holmzie Da God, Glueazy, Emerson Kennedy, Danny Myers, Reepah Rell, Tink da Demon, Franchise, Loso, Nunn Nunn, Mr. Wavy, Steams, Mike P, Ryda, Young Cannon, and Bill Collector. The winner was Holmzie Da God.
Campeones KOTD GRAND PRIX 🌎.

2010: ARCANE 🇨🇦
2011: PORICH 🇨🇦 + DIAZ 🇨🇦
2012: ARCANE 🇨🇦
2020: SAYNT LA 🇺🇸 pic.twitter.com/aerPPip8Lo

— Torreth DataFree 📊 (@torrethdata2) January 28, 2021
The only English-speaking mega league with over 500K subscribers on YouTube other than URL is King of the Dot and they also did a tournament called Grand Prix on Twitch (one of the largest social video-live streaming platforms ever). Organix, who curated the North, partnered with D-Rect, who curated the South; Poison Pen, who curated the East; and Lush One, who curated the West, presented an exhilarating contest that was co-ed and regional.
Participants for the Grand Prix (South) are as follows: Chef Trez, Lotta Zay, Scotty, So Severe, Carter Deems, Clone, Brixx Belvy, and Hayes the Family Man.
Participants for the Grand Prix (West) are as follows: Dizaster, Frak, The Saurus, MadFlex, Caustic, Aktive, RX, and Saynt.

Participants for the Grand Prix (East) are as follows: Head I.C.E., Ty Law, Xcel, Eddy I, J Murda, Rich Dollaz, Bonnie Godiva, and Showoff.
Participants for the Grand Prix (North) are as follows: Real Deal, Times, Charron, Shotti P, Joey Gambello, Ciddy, Marv Won, and Gauge.
The winner of the tourney and the $50K was Saynt.
7. MURDA MOOK RETURN to URLTV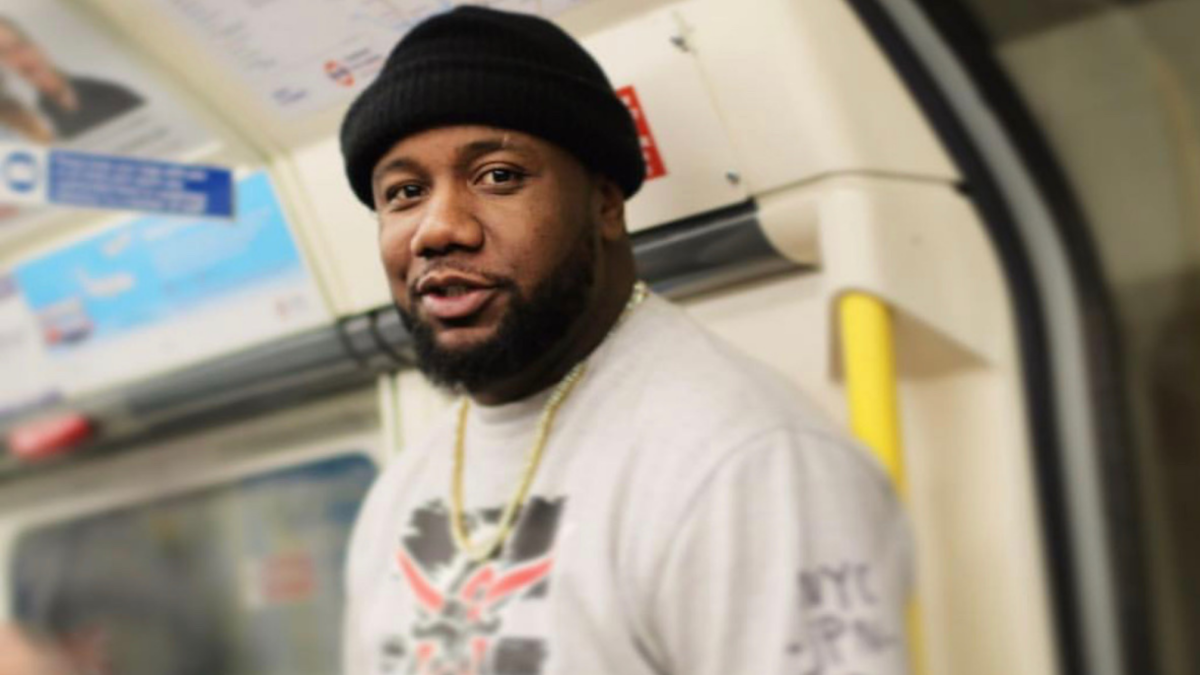 Fans had been waiting for Murda Mook to return to the Ultimate Rap League for years. Battle rap fans knew what Mook looked like before they knew what Smack White looked like. The Harlem titan was notably one of the first faces consistently seen on SMACK DVDs.

His last solo battle on the "World's Most Respected" rap league was in 2012 when he battled Iron Solomon. He did have a two-on-two with Calicoe against Brizz Rawsteen and T-Top, but it was first pushed back from the Summer Impact card (originally scheduled on August 10) to the infamous Summer Impact Reloaded a month later that ended in a brawl.
The tensions were initially high between Brizz and Mook, as the fight spawned from toxic masculinity and high levels of disrespect, but later fizzled out after a year of the two emcees swatting at each other and a battle between the two went sideways.
The replacement matchup was between Tay Roc and Murda Mook. A cohesive move as a) Brizz was Cave Gang and Tay Roc is the leader of that crew, b) Tay Roc and Mook have had energy since Roc left Mook's crew DOT MOBB and c) Roc and Mook genuinely seem not to like each other but were close enough in proximity to have personal dirt on each other. The makings of a dope battle right?
When promotion of the battle was epic as Roc, whose alter-ego is Dracula, was painted out to be someone who deals in Dark Magic. The narrative helped fuel all kinds of conspiracy theories online and shaped the good and evil narrative attached to the Harlemite's raison de se battre.  It a pretty good battle, with simply the two of them on set going blow-for-blow.
The promotion gave life to the battle, redeemed Mook as a modern-day battler with him taking the "W," and reminded people that Roc can actually rap rap even in front of one of the gods of battle rap.

8. RYDA Exposing Mike P's GIRL
Ryda has been redefining himself as an emcee for approximately three years. The Goonie member has struggled to maintain the same momentum as other popular Goonies like Nu Jerzey Twork or Jakkboy Maine, but after Jakk took the massive "L" in 2019 and Twork dipped for NWX (and later was in a car accident that almost took his life), Ryda had to figure it out … and figure it out he did. 
During the Ultimate Madness 2 Tournament, he was paired up with Long Island rapper Mike P. Mike P, a rising star in URL after his win over Th3 Saga in NOME X, just knew he was going to destroy Ryda. He might have even beat the old Ryda. But Ryda Ramone … the Silky One … if your girl's in my contact … we've been in contact … That Ryda is spooky.
And it got very spooky for Mike P as Ryda was like Lex Luthor with a handful of kryptonite standing in front of Caffeine's superman (cool brunette curl dangling in front of his conk included). Ryda, in his silk shirt, dropped a bomb about his past relationship with Mike's girlfriend — something that everyone knew but Mike.
So impacted by this battle (and Bill Collector's follow-up battle) that Mike P actually blocked everybody on social and essentially quit battle rap. Since then, this Ryda Ramone character has been cooking … and people are afraid that someone that they love has been in battle rap's lover boy's phone list.
Just for the record … in this judge battle … Mike P actually took home the "win." But while homie won the battle, it was clear who was the champion of the war.
So impacted by this battle (and Bill Collector's follow-up battle) that Mike P actually blocked everybody on social and essentially quit battle rap. Since then, this Ryda Ramone character has been cooking … and people are afraid that someone that they love has been in battle rap's lover boy's phone list.
Just for the record … in this judge battle … Mike P actually took home the "win." But while homie won the battle, it was clear who was the champion of the war.
9. Norbes suing URL
One of the most industry-shaking occurrences is when Streetstar Norbes decided he was going to sue the Ultimate Rap League for $40 million. He alleges that he built the company and that they weaseled him out of ownership. In addition to suing the three owners of URL, Smack, Beasley, and Cheeko, he also leaked the legal filing.
This came after URL publicly severed their relationship with the influencer. While it has never been said why the company broke ties, it has been suspected that it had to do with his alleged sexual harassment of women, allegations of him promising battles to women for sex, alleged mismanagement of the URL brand for monetary gain, and/ or his (not alleged we all saw it) fight with Nu Jerzey Twork, where he embarrassingly went viral after popping his pants.
Considered the biggest legal dispute in battle rap history, the lawsuit alleges that Norbes was pushed out of the company once they signed their "lucrative deal" with Caffeine Inc. and Drake. The lengthy document lists all the cards and battle rap activations, dating back to 2010. He positions himself as an insider and boss but never details when he was listed as an owner. In fact, he talks about receiving money from third parties directly — versus moving like a boss and having money deposited directly in the company (that he owns) account.
Nevertheless, the waters were further troubled, when he did a Chris Unbias Untold Truth. On that documentary-styled episode, he said that Smack was like his father, jealous of him and that he didn't like P.
10. Ahdi Boom
Ahdi Boom had been released from prison, after serving a five-year stint, to a great deal of fanfare. Everyone remembers the #FreeBoom campaigns that littered Facebook groups, RBE shout outs, and various battle rapper's IG posts. In celebration of his return, battles were set up. Ahdi was home and would resume his place as a sought after fan favorite (the boy can rhyme).
However during his very first big battle back … on his home league Rare Breed Entertainment… with thousands of people watching … He was exposed.
Bigg K, a white rapper from Virginia, pulled out paperwork that stated that Boom, whose real name is David Green, was making a lot of thunder to the "peoples" and implicated himself and others in a crime. The Dog was labeled a snitch. It wasn't that he called him a snitch (let's face it a lot of people are called that in battles) it was that he had xeroxed hundreds of copies of the numerous paged document (from a government site) and highlighted the section where he explicated says Ahdi Boom kinda "snitches" about the details of this robbery. K then passed the paperwork out to everyone in the venue.
People who previously rooted for Boom … slowly left from his cheer section.
And despite several attempts to vindicate himself (and actually rapping better than Bigg K during the battle), he has been shunned from the culture. It got so bad that he took a virtual battle at a smaller league and homie did his entire round of spoken word in a jail cell … all he needed was a piece of cheese to really drive it all the way home.
Few battle rap events were as devastating and rippling as this one … Can we have a moment of silence? #RIPAhdiBoomsBattleRapCareer
11. Chris Unbias' Return
The "Godfather of Battle Rap Media," Chris Unbias has been off the scene for a minute now. Accused of raping a woman, the man most notable for his Untold Truth YouTube segment and his popular Facebook group, launched the careers of the industry's most prominent influencers such as Angry Fan and Jay Blac (the man that many say is to battle rap media as Smack is to battle rap).
After beating his case, he repackaged his brand in efforts to compete with the more slick incarnations of the analyst/ vlogging space that he basically created. And while his look is not as polished, he blasted back on the scene with riveting content: his story and the first listen to former URL top dawg Streetcar Norbes' side of the aforementioned lawsuit.
No one knows if Chris's return will carry substantial weight in the culture a few more months down the line.
In a space that is so saturated with critical voices, the question has to be asked, "Can he compete in a fast-paced space where fans that drive the culture are so fickle and unloyal?"
Our guess is yes — he will get in the groove and his relationships with the battlers are still strong. We will be watching just in case his stock actually drops.
12. Charlie Clips and DNA Partners with Now President Joe Biden
More people voted in the 2020 presidential election than any other election in U.S. History and rappers Charlie Clips and DNA can proudly say that they were a part of that. In one major boss move, it shifted how people positively viewed battle rap. The two of them worked with the Biden/ Harris campaign and produced an over 4-minute commercial that unpacked several points that directly impacted the Black community. 
They joined the ranks of mainstream celebrities like Common, Cardi B, Jeezy, Beyoncé, Diddy, John Legend, The Hamilton Cast, Lady Gaga, Kevin Liles, 2 Chainz, Offset, Eminem, and Bruce "MuthaFlucking" Springsteen in efforts to get crazy behind Donald Trump out of the White House.
The goal was to motivate their fanbase to get to the polls to help increase the possibility of the great reforms that so many that ride with them (and got out and protested over the 2020 summer) wanted. And that mission was accomplished.
The move quickly festered criticism from some Black press and also battle rap vloggers.
The concern was that the Biden campaign was either pandering to Black people and that the two emcees (added by the direction of the Ultimate Rap League) sold out. To let some people tell it, they were selling out to people who don't really care about the plight of the oppressed. However, with the 2021 Insurrection freshly in our mind, the second impeachment of the president —a move to exacerbate 45's disgrace even more— and the real possibility of national efforts to curb the spread of COVID-19 in play, the myth that your vote doesn't count is dissipating. By participating, they have access to influence real concerns about big-ticket issues. They got a plug.
Also … as the #45Lies campaign noted … getting Trump and his MAGAmaniacs out of there was important.
Especially since those crazies that took over the Capitol building the other week (the weirdos who believe that Jews in space have laser beams hitting earth cause wildfires in California) saw that PSAs like the ones the two lyricists did work. With the influx of brown faces in the polls, it was clear that they were/ still are big mad.
Their inclusion in the work to get (to borrow DNA's catchphrase) Donald Trump the "f*ck out of here" positions the culture as impact leaders on a stage it has never been before. That's just real talk.  
The move also puts them in conversations with people that the average rapper (not just battle rappers) will never.
13. Math Hoffa's Legends Only series
Math Hoffa is one smart cookie.
Say what you want, but the often emotional artist sees greatness for himself, works hard to achieve said greatness, and is not afraid to make big leaps of faith to ensure that he is included when people talk about him when all is said and done.
When he became the first battle rapper to have a real full-fledged talk show, comparable to Drink Champs and the Joe Budden Podcast, people were proud but thought it was a fluke. Then when he started his coronavirus-inspired live show, Between the Lines, people thought that maybe lightning struck twice in the same place; that's a lucky son of a gun. But then … When he dropped his highly produced Method Man battle to debut his Legends Only series and then he backed that monumental effort up with the Nicky Jam's battle, they had to see that he is just a visionary. INCREDIBLE!
Method Man most certainly is a legend and is one of those guys who really understands and appreciates battle rap culture.
From his Park Hill days back in the 80s and 90s to his hosting of the Drop the Mic show and judging of the URL Ultimate Madness tournament, he has shown that he understands and values the level of competition that goes into the process of crafting a winning round. He is one of the many mainstream rappers that enjoy dual citizenship in both worlds and his performance in this Legends Only series is proof. 
Nicky Jam is not as popular, but when you see how big the Puerto Rican Latin Trap/ Reggaeton artist has over 13B views (in 8 years) on YouTube, you are only fronting not to acknowledge that he is a legend.
Sure Math has had to push through the reputation of his violent past, overcome some horrific cancel-culture-based cyberbullying, and has also been at the forefront of instigating beef between his peers, but when it comes down to his impact — no one can deny … and no one wants him to stop. Be great Mr. Pac-Juician… Be great!
14. Queen of the Ring goes to Hollywood with 'The Forty-Year-Old' Version
Radha Blank's movie, The Forty-Year-Old Version dropped in October on Netflix to rave reviews … right before Queen of the Ring made its Caffeine debut with the Kings vs. Queens card. 
The film was about a 40-year-old woman that found her new self and love through embracing Hip-Hop. Totally a New York story, it captured the spirit of cyphers and studio sessions with the uncomfortable duality of being female in rap culture and being "old" in rap culture.
https://twitter.com/JanaiLashon/status/1318394070184710144?s=20
The movie was great, but for the purpose of this list, what made this an impactful moment in the culture was the fact that Queen of the Ring was featured as a critical point of the lead's development. Signage was big as day … The female rap league was seamlessly incorporated into the storyline. It made sense. It was profound. And it should have made the women who have fought so hard for respect in the culture uber proud.
Babs Bunny's signature "Give it up for the ladies …" rang through the scene like a bell.
"The Forty year old Version" was very funny. And her featuring a queen of the ring battle was dope. I love seeing female battle rappers.

— Curry with the shot… (@StephBMore) October 12, 2020
The movie featured mock battles from the following top tier artists Shooney da Rapper, Ms. Fit, and Norma Bayts. It also featured Miss Undastood in full Islamic garb, representing the diversity that is in female competitive emceeing.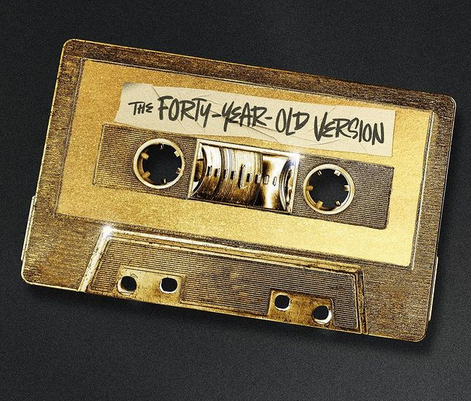 The "look" just was awesome and helped QOTR argue that it is the most prominent middle size league in the English speaking world.
15. Yoshi G
Battle rap has not ever seen anything like Yoshi G. The pint-size vixen understands the power of sexuality in a way that few women in the sport can stake a claim. She knows it gets her in the room. She knows it gets her seen. She knows it gets her heard.
But while her vulgarity and unadulterated expression are what people first think of, they don't get that she is a master marketer.
My highlight of the day….@_YoshiG 💙 pic.twitter.com/xgyrwNwlw0

— Robb Ingram (@RobbTheMisfit) January 31, 2021
The FAMU history grad was born to rap … both her mother and father were emcees and her mom had a deal she had to turn down because she was pregnant with her. She, herself, walks in the lineage of Roxanne Shante, Salt 'N Pepa, Lil' Kim, Foxy Brown, and Nicki Minaj. As a battler, think if Phara Funeral and Tori Doe had an illicit coupling, producing an heir to the ring that they have left to do other projects and you would probably get this nasty millennial. Oh and I forgot one thing … She is a muthaflucking freak.
It is, however, that freak gene that has caught her the most flack. Outside of saying that she started the Brotherhood … She has obsessed over St. Louis rapper Aye Verb in a scarily cultish way. Is it a game? Or is it for real? It is difficult to say for sure because she knows how to pull stunts.
Take for instance her battle against Bill Collector. In this battle, she almost got knocked in her head by the Norristown rapper's wife for touching his private part during her round. At the same time, she gave one of the most open-hearted glimpses into her life by talking about the struggles she had with her father, possibly explaining why she is so flagrant with men.
You hated her … but still wanted to cheer for her … People just want her to win … at least until she dropped on her knees in the battle as if preparing to give head … then only the guys were cheering for her. She knows how to strike a nerve.
She also knows how to rap.
Take her battle against Tori Doe, her battle rap mother of some sort. She made the Harlemite look flustered and disheveled. Doe, whose perfume probably cost more than everything that Yoshi had on, could not lyrically top her.
And that makes her just dangerous… more dangerous than Eazy the Block Captain, Jey the Nitewing, Lu Castro, or Sikh, the pretty little p####-mouthed troll should not be on everyone's lip but mmmm she is and there is really nothing you can say about it other than … Phara have that baby and get ready to rhyme.
16. Nu Jerzey Twork's car accident
Superstar battle rapper Nu Jerzey Twork was in a horrible car accident almost in 2020. It was a devastating crash that could have cost him his life.
He took to his Instagram to post a selfie from his hospital bed that showed his black and blue bruises, busted lip, shut closed-eye, and gauze wrapped around his bruised head.
So devastating was this occurrence to Twork and his family they had to set up a GoFundMe set up for the top tier battle rapper.
Drake, a fan of both battle rap and Hip-Hop has contributed an undisclosed amount.
The page was simple with Nu Jerzey Twork's name in the header and an image of him with bruised and shut-eye. The copy said, "Nu Jerzey Twork was involved in a heinous accident which resulted in him having multiple surgies. Anything you can donate will go towards his medical bills and support for his family. We appreciate you all. God bless"
While voices of fans and friends rose in high volume, Jaz the Rapper, his battle rap fairy godmother's comments hit it on the nose. As one of the first to respond, she posted, " Alhumdulilah."
DNA actually pulled up on Twork.
Pulled up On My Bro @NUJERZEYTWORK In The Hospital 🙏🏾🙏🏾 Hes In Great Spirits & Getting Better But Still has a long way to full recovery If U Can The Go fund Me Link Is here – https://t.co/JcLvOcvteT Ito donate everything is appreciated 💯💪🏾 RT pic.twitter.com/lDoj7TbASs

— D.N.A™ THE CHAMP 🏆 (@DNA_GTFOH) August 22, 2020
Nu Jerzey Twork's mother, Alisha Shelman, took to Facebook to share a message regarding her son.
A Praying Mother 🙏🏾 pic.twitter.com/BXywJuxgMB

— JERUSALEM (@NUJERZEYTWORK) August 20, 2020
"I was so hesitant to tell my son's story but I must give God His Gloryyy!!! On Friday morning I got a call my son was in a car accident. I didn't find out until later my son's car had flipped multiple times and he was ejected from the car. Cracked skull, broken bones in his face, eye socket, broken vertebrae and lost lots of blood," Shelman revealed. 
"When I arrived to the hospital I didn't know what to expect knowing what I was already told. Looking at all the blood my son was still laying in at the hospital. I saw pass [sic] the blood and saw my son was not on anyone's breathing machine, no life support, wasn't crippled, no internal bleeding, every part of his body had some form of scar but he had not lost one limb. Bruised but he's here in his right mind. My son is Alive!!!!"
Twork is now up and at them, and already back on the stage. 2021 is shaping up to be a great year. The accident helped him pull together one of his best projects to date: Jerusalem.
View this post on Instagram
 He also did this epic feature! So happy you're back Twork.
View this post on Instagram
17
. Where's Stamp?????
Ms. Miami violates gang culture during Coffee Brown Battle and almost gets got
Ms. Miami scored big after battling Ill Will on the URL Born Legacy 9. Her performance earned her a coveted spot on the first full Queen of the Ring card, Watch the Throne 4, on Caffeine. After being off the league for a while, it seemed to be a dream come true: the eyes were locked on her.
This was her time to go ham and get crazy. She went crazy alright.
Battling against Coffee Brown, a noted Crip gang member, she got the bright idea to say one of the most disrespectful lines that anyone has had in battle rap. The Queens rapper made disparaging remarks about a deceased founder of the Crip gang and dropped a blue flag as she was doing it. That is when it got bonkers … as thousands of fans were tuned in around the world.
As she said the dastardly line, a man stormed from behind the camera and raged aggressively at her — looking like he was about to rock her to sleep. Security jumped into action, as minimal as that was on the very empty COVID regulated Caffeine set, and broke up the turmoil. Miami cried out for her husband Stamp, but he was slow to come to her rescue. The battle was ended after only two complete rounds.
The entire night was nervous as rumors flickered that gang members might pull up … luckily those proved to be false. Miami has not appeared on another QOTR card since and there is no word on when she will be asked to pop out.
What was learned?
That, in a culture so gang heavy, it is best to watch your mouth unless you are really about it.
18. Frak should have won against Dizaster
Everyone was talking about it.
Bay area rapper Frak went up against the Los Angeles veteran rapper Dizaster during the very first card of the King of the Dot Grand Prix competition. Hosted by Lush One, the energy of the night seemed cool and laid back kinda like most Cali vibes. However, this particular battle shifted everything leading people to suggest that the judges picked Diz because he had such close ties to them.
Frak got jerked no going around it Diz got n##### shook pic.twitter.com/9fGZiUGIn1

— Not Leaving The 90s Yall Can Go Without Me (@threeletterman3) September 21, 2020
Hard not to rock with that logic because most of the fans contend that Frak should have won. He rapped better. He was more creative and Diz was simply on his bully jawn.
The first clue that something weird was going on is that the judges were not revealed until the last minute which is uncommon for those types of battles.
They scared to vote against Diz lmao 😂😂😂😂😂😂 Frak clearly won.

— Vada_Fly (@Vada_Fly) September 20, 2020
But Frak, being of good humor, took the L with grace and shared that this is just the right amount of attention he needed for his new album, B-List Celebrities.
Frak is alright regardless he was able to pivot … and pivot is what he did. The legendary Zion I camp member's new project B-List Celebrities, distributed by Empire Records, has garnered over a million streams & views across platforms. And the project was making noise. So much noise that some of those who the songs are titled after responded. Actress and comedienne, Aubrey Plaza, and comic Gilbert Gottfried took to social to shout him out after finding out they had songs named after him.
Yeah… he won in the end.
View this post on Instagram
19. The Emergence of a New Top Battle Rap Crew, The Loud Boys
There is not much to be said other than… watch out NWX, Cave Gang, Horsemen, DOT MOBB, Team Homi, and all the rest of you battle rap crews. In 2020, The Loud Boys made it a statement that was more than pomp and circumstance; it was an announcement of their new reign. The nomenclature is directly pulled from street culture, but it is appropriate because of the noise they made all year.
It would be hard to deny that this crew. The Loud Boys consists of Dre' Dennis, one of the owners of the New Jersey league Gates of the Garden; Trub Deuce, Bill Collector; Holmzie Da God, Floss da Boss, J Krooger, Prez Mafia, Slade, Bandit Montana, Bonus, Chuck Book, and the brilliant Prep.
How they made real noise was through hard work and unbridled talent.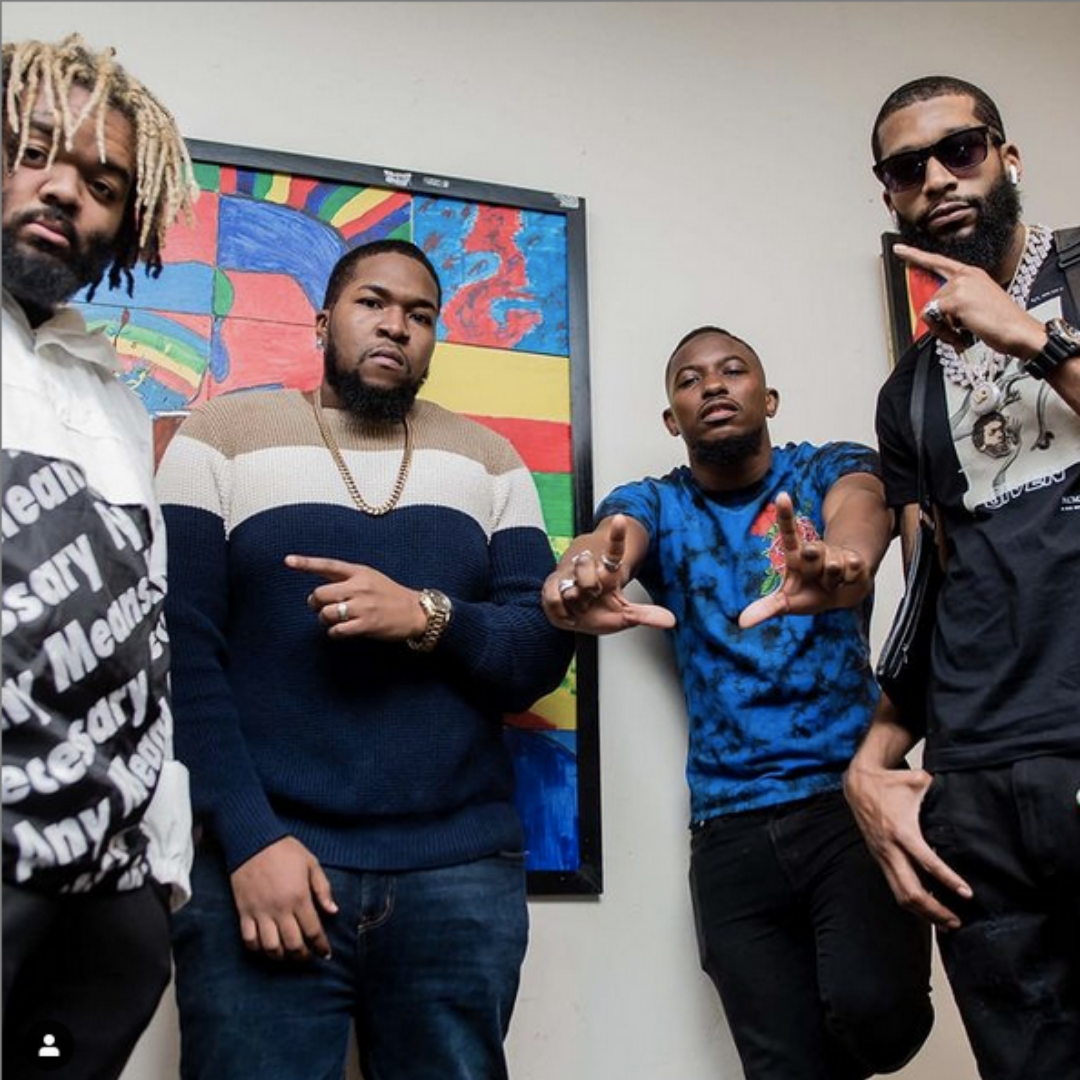 Dre' Dennis is a dope emcee and even better businessman, providing level headed glue that keeps The Loud Boys together. This year, he and his Gatekeepers put on for 2020 despite experiencing some extraordinary blows like the loss of LB. Balancing both roles as executive and artist, he and his partner's platform curated epic battles featuring talents like Bill Collector, Chef Trez, LB Da Boss (RIP), Lady Caution, Th3 Saga, Alias, Drugz, Buttah from Da Block, K Jack, Don Marino, Chris Hood, Fonz, Prez Mafia, Kang, Street Hymns, Showtime, A Ward, Prep, Young Kannon, Brixx Belvy, Clone, Young Gattas and more.
While all of the squad was on fire, there were three that simply clamored a little more: Holmzie da God won the Ultimate Madness 2 tournament. Holmzie blazed through the brackets with his unique style, grown man around-the-way bars, and an underdog mystique that kept him off people's radar. He went up against his Loud brother Bill in the finals, a shocker because both of them were seriously bereaved throughout the competition. Victoriously, they stood in front of each other like brothers, a rare sight for the cut your throat culture that is in battling. For the two it was more than a battle, but it was one generation of contest performers opening the door for another. Bill opened the gates of possibilities for Holmzie, an act that got both of them on the Champion's top rappers of the list (6 and 8 respectfully) and Let's Talk Battle Rap's list.
Outside of his work with Holmzie, Bill was knocking people down all year — most notably his third round against Mike P that put the nail in the coffin (after Ryda's social murder). Another battle that racked up attention was on him against Yoshi, wherein a rare reversal of power, he was sexually harassed. The young hotbox touched him inappropriately after getting verbally lashed and fathered during the Born Legacy 9 card. This is the same battle, BL9, where a hot like fire Prep beat one of the lyrical gods of the culture, JC.
The "Year of Clarity" saw a refreshed Prep, gimmick-free and focused on his craft.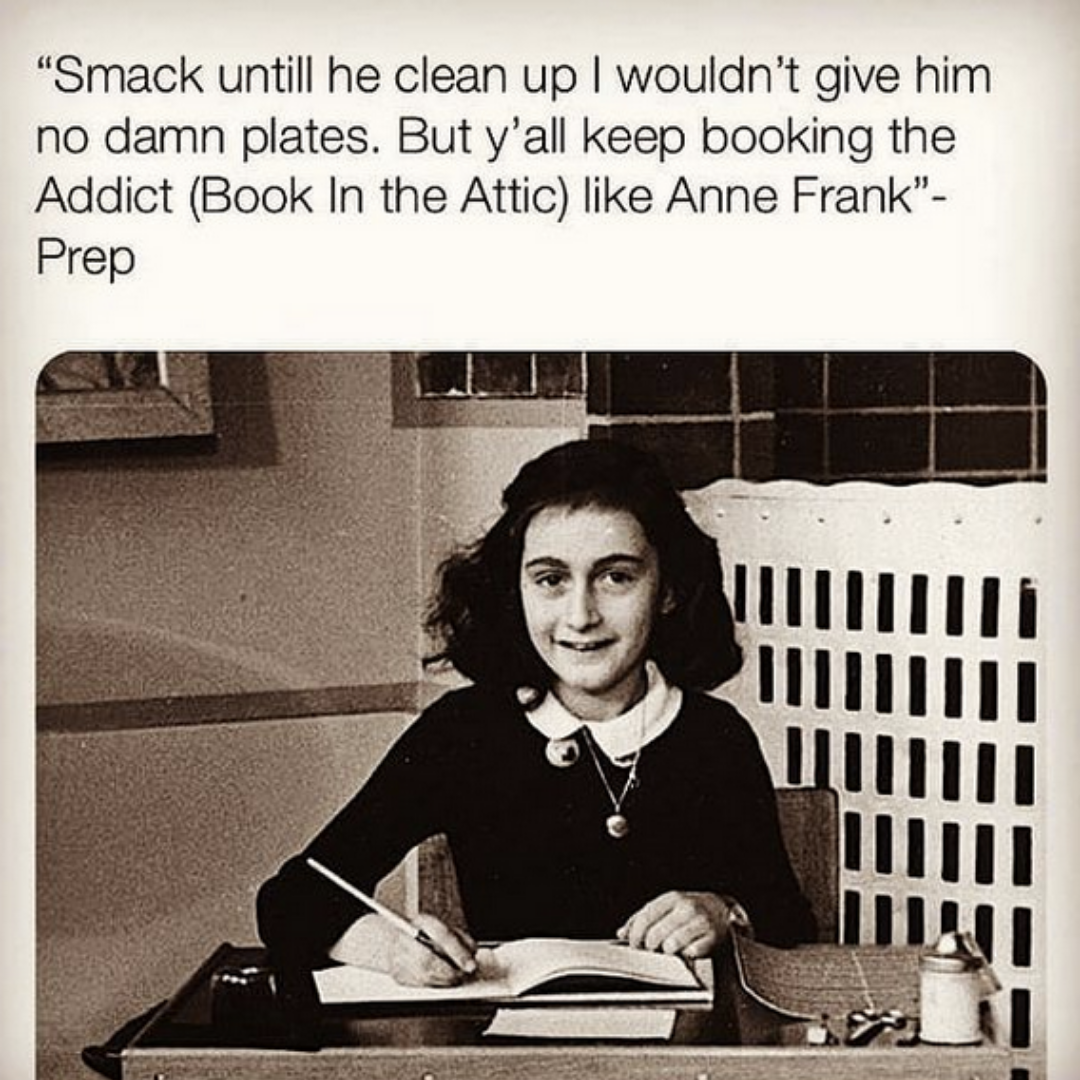 Outside of his battle with JC where he spits an Anne Frank line for your grandmother, another stand out for him this year was the two-on-two with Nu Jerzey Twork —bruuuhhhh!
Look for the Loud Boys to build off this momentum this year.
20. Method Man brings the pain to battle rap
For people who think that battle rap started on Fight Klub, SMACK, Grindtime, Lionz Den, or any other league… have a seat. It started on the streets of New York, where real lyricists went head-to-head for block supremacy. Corner after corner, heads would travel to spit their best rhymes against the dude who was rocking in that particular hood. Biggie tested dudes. Rakim tested dudes. Kane tested dudes. And Method Man … son from the Wu-Tang Clan … got busy in Park Hill, Staten Island. He has been a longtime lover of the culture — often commenting in real-time on battles.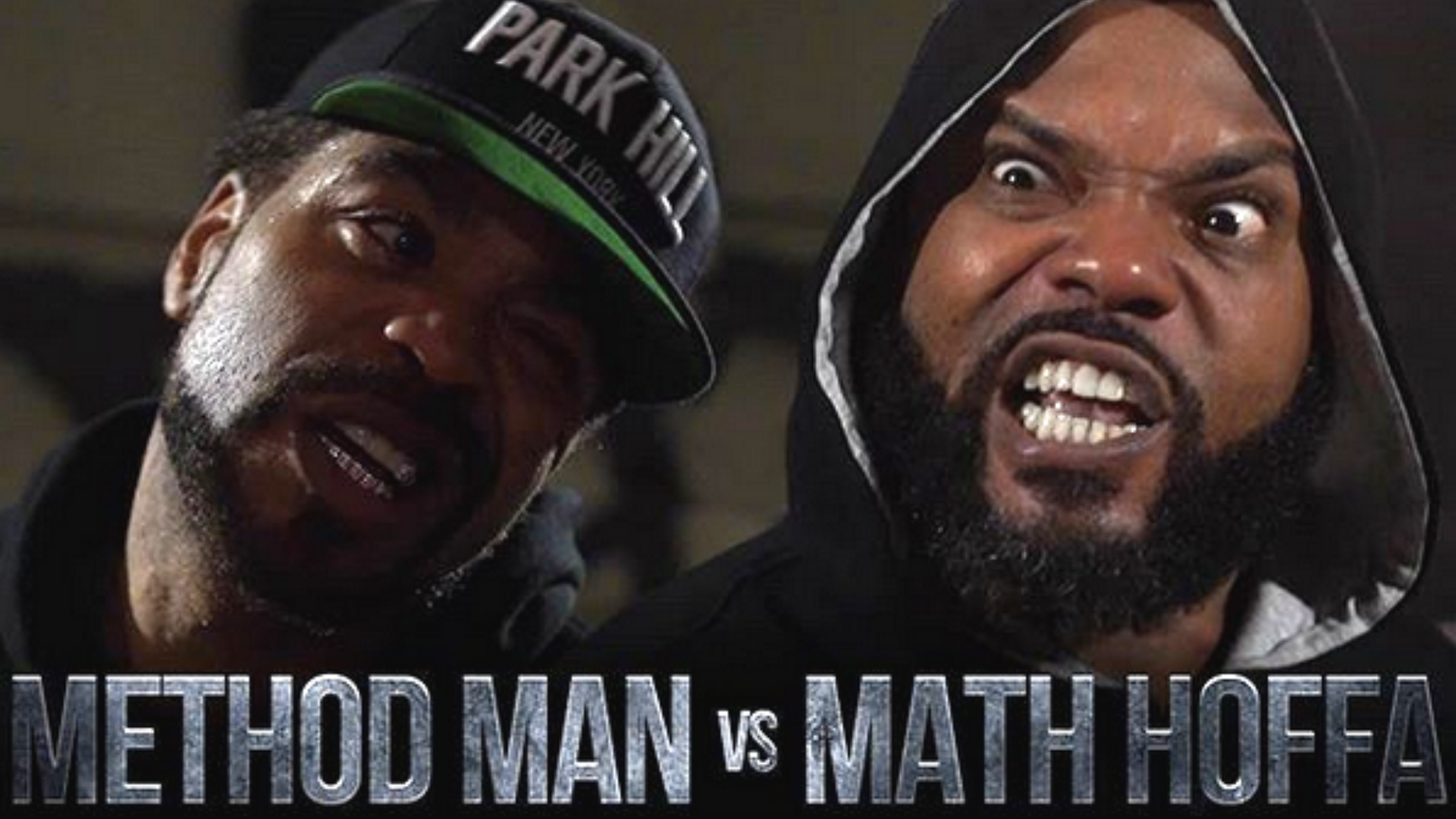 As mentioned before, 2020 afforded Method Man an opportunity to get up close and personal with this new incarnation when he jumped in front of Math Hoffa during the Legends Only series. It did not stop there. He also became a celebrity judge on the Ultimate Madness 2 tournament.
It was there fans got to really see if he was just a clout-chasing commercial emcee that just wants to ride the wave of these young hot dudes, or if he had some history in this game. Did he know how to catch bars? Was he only impressed with punches and aggression or does wordplay, schemes, and stage presence matter? What they discovered is that he considers with precision all of those factors in scoring and was tolerating no fools when it came down to his opinion.
An excellent example of that is his immediate response to Danny Myers getting a little slick with his mouth in his round and during the time to vote.
Danny said something about Meth in his bars and tried to apologize. Meth snapped saying, "Fck you, Bobby Bouché!" In the battle, Danny ran and got his opponent Tink da Demon a bottle of water. "Go get me some water now." Then, Danny remarked that GZA was the best member of Wu-Tang. Meth clearly didn't hear that and said, "You didn't even need that line [about me] … you should have stopped at meat cleaver. If the bar was fire, I wouldn't have said sht. But the bar wasn't even fire."
 But then Danny took it there.
He said that Meth was partially responsible for How High 2 coming out. Still with a smile, displaying a level of cool that translated to "I ain't gonna let this lil ngga get me out my zone," said "Who let them do what? I don't own that sht."
"It was a part of your legacy!"
"You know better [about legacy] than anybody … look at all them babies you got!"
Danny then shared that he was going to pull the bar with Meth's name but then said, "I'm from the West" and decided to let it fly. Meth with the superb rebuttal gang, " I am from a small town called fresh off a parallel universe n*gga ass!" As pause-worthy as it was, it was received with humor — validating humor that shows that people accept him in the space as the OG that he is.
DISHONORABLE MENTION:
AVOCADO (and everyone that rocks with him)
Attention battle rap community. Hip-Hop is not only a Black and Brown creation, but it is a part of the spirit of our journey on earth.
It is birthed out of the l#### of our ancestors' triumph and the expressed poverty of the late 60s and early 70s. It is by origin "urban." DO YOU GET IT … by origin, it belongs to the streets. The recognized Bronx founders juxtaposed this artistic expression with gang culture. Nope, back then, it was not the Crips and the Bloods, but the Black Spades, the Violators, Savage Nomads, the Seven Immortals, Cypress Bachelors, the Ghetto Brothers, Savage Skulls and so many more. So… this space does have ownership. Be mindful. It belongs to people and we lease it out to others.
That being said, in this new branch of Hip-Hop's commercial tree, battle rap has experienced a rapid explosion of attention and money. How people consume battle rap is important as it is a remnant from the aforementioned street culture — and those gatekeepers of the biggest payouts remember that. And so making it look good was important. 
Avocado, a white filmmaker, made battle rap look good.
No one can, nor will, take that from him.
He is a gifted videographer that has helped many Black-owned leagues go to the next level. However, this year some of his dirty secrets were exposed and moreover his hypocritical business dealings reeked with white male privilege that even he didn't understand.
But bust the breakdown…
Avocado appeared to be upset with the Black-owned Ultimate Rap League for not hiring him for their big events after their new multi-million dollar partner did not want to work with him. He took to social media to publicly talk about the conflict … which inadvertently launched a social media campaign with fans to boycott or harass with URL for not hiring him. Fans accused the league of selling out the culture.
They were sell-outs because they were not exclusive to a company that was not exclusive to them. Where they do that at? 
Fans did not consider that Avocado's company was working with other (competing) leagues. And URL understood that they had to bid harder to get the contract. They understood those were the terms of real business play. Avocado did not … if fact… at one point, he was working at two rival leagues at the same time. Bruh … you can't work at McDonald's and Wendy's at the same time!
His white privilege allowed him to think that it was good for him to have a non-exclusive work situation, but no one else in the culture that he worked in could. Or was that just the rule for URL? Private businesses can do what they want … and grown people know that there are no automatics when it comes to getting contracts. What kind of fake Civil Rights Act of 1866 mess is this?
Why would he have such a big voice in a culture where he is a guest (by his own admission)? He is a guest … not because he is white … there are accounts of white people being in the community since the 70s … but a guest because everything about this is learned from TV and him putting himself in spaces to experience it. The owners, that he has fans turning on, were born into Hip-Hop. They should have a level of say-so in who they want to work with … particularly when the other party serves their business better … without being held hostage by a disgruntled contractor.
And then… the video was leaked.
A video with him drinking and making racist comments about the Black battlers and insinuating that they don't take care of their children. He giggled and co-signed, while another white boy hurled racist jokes one after the other. Avocado says that he didn't agree but he did not say anything … another guy there spoke up. The other guy had enough social consciousness (even while drinking) to state that this was not cool.
As fickle as battle rap fans are, many who never saw anything wrong with his boycott of URL switched up after the leak, a leak that came thanks to DNA's tooth. He later apologized after the video's resurgence.

However, many still rocked with him … defending his action … and/ or accepting his apology.
He is now working for other smaller leagues.