J Young MDK continues to make history. With his 2019 solo album Now Or Never, executive produced by superstar singer/actor Jamie Foxx, J Young MDK showed the world that his musical talents run strong. 
The Fresno-bred, Atlanta-based rapper/singer/songwriter/actor/director continues to demonstrate that the grind never stops when you're a creative doing what you love.
"I'm ultimately someone that's gonna work hard wherever I need to be," said the self-described hustler and entrepreneur.
In 2020, he began an ambitious effort to release 50 songs in 50 weeks, and also dropped two albums the same day (the R&B album Aqua and the Hip-Hop release Black). He also appeared in Netflix's The App That Stole Christmas and the film Sorry About That.
AllHipHop: Who are some of your bigger musical influences?
J Young MDK: I listened to so much music coming up, starting with my mom who listens to so much old school music: Mary J. Blige, Curtis Mayfield, Ice-T, Biggie. So many different things. I love everything: country, I listen to Garth Brooks. Oh, Sade. Tupac, Jay-Z, Outkast, it goes on and on.
AllHipHop: Are you going to do a country album?
J Young MDK: Man, I'd love to. As long as it sounds dope and it's authentic, I'd do it in my own way. I wouldn't fake the accent though.
AllHipHop: What does it mean for Jamie Foxx to produce your albums?
J Young MDK: It's insane. For him to even like your music is one thing, to actually be a part of something is a whole other thing. Imagine looking at this guy growing up and loving what he does and what he represents. Being a fan, then being able to work with him.
AllHipHop: What was the biggest role he played in "Now or Never"?
J Young MDK: It was telling me yay or nay, what he thinks could be done differently. I definitely respect his opinion, especially his musical and film opinion. It's dope to have someone like that. That's like Jay-Z or somebody telling you his opinion.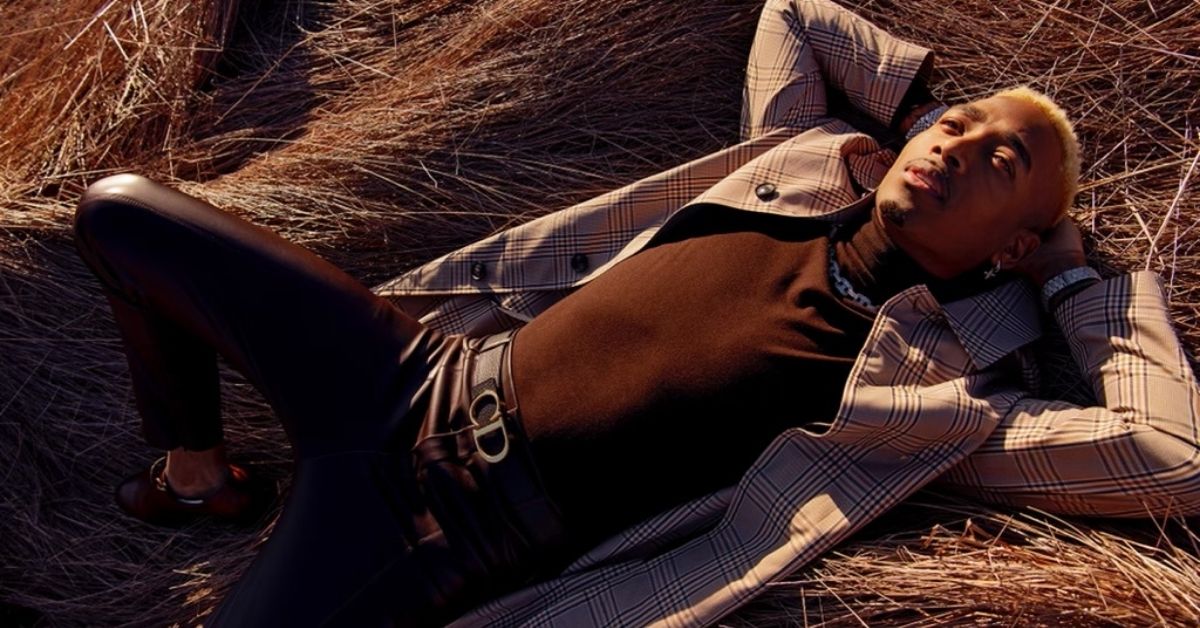 [At this point in the interview, Foxx interrupted to give a shout out to the BSB BOYZ, a new musical collaboration featuring both of them plus other entertainers from their circle of friends. The name is inspired by BSB, a sweet bourbon that they all enjoy. Listeners should look for more info about the group soon, along with a fourth album by J Young MDK.]
AllHipHop: What was it like making history by dropping two albums on one day? 
J Young MDK: Everything I do, I try to think, "What could I do to separate myself? Something different that nobody's done?" Because I don't feel like nothing is 100% original, but you could tweak some things and make your mark. I'm all about making a mark.
AllHipHop: How's the '50 Songs in 50 Weeks' campaign?
J Young MDK: I'm at song No. 38. Every week, I'm throwing a new song out there. I started it during quarantine, thinking, "What could I do to stay active, keep from going crazy and feel like I'm doing something?" Let me do 50 songs, 50 weeks. That's what changed my career.
AllHipHop: What's the best advice Jamie Foxx has given you?
J Young MDK: It's not the advice he gives, it's the leading by example. Jamie takes care of his whole family, man. He takes care of his friends, everybody around him. He puts everybody in positions to win.
How could you not respect and love that? I learn so much watching him. He tells me a lot of advice as well, but I learn so much from him alone.
Keep up with JYOUNG MDK on social media @jyoungmdk, web jyoungmdk.com and all digital streaming platforms.