(AllHipHop Features) The first half of 2017 is officially over, and what a six months it's been. We saw albums from nearly every top artist in the game including a few legends (shout out to Raekwon and Kool G Rap). Every time it felt like the last dope album had been announced for a while, somebody hit us with another release date to be excited about.
But when you have this much great music, the best album debates are inevitable. So as the first half of the year winds down, let's take this moment to reflect on all the dope music we've heard so far and honor the projects that have stood head and shoulders above the competition.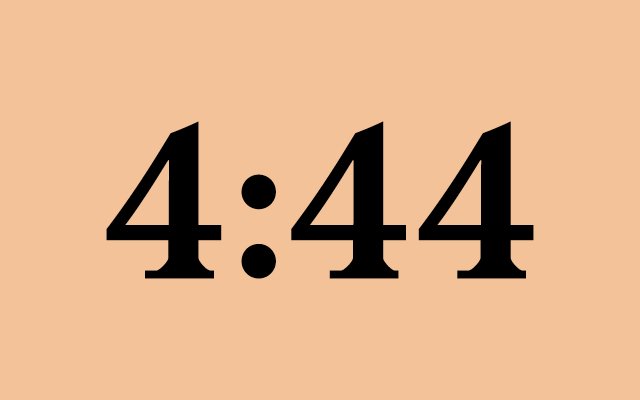 1 – Jay-Z // 4:44
K. Dot is in the process of taking the torch from past greats, but Jay-Z clearly isn't ready to surrender his crown yet. After mysterious "4:44" ads began popping up in Times Square and across the internet, the speculation began. Just a few short weeks later and Jay-Z has given us the clear-cut best album of the year so far. This is a more personal, relatable side of Jay that we've seen from time to time—just not to this extent. 4:44 is a 10-track masterpiece laced with No I.D. production and introspective bars from the GOAT. With this album, Hov did to the rap game what he did to Kanye on the Diamonds (remix).
2 – Kendrick Lamar // DAMN.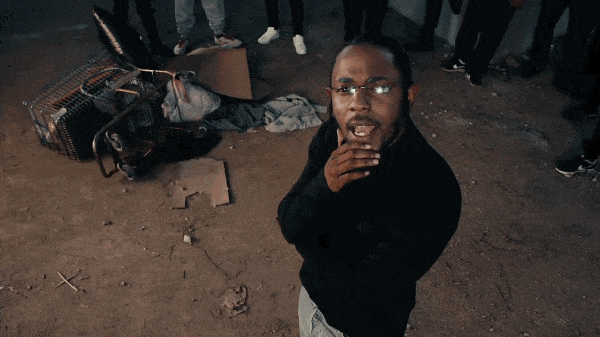 As great as 4:44 was, DAMN. was right up there with it. This album was a really nice change of pace after two heavily conceptual studio albums. Whether you're here for the vicious bars and dope production found on "Element" or the pure storytelling of "Duckworth," it's hard to find much to complain about with DAMN. I wasn't even mad at the U2 feature on "XXX," and the Rihanna-assisted "Loyalty" was was one of my favorites musically. Another notch in the belt for King Kendrick.
3 – Rick Ross // Rather You Than Me
I remember when I first heard "Hustlin'." The first thing that came to my mind? "Not another one of these rappers…" I never could have imagined the growth we'd see throughout Rozay's career. The Miami native is now nine albums deep and seems to have hit his stride with his last few projects. The production on Rather You Than Me is absolutely incredible—especially the Bink-produced "Santorini Greece"—but to me, what really set this album apart from Ross's previous work is the fact that he dug deeper and gave us a new side of him.

4 – Big Sean // I Decided
With every verse, Sean proves he's one of the most talented spitters in the rap game today. But that's not even my favorite part about the Detroit emcee. At a time where many rappers are walking cliches, Big Sean is the exact opposite for the most part. Almost all of his music is laced with thoughtful introspection, motivation, and bits of advice on getting what you want out of life. I Decided is the type of album that's equally satisfying when you're up working at 3 AM or getting a little too drunk, and it's packed with some of rap's best bars for good measure.
5 – DJ Khaled // Grateful
Be honest: at some point, you hated DJ Khaled. You said he "wasn't even a DJ," or that he "doesn't rap or produce." So did I. But with a major (no pun intended) re-branding and two absolutely phenomenal albums in the past few years, Khaled has earned a spot in our hearts and libraries. This album is exactly what you'd expect—a slew of hitmakers matched with seemingly ill-fitting, rugged lyricists for what somehow results in some of the dopest sounds we'll hear all year.
6 – Drake // More Life
Every Drake album is a success, but there's something special about More Life that Views didn't have. Maybe it was the fact that Drake decided to give his old fans a few tracks, or maybe it was the inclusion of musical influences from all around the world, but this album felt like Drake was trying something different and enjoying himself, a rare combination from a top artist who's been a bit pigeonholed by fans who expect nothing but radio hits and club records.
7 – Vince Staples // Big Fish Theory
 At just 24 years of age, Long Beach's own Vince Staples is well on his way to solidifying his spot in rap's history books. Everything about this guy is refreshing—his personality, his subject matter, his production—everything. His latest project, Big Fish Theory, is a medley of sounds you won't hear from any other rapper. The production is handled by a few different people, but it's clear that Vince had a vision, and it wasn't to make a cookie-cutter rap album for the radio.
8 – Future // Future
Love him or hate him, Future created his own wave and continues to ride it. His volatile pitch and gravelly voice have become his signature sound, and this album is chock full of both. The ear-grabbing melody of "Mask Off" took the internet by storm with the #MaskOffChallenge, while tracks like "Rent Money" and "Zoom" give fans a taste of the gritty sound that Future has moved away from more in recent times. But as good as this album is, there's just been too much competition.
9 – Wale // SHiNE
Wale has had an interesting relationship with fans and critics. Many fans have been in search of the Wale they know and love from his mixtapes, growing increasingly disinterested with each album. With his 2017 album SHiNE, the DMV rapper took a moment to dismiss his haters and appreciate life. And now that he's got a daughter to keep him grounded and a different outlook musically, hopefully Wale can put past criticism behind him and continue to make dope music.
10 – Nick Grant // Return of the Cool

The masses may not have Nick Grant on the tip their tongue. However, if you call yourself a fan of bars and you don't know who Nick Grant is, you're playing yourself. The South Carolina spitter is equipped with a sharp mind and a fresh perspective which combine to create a somewhat-conscious sound with dope bars that doesn't feel overly preachy. While Return of the Cool had its shortcomings, the solid production and flurry of punchlines definitely give it a spot in the top 10 for the first half of 2017.
***(Honorable Mentions):
Russ – There's Really A Wolf
Brother Ali – All the Beauty in This Whole Life
Your Old Droog – Packs