Shameik Moore continues to rise. The talented actor has achieved iconic status in both the comic book and Hip-Hop industries. Best known for his role as Miles Morales in "Spider-Verse," Moore is also an honorary Hip-Hop legend with his roles in Netflix's "The Get Down," cult classic "Dope" and also playing Raekwon in the Hulu series "Wu-Tang: An American Saga." Miles Morales is the Brooklyn-based Spider-Man with a penchant for Hip-Hop.
AllHipHop's Chuck "Jigsaw" Creekmur caught up with Moore, who shared his thoughts on what it means to be an icon, the cultural impact of "Dope" and his vision for the future of Hip-Hop. He also discussed his current projects, highlighting the importance of purpose and making a meaningful impact.
AllHipHop: What does it feel like to be an icon in both the comic books and Hip-Hop industries?
Shameik Moore: Man, I feel lucky, like I was bitten by that spider, you know? All that energy. Being an icon in two industries that I love, comic books and Hip-Hop, it's a blessing.
AllHipHop: "Spider-Verse" has brought you tremendous success. What does it mean to you to be in that iconic status and have fans who love you for it?
Shameik Moore: It's incredible. I remember writing in my journal, "I Am Miles Morales, I am Spider-Man," while I was filming the movie called "Dope." When the people in charge saw "Dope" at Sundance, they reached out to me, and it's like my words became a real manifestation. I truly feel chosen for this role. With great power comes great responsibility, you know?
AllHipHop: Speaking of "Dope," it's considered a seminal movie that put a lot of people onto Bitcoin. Would you like to talk about its cultural impact?
Shameik Moore: Absolutely. "Dope" came out a few years before Bitcoin really had its moment. Rick Famuyiwa, who directed The Wood and wrote the script for Dope, did an amazing job with our movie. "Dope," "Wu-Tang," and "Spider-Verse" are culturally impactful projects that I've been fortunate to be a part of.
AllHipHop: It's awards season, and Hip-Hop is turning 50. What are your thoughts on this milestone, and what do you envision for the future of Hip-Hop?
Shameik Moore: Hip-Hop is more than just culture; it's a mindset, a lifestyle. It's the way we walk, talk, and interact with each other. It's our dreams. It goes beyond our own race, as other walks of life are inspired by our culture. We have the right to claim all of that success. Looking ahead, I believe the future of Hip-Hop relies on us coming together and making purposeful impacts. There are opportunities to monetize and unite the collective black consciousness for positive change.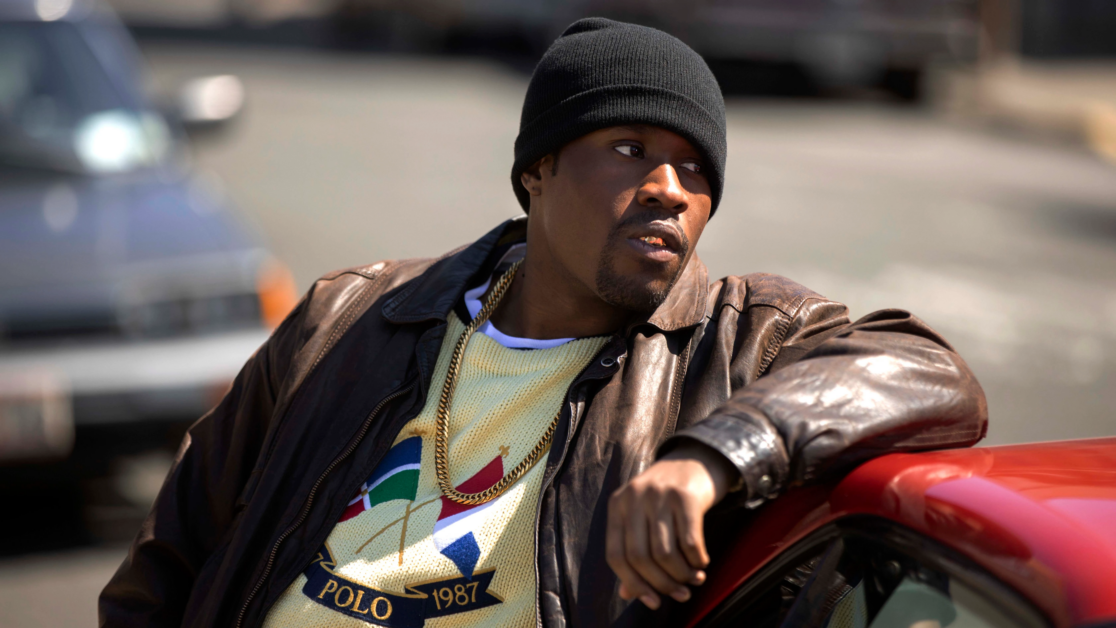 AllHipHop: What projects are you currently working on?
Shameik Moore: Film-wise, I have two or three projects in circulation. They all carry different energies, and right now, it's about determining which one to focus on. Additionally, I'm working on something meaningful, something that aligns with my purpose and the impact I want to make. While the art itself is fun and allows me to reach different audiences, what I do with that influence is going to be legendary. It's about community and creating something that matters.