SMACK Volume 7 aired live on Caffeine TV on Saturday, January 23, officially jumping off the Ultimate Rap League's 2021 with exhilarating battles that reminded the world exactly why their talent is considered the most elite in the culture.
In fact, at several points during the first airing, the event was trending at number 1 on Twitter.
While many were gearing up to watch the cocky Conor McGregor (not knowing he would get pummeled by Dustin Poirier) at the UFC 257, others were immersed in that other big fight streaming on an App.
Battle after battle, each emcee stepped up to the performance plate prepared to show the "f" out. Easily called the "Night of Debatable" or "The Preference Card," SMACK Volume 7 was a league owner's dream card — sure to have replay value as each battle lived up and beyond the hype.
ARSONAL VS. DANNY MYERS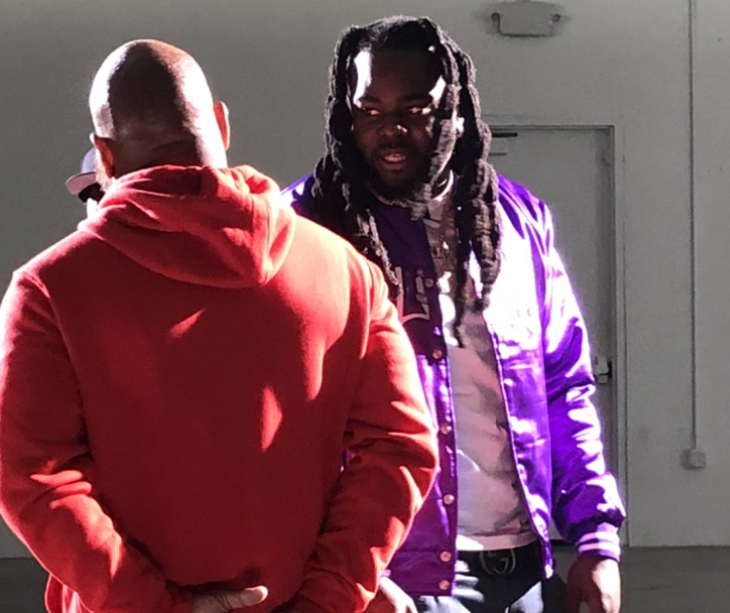 Arsonal and Danny Myers was an exciting battle to kick off the afternoon/night (depending on where you were watching it). The Bar God was presented with an opportunity to exhaust his divinity over one of the "gods of battle rap," and with a Zeus-like magnificence … he dominated. This is not to say that Arsonal was garbage. Far from that. The New Jersey spitter just was not as lyrically dexterous as Myers on this particular day. Danny had something to prove, if not just to Arsonal but to the world.
He needed everyone to know that what makes him different is that despite having dedicated all of his life to competitive rhyming, he has not achieved the level of success many rappers with half of his talent has. This was a battle for him to phoenix up everyone.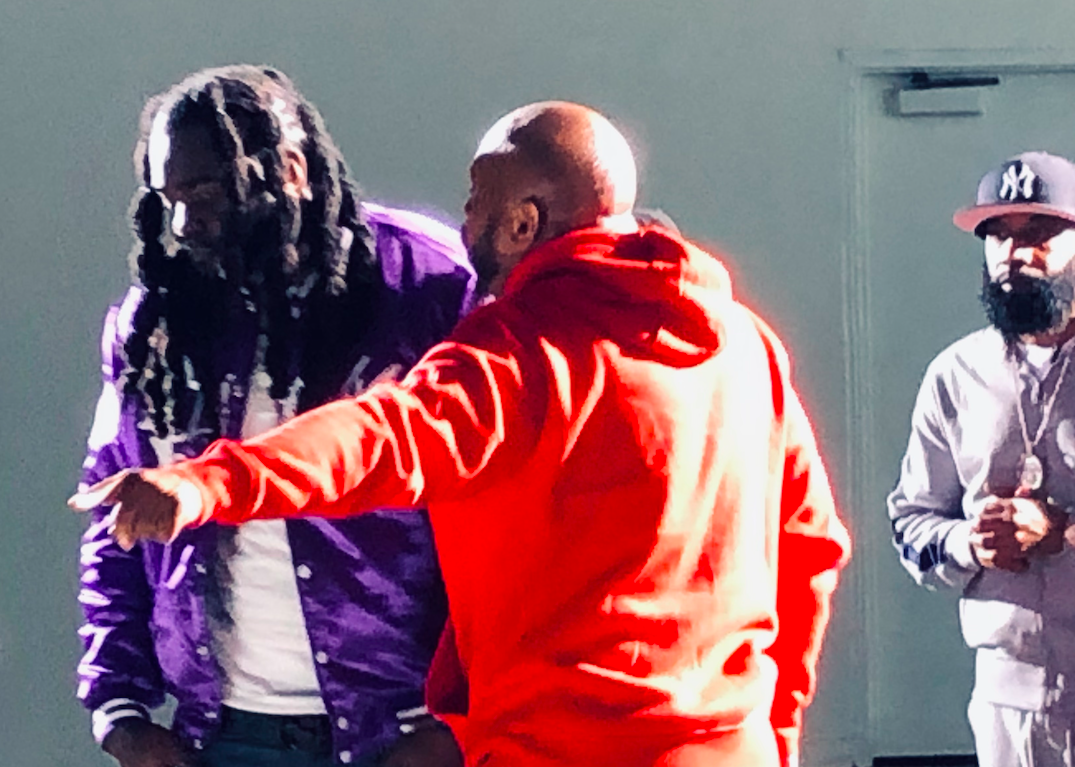 Make no mistake, Arsonal was ferocious and fought hard — but his performance showed what having so many accolades at your disposal does to a champion — it puts on front streets your weaknesses. In Arsonal's case, it is not his lack of lyricism or him not having dimension as suggested by Danny, it is he doesn't have as much to prove as his opponents.
The battle was fire and displayed how "disrespect" can go different ways for different people.
DNA VS. AVE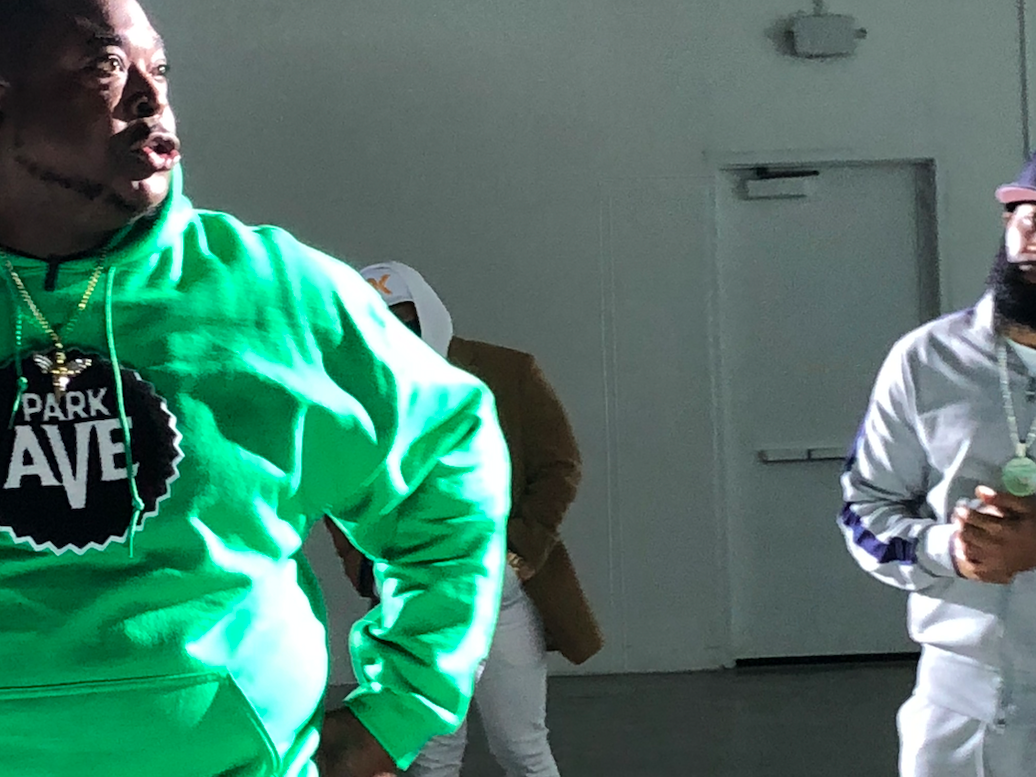 DNA and Ave might have been the battle of the night.
The two lyricists danced like well-trained boxers, beautifully complementing each other with wordplay and jabs. But it was DNA's commitment to professional growth that overpowered the Ali-like punches that Ave is known for.
What can anyone say about the energy that the NWX founder was able to exert towards a high-level Ave? Few could even deny that he left earth in rounds two and three, even if you debate the first and second rounds. The former Cave Lieutnent was wigging at every turn, never giving in and moving easily through his Caffeine debut, but here is the thing …  as an all-around artist, DNA is a master, and is familiar with what is needed to win in the close-up styled production offered in this App era. He knows that close-up quarters require you to stand in the face of his opponent and to firmly fight like a warrior.  He gets and performs like it is a show, understanding that it adds value to what the audience sees — and how he gathers his win up.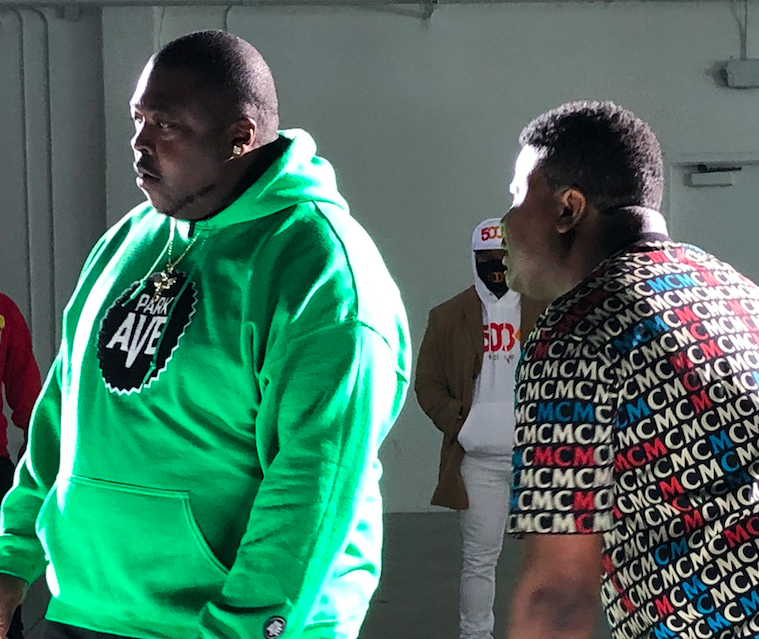 Ave was worthy and did extraordinarily, but at this level of emceeing, DNA was just more dangerous.
Here might be a reason why:
K SHINE VS. CHILLA JONES
Talk about style clashes …
This slideshow requires JavaScript.
K Shine is aggressive as a rapper and Chilla Jones is a mild-mannered emcee.
K Shine is uber urban where the majority of his interactions are with people that look and think like him and Chilla moves in a more diverse space, textured with tones that are "less rough."
Chilla stays cool and K Shine (as shown by his second round) is hot-headed.
But style clashes make moments. While many say that Chilla won, that win will be contested by people who can't get into his "style." While many will say K Shine won, that will be disputed by fans that say his spastic energy was unbridled. But is it not the calm and thought-heaviness of Chilla that we love — it allowed him to do that rebuttal in the first that was unbelievably effective.
This slideshow requires JavaScript.
At the same time, it is that "Tasmanian Devil" aspect of Shine that makes us tune in and love him. This debatable is probably one of the best in the decade and bruh we are only one and a few months in.
By the way, Chilla is underrated and too gifted for people to have thought he was gonna get bodied … or that they are shocked by this performance.
NU JERZEY TWORK VS. JEY THE NITEWING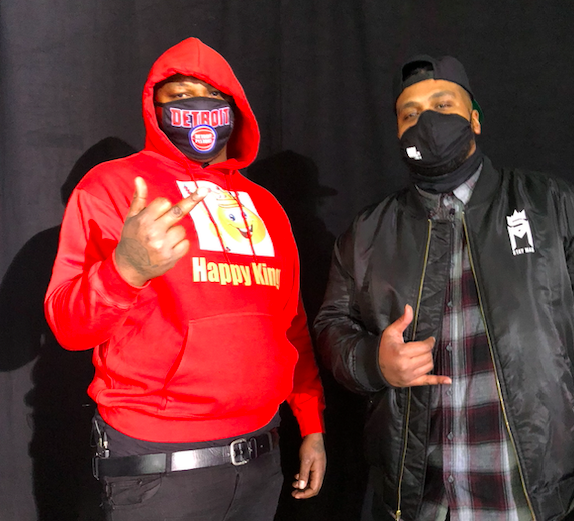 They called it the "Return of Nu Jerzey Twork," and it was a refreshing contest between two men that approached the battle as peers, grown men, and more importantly with good sportsmanship.
Both rappers benefited from the exchange: Jey the Nitewing got the look and Twork was able to come back after 8 months of rehab to a respectable performance.
Fans had been waiting, hoping that after experiencing a car crash that could have taken his life, that Twork would hop back on the stage with the same unction that he did before his accident … an accident that required him to basically learn how to move his limbs again, takes steps and almost took his sight.
And we got a good Twork, one who found redemption in his contemplative time. SELAH. Donning a "Happy King" shirt, he clearly set the tone for the battle and what is left to come from this star (who also dropped a new record the day of the battle).
This slideshow requires JavaScript.
What made this battle fire was that Twork's was all-the-way up and it was balanced by Jey's steadier pace.
Daylyt broke down the battle saying that this contest against Twork, one of Drake's favorite battle rappers, solidified him as a top tier battler. We have to agree. Let the others in his class fight for validation, the Mad King is far from that. He shows up like a disturbed giant and retires until the next time he is awakened to eat. He has the potential of being to battle rap, what Andre the Giant was to wrestling.
TAY ROC VS. AYE VERB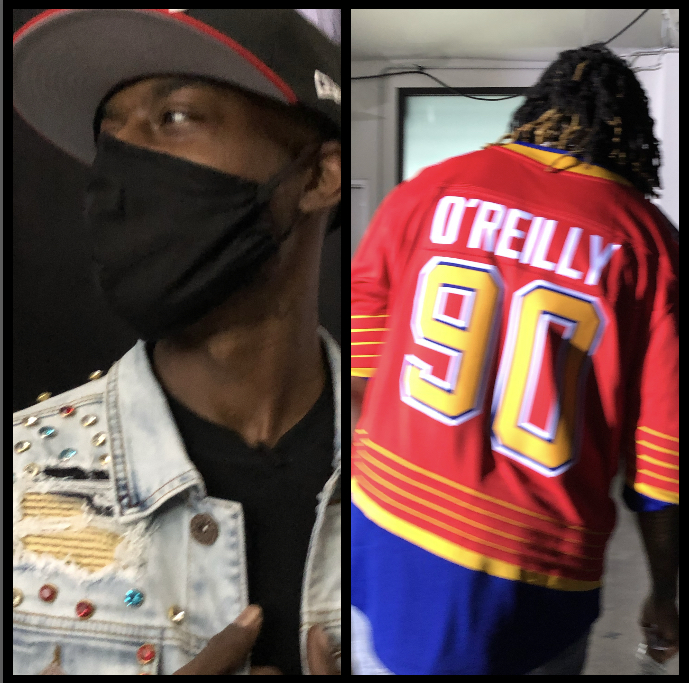 While most of the battles were electric, this was a jambalaya of intellect, wordplay, and lyricism.
Shakespeare and Rakim, Langston Hughes and Nas, Robert Louis Stevenson and Jigga-what's-my-muthaflucking name. The Hip-Hop geek in all of us had to be stimulated as he or she listened to these rappers open their rhyme books to the Caffeine audience. No, the performance value of this match did not "wow" anyone … but what it did is create a masterful manipulation of the English language, pop culture, and the battle rap aesthetic.
This slideshow requires JavaScript.
What an incredible event!
One where the optics of the studio was balanced by the content creators that just ten years ago were rhyming on the corners (or possibly robbing someone on the street). As the Volume series continues to grow, hopefully, more usual match-ups and "should-been-gone-downs" will take place.
Fans are definitely here for it!
All battles will drop on the URL App on Wednesday, Jan. 27.
The URL App is available across multiple servers such as Apple TV, Roku, Amazon Fire Stick, Samsung Smart TV, and XBOX on Androids, Apple Tablets, phones, and televisions for a monthly fee of $7.99.