Kirb's collaboration with Stitches on his first project "No Snitching Is My Statement" established his production skills immediately, as he produced the majority of the songs on the project, including "I'm Just A Gangsta" featuring Compton Menace, "All I Know," and "F### Yo Boyfriend." Kirb's exceptional production abilities were further highlighted by the viral hit single "Brick In Yo Face," which he produced. 
The success of the song was remarkable, given that other songs on the project were produced by industry legends like Scott Storch and Southside of 808 Mafia, but Kirb had the viral hit. This accomplishment adds to his impressive catalog of hits, demonstrating his talent and innovation.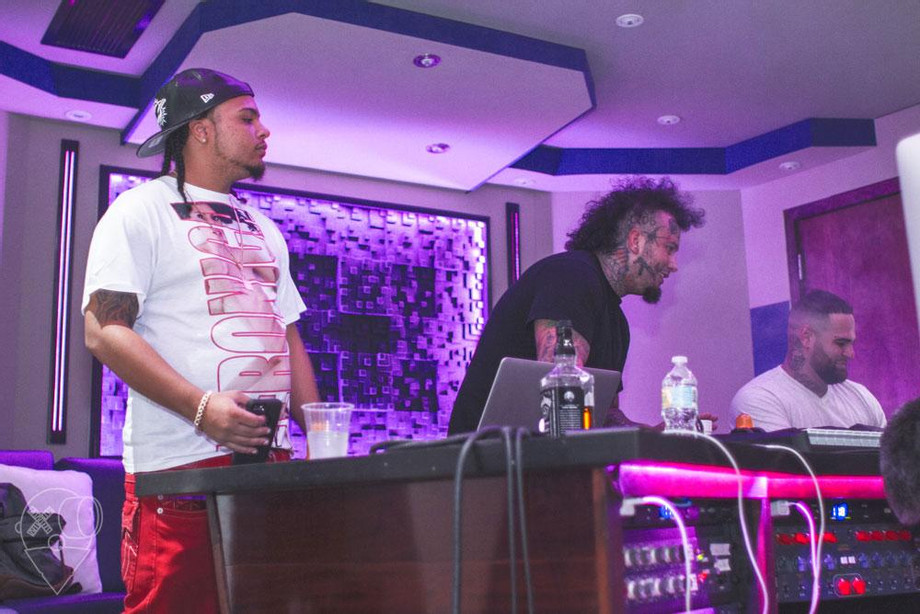 Kirb continued to work with Stitches following the success of "Brick In Yo Face," and their collaboration resulted in hit songs like "Molly Cyrus," "Kilos in My Bag," and "Mexico," which featured Kevin Gates. Kirb's dedication to his craft and talent as a music producer is evident in every song he produces, leading to the two artists developing a close friendship.
Kirb's musical abilities extend beyond his work with Stitches. He has worked with Mykelonthebeat on Lil Boosie's Savage Holidays album "Track Life Forever," produced "Camron" for Lil Mouse's "Mouse Trap 3" album, and created "Dear Mr. President" for Mistah Fab, among many others, as seen on his Instagram. Kirb's diverse body of work demonstrates his versatility as a producer and his ability to collaborate with artists from various genres.
"Family Ties," the latest project by Kirb & Stitches, is now available. It is an album entirely produced and engineered by Kirb and his Supply & Demand team. Every song on the album features both artists, including the single "Bout Me," which Kirb produced and is currently promoting. Kirb and Stitches' chemistry shines through on every track, and it's clear that their collaboration is here to stay.
Kirb has made a name for himself in the music industry, and his success has led to collaborations with other hip-hop artists such as Lil Boosie, NBA Youngboy, and Fat Trel. His future plans include collaboration albums with Fat Trel & the Slutty Boys (P Wild & Killa) and Lil Rue. Kirb's dedication to fairness and transparency in the music industry prompted him to establish the Publishing Administration Company, Supply & Demand Worldwide Publishing, to assist music creators in receiving the royalties they are entitled to. He also founded Luxury Living Music, a music production company, after purchasing Supply & Demand Productions' catalog.
Kirb is a rising star in the music industry due to his dedication to his craft and passion for fairness and transparency in the industry. Hear the album & single on apple music or any other streaming platform.
https://music.apple.com/us/album/family-ties-ep/1305870139
Visit Kirb's website, https://www.luxurylivingmusic.com/
Instagram page, https://www.instagram.com/luxurylivingkirb/
LinkedIn profile, https://www.linkedin.com/in/kevin-araujo-392520174 
YouTube channel, https://www.youtube.com/@luxurylivingkirb/
For more information. Muso AI has also verified his music credits, which can be found at https://credits.muso.ai/profile/a4412765-ca3c-4b34-9973-f8d77733d8e1.