Born in Broward County from a Bahamian mom and Haitian father, Jay Givenchy had a rough path growing up in Pompano Beach in a single-parent home, his mother worked two jobs, and being the third of six children, young Jay Givenchy had a lot of time without parental supervision, so he had plenty of opportunities to get into all sorts of mischief. This free time in his hands led him into going in and out of jail from a young age and have him missing a lot of steps of the normal development through adolescence into adult life, that's why the last time he got out of jail at 19 years old, after spending 4 years in "the system", he had to readjust to normal life to avoid falling back again in trouble.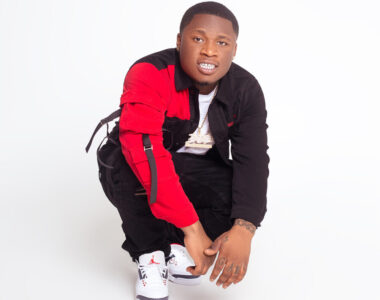 Meeting the successful local rapper Koly P at a barbershop and rapping for him, helped him focus on something good, finding a great way to share his experiences, his pain, and his desire to bounce back; "He told me 'bruh, you go hard, you gone be the next thing out of Broward,'" and then took him to the studio and that was it. 
Fast forward to now, he's back with another single, ready to shake up the scene and all streaming platforms: Forgive or Forget. The instrumental for this song really gives a melancholic but, at the same time hopefully, type of vibe characterized by high pitched vocals, the trumpeting melodies, and the choir on the hook; This plays a fundamental role in the perception of this track as an open testament, a promise to everyone who ever underestimated or mistreated him, a battle cry that points out how instead of forgetting or forgiving he will use all those critics and setbacks as stepping stones to climb all the way up to a successful career and a successful life until he has all that he is working hard for, or "til my Audemars vvs baguette, and I'm eating steak and lobster on a jet" as the lyrics say. I really hope Jay has a lot more of this type of singles on the way because I can't wait to hear more from him, being clearly one of the fastest-rising independent rap stars out of Florida.
Forgive or Forget Lyric Video https://youtu.be/GyU74Ukqe4o
Listen to Forgive or Forget https://music.jaygivenchy.com/forgiveorforget