Boosie Badazz and his brother TQ are going back and forth online amid the Baton Rouge-bred rapper's alleged lawsuit over Yung Bleu. 
On Sunday (November 12), TQ accused Boosie of spreading lies about him and their mother. In a social media post, he claimed his brother would be "punished" for his actions.  
"Lying on social media, throwing me under the bus for paperwork we agreed on, then years later, claiming forgery for money (a lick)?!" TQ wrote.  
TQ was responding to accusations Boosie made during a recent Instagram Live session. The "Wipe me Down" hitmaker claimed his brother "Forged my signature on a $10 million contract," causing a breakdown in Boosie's relationship with his mother.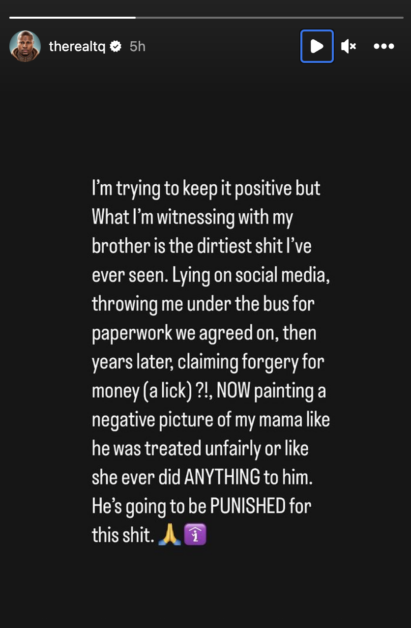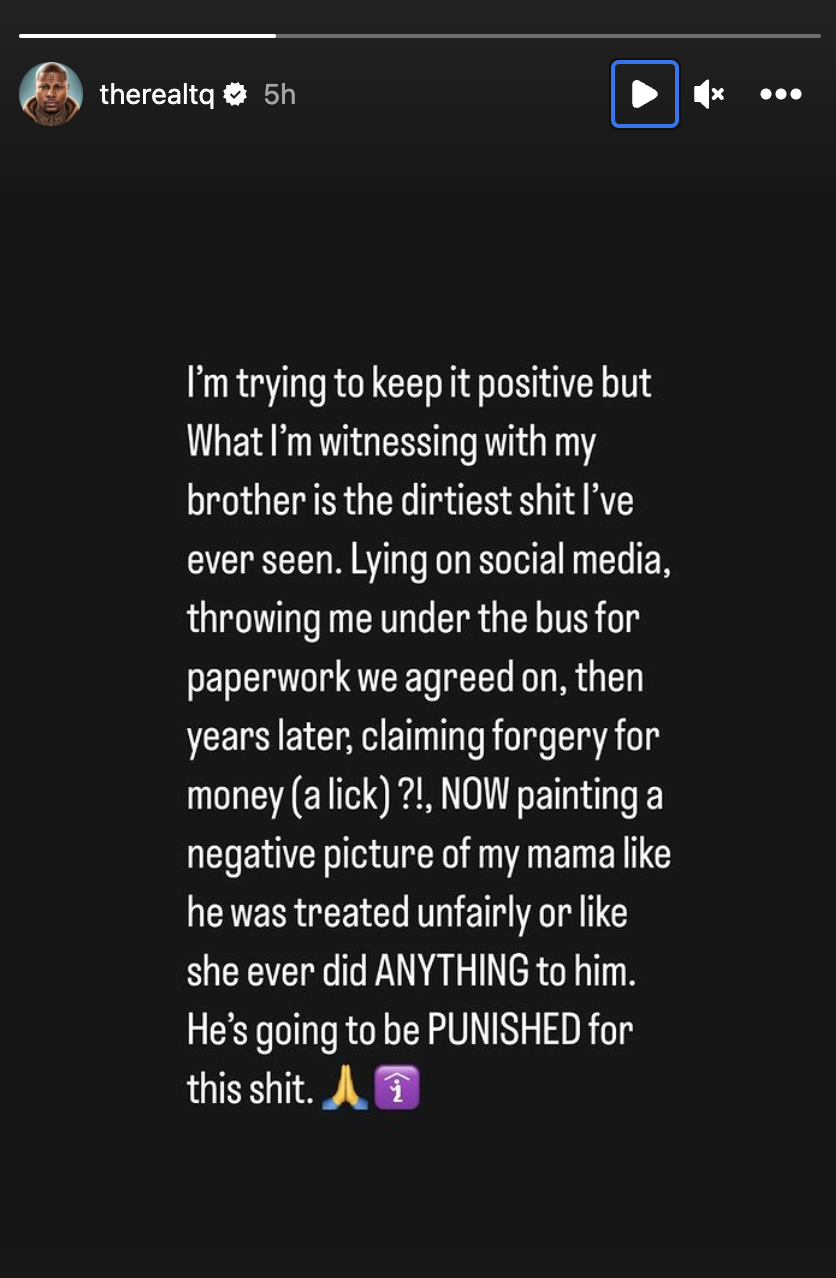 However, Boosie caught wind of his brother's latest post and hit back on X, doubling down on his accusations. He denied the claims he agreed to the paperwork and said TQ admitted in several interviews that Boosie knew nothing about the deal.  
"I HAVE BLEU ADMIT ING ON TEXT THAT I KNEW NOTHING ABOUT THIS DEAL,' Boosie wrote. "U COULDNT GET N TOUCH WITH ME REMEMBER." 
He also shared screenshots of an alleged text exchange between Yung Bleu and TQ. "THESE R YALL TEXT THAT BLEU SENT ME AFTER I TOLD HIM I WAS SUING YALL FOR THE BEAT BREAD DEAL," he wrote. 
Boosie Badazz also claimed that the texts prove his brother forged Bleu and Boosie's signatures without their knowledge.  
"CAN U GIVE HIM HIS PUBLISHING N WRITERS BACK SO HIS CHILDREN CAN HAVE THAT WHEN THEY GROWN .YOU THIEF YOU GAVE IT TO YOUR KIDS SMH," he added. 
Check out his posts below.