Boosie Badazz is currently embroiled in a heap of family drama. Now, his brother TQ vows Boosie will pay for the alleged lies he's been spreading online.
In a post written on Sunday (November 12), TQ said, "I'm trying to keep it positive but what I'm witnessing with my brother is the dirtiest s### I've ever seen. Lying on social media, throwing me under the bus for paperwork we agreed on, then years later, claiming forgery for money (a lick)?!
"NOW painting a negative picture of my mama like he was treated unfairly or like she ever did ANYTHING to him. He's going to be PUNISHED for this s###."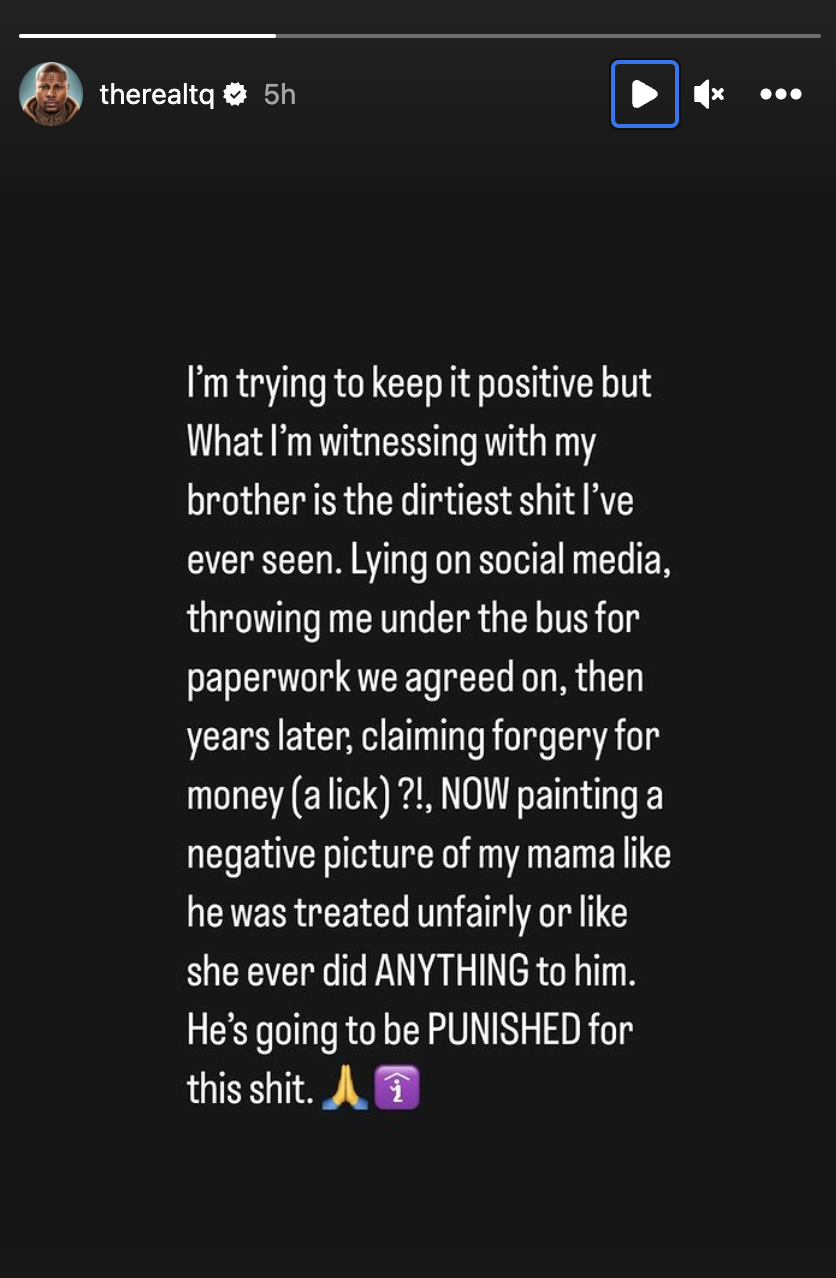 Boosie Badazz made the accusations during an Instagram Live session, claiming TQ forged his signature on a contract worth millions of dollars, which ultimately led to broken relationships. He explained, "I lost my relationship with mom and everything. I don't give a damn. You think I'm dropping this lawsuit? I swear to god I ain't. You know how I said.
"Forged my signature on a $10 million contract, on a contract the CEO gets half of whatever signed. You forged my contract. It don't get no dirtier than that. Then he did it two or three times. He did it like two times. Man, forgery ain't no game, man."
Boosie is apparently suing TQ and Yung Bleu, which is at the heart of his fallout with his his mother.