As news of Casanova's sentence and a brutal prison fight started making the rounds, people close to the rapper shared their insights on his current status. Among them are his girlfriend Swaggy Jazzy, who took to social media to blast reports he got beat down in jail.
On her Instagram Stories, she addressed a recent cell block rumble between Casanova and another inmate named Ulysses Lugo.
Swaggy Jazzy, whose real name is Jasmere Corbett, clarified some details about the fight. In the middle of June, prison authorities reported he was involved in an altercation and was slashed.
She addressed the quarrel in her story post, writing, "Now that he's sentenced let me address this. I said they are saying you got buck 50 baby. He video-called me and said they must be talking about that buck 50 you put on my commissary. That boy look good."
The screenshot was of her and her man chatting on FaceTime. She then added, "Y'all tried it with the buck 50. He got a lil 2 dollars," seemingly confirming the altercation. 
In another screenshot, she wrote, "This the buck 50 y'all speak of? Lol I hate to bring you bad news."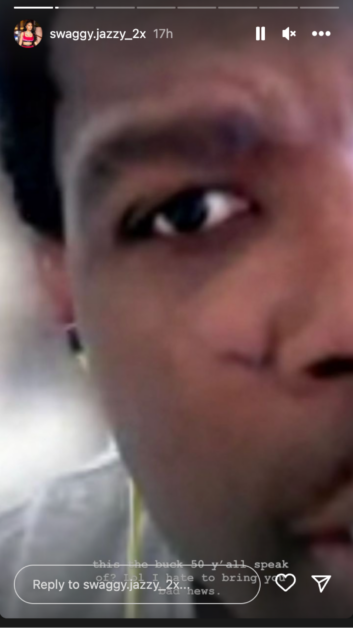 The third screenshot featured AllHipHop's article detailing the court reports about the incident, including how Lugo was cut several times after Casanova and others attacked the man who tried to slice him.
She wrote, "Now stop asking me if Cass good. Ask that n##ga if he good."