Kanye West's legal woes continue to haunt him, but at least he has an attorney finally willing to represent him. According to court docs obtained by AllHipHop, Oregon-based attorney Peter Hawke has signed on to continue West's fight against Ultra Music Publishing. The required paperwork was filed on Tuesday (February 21) with the United States District Court for the Southern District of New York.
West has struggled to retain an attorney since his anti-Semitic tirade last October. He'd originally hired New York City law firm Greenberg Traurig, but their relationship quickly went south. In early February, the firm was able to serve West with the necessary docs needed to withdraw counsel—after months of trying.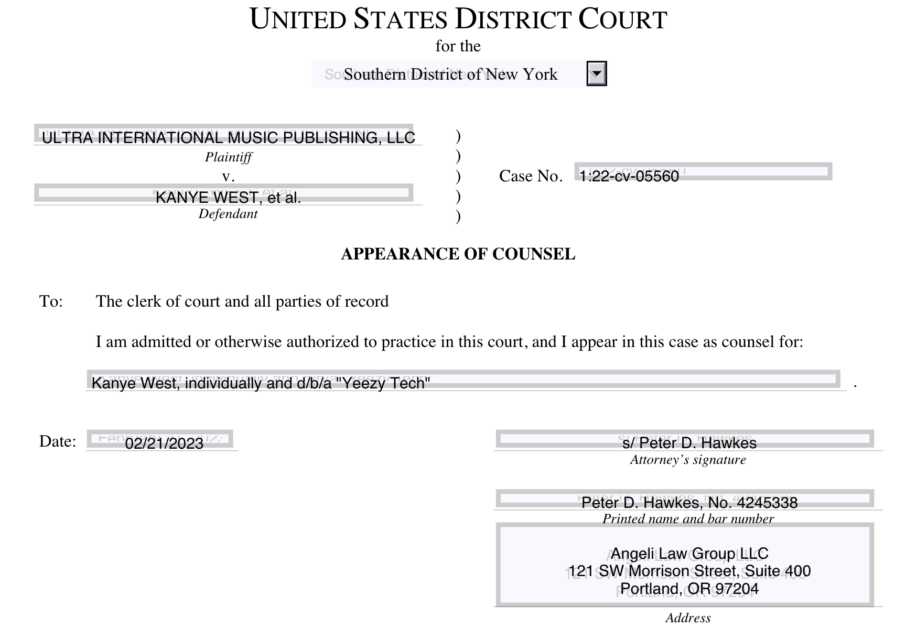 Greenberg Traurig went to extreme lengths to try to locate West. Last month, they asked a judge if they could run an ad in several Los Angeles newspapers requesting his attention. Soon after, United States District Judge Analisa Torres found Greenberg Traurig failed to make "diligent efforts" to locate him. Consequently, Torres denied Greenberg Traurig's request, instead suggesting they hire a private investigator to determine West's whereabouts.
Torres granted Greenberg Traurig's motion to withdraw as West's counsel on November 30, 2022. The firm was originally representing Kanye West in his legal battle against Ultra International Music Publishing. Now, it's up to Hawke at Angeli Law Group LLC. in Portland.