Pete Rock and C.L. Smooth were photographed together as they were honored by the New York City Council for their contributions to Hip-Hop. Rock shared a photo of the momentous occasion to his Instagram account on Friday (June 16) with the caption: "THANK YOU CITY HALL IM HIGH OFF OF THIS. Hip Hop 50 LETS GO NEW YORK CITY."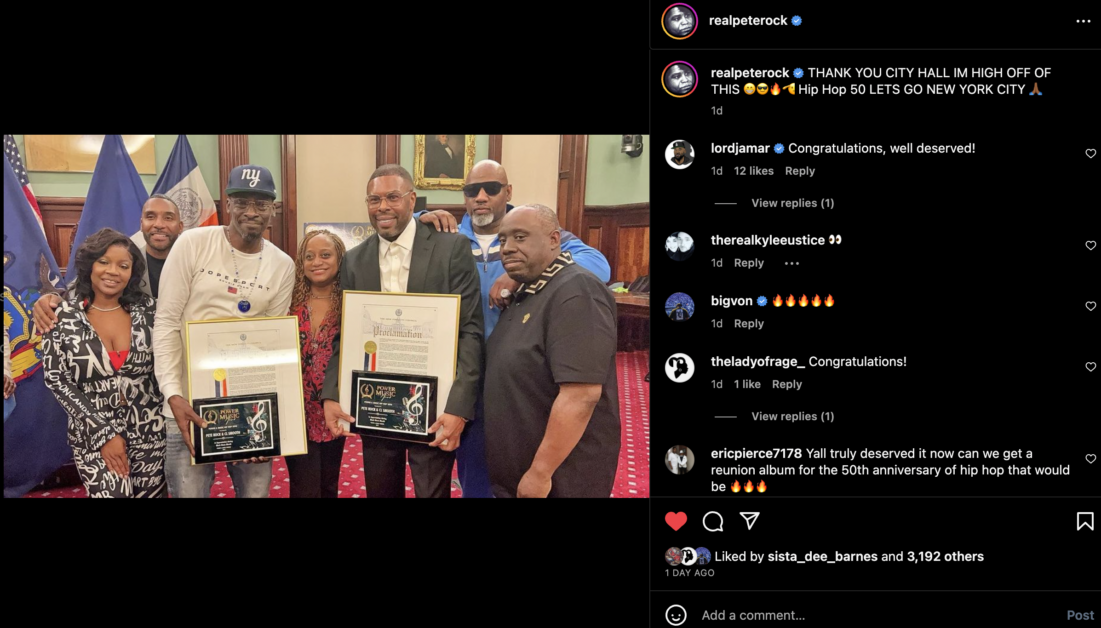 Pete Rock and C.L. Smooth are both holding framed proclamations that were presented to them as part of the 2023 Power & Music Awards.
In a photo of the paperwork Rock sent to AllHipHop, the duo is commended for their work on their 1992 magnum opus, Mecca and The Soul Brother. The 16-track project features the classic single, "They Reminisce Over You (T.R.O.Y.)," which was inspired by the death of a close friend.
The proclamation reads in part: "Pete Rock and C.L. Smooth created a body of work recognized by a smooth, jazzy production style and introspective, socially conscious lyrics which resonated with listeners and left an indelible impact on the hip-hop landscape."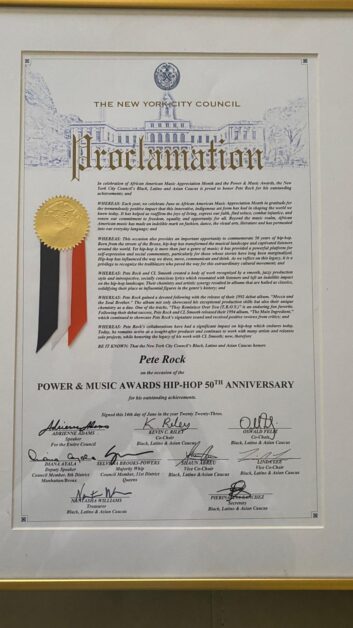 Aside from the recognition, the moment was particularly special because Pete Rock and C.L. Smooth aren't exactly on the best of terms. Following the success of Mecca and the Soul Brother, the duo released one more album, 1994's The Main Ingredient, before breaking up. Despite some intermittent collaborations over the years, they've both made disparaging comments about each other in separate interviews.
The newly surfaced photo is the first bit of hope fans have had for a potential reunion. Unsurprisingly, they're thirsting for a reunion album. As one person wrote, "Y'all truly deserved it now can we get a reunion album for the 50th anniversary of hip hop that would be." Another said, "Congratulations! As you can read from a few comments, I'm going to add to this. Please can we get 1 more album from both of you? Your true fans have been waiting since after the Main Ingredient. This picture for some reason gives me hope."
Others were simply happy to see them in the same room: "THIS IS FIRE. GREAT TO SEE YALL STANDING SIDE BY SIDE AGAIN!! Super Salute. #ThePastisThePast Move forward in Unity."
Whether anything will come of this remains to be seen, but never say never.