The mother of William Ray Norwood Jr. and Brandy Norwood recently needed medical attention, according to a new report. Sonja Norwood is said to be recovering from the ordeal.
An article on TMZ claimed Sonja Norwood had an emergency situation. Apparently, she felt light-headed and experienced sudden rapid breathing after receiving an in-home IV treatment.
That reaction reportedly led Ray J and other family members to call an ambulance. Sonja Norwood went to the hospital to get checked out and medical officials apparently deemed she was "okay" following the scare.
Overnight, Brandy posted a photo with her younger brother, Ray J, on her Instagram Story. The award-winning songstress simply captioned the image, "Adore you @rayj." Hours earlier, Ray used his Instagram Story to promote his Raycon wireless audio brand.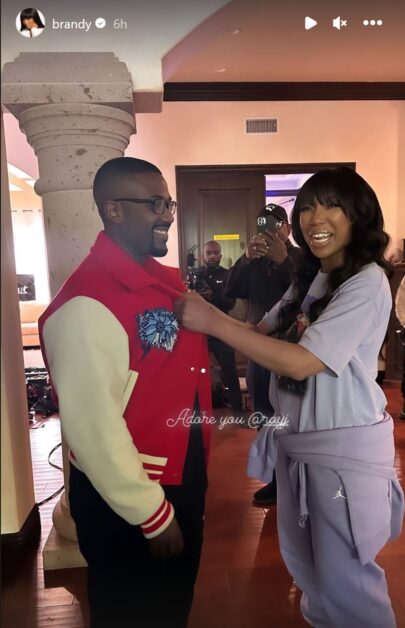 Ray J has had his own health concerns in the past. Two years ago, the musician/entrepreneur had to be hospitalized for pneumonia. At the time, he complained that none of his family members came to see him for the first week of his inpatient treatment.
Last year, Brandy also found herself in the hospital. She eventually informed her social media followers that doctors ordered her to get more rest due to dehydration and low amounts of nutrition. Some outlets claimed the "Have You Ever?" vocalist suffered a seizure.
In addition to being part of the entertainment world since the 1990s for their music, both Brandy and Ray J have appeared on several television programs. The Norwood family also starred in the Brandy & Ray J: A Family Business reality show.