We are still talking bout King Von. Von has been dead for quite some time now, but a documentary put him back on the forefront for a hot second. And then it was gone. "King Von: Rap's First Serial Killer" had the underground bubbling with volcanic lava. It was hot! It was so hot, it got taken down.
But how and why?
I do not know what happened, but it seems like King Von's family got involved. A man claiming to be the late rapper's cousin jumped into the chat and seemingly shut it down. U.K. film maker Trap Lore Ross dropped the doc to much fanfare online. On Twitter, he said he is trying to get it back on the Google-owned platform. "Video got taken down. Hopefully I can get it back soon, working with YouTube now but it's Easter weekend. Still on Patreon if you're desperate," he said. There are two sides.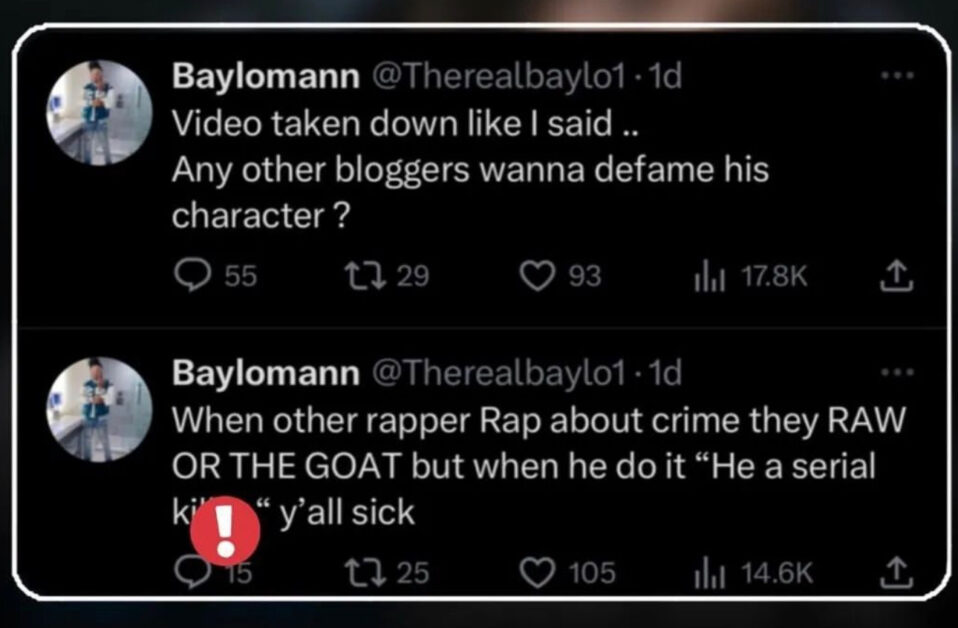 "Video taken down like I said…any other bloggers wanna defame his character?," Baylomann, who is purported King Von's cousin. "When other rapper Rap about crime they RAW OR THE GOAT but when he do it He a serial killer y'all sick."
So, why is there a big beef?
"King Von: Rap's First Serial Killer" was a documentary that pinned 10 murders on the O-Block rapper. We know that he was on the streets crazy, but he was never knocked for any of them. He bragged about it in his songs. Some of these allegedly happened in his hometown of Chicago. Ross says Von killed five people in 2012 alone.
Well…he was never arrested for killing anybody so I can understand how the family feels…BUT…
There has been a lot of talk.
King Yella said, "King Von Was The Devil, He Wasn't Human"
So, this is why people are creating 4-hour documentaries on him. Thoughts?