OK folks. It's clear Jada the Pinkett has become a topic of public scrutiny, with many considering her as a bit of a nuisance. This stems from her recent promo work of her upcoming book, Worthy, and various interviews.
She's spilled a lot of secrets and unearthed other personal matters, most related to her relationship with Will Smith but also her connection to 2Pac. The latest bombshell is her claim 2Pac proposed to her during his prison time at Rikers Island, the infamous New York City jail.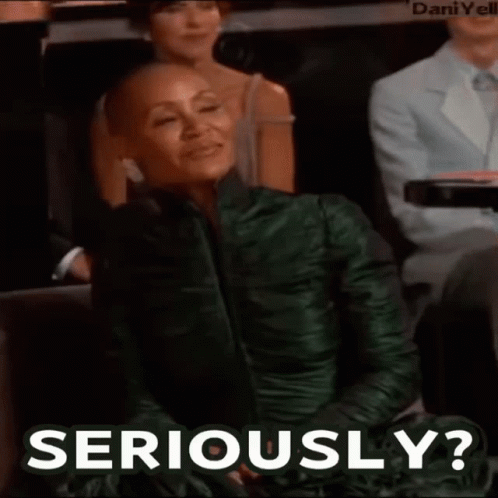 However, a certain lady has stepped forward to call Jada Pinkett Smith out, alleging that she's fabricating the whole story. The woman has meticulously pieced together a timeline, showing that Pinkett Smith's account simply doesn't add up. She presents a compelling argument and posted it on social media. It's being shared all over the place and now we are sharing it. Is she being truthful about 2Pac's proposal or is she weaving a web of lies?
In her passionate video, this woman maintains Jada Pinkett Smith isn't telling the truth. For instance, she points out 2Pac had already proposed to another lady, Keisha Morris, before his imprisonment, and they even got married. During 2Pac's brief stint at Riker's, Pinkett Smith was in the midst of transitioning to her relationship with Will Smith, who had recently separated from his wife. She quickly flew to Los Angeles to be with Smith and never spent a night in her new Maryland home. This begs the question: When did Jada Pinkett Smith find the time to visit 2Pac at Riker's and receive a marriage proposal?
Moreover, after 2Pac's release from prison, he got engaged Quincy Jones' daughter, Kidada Jones, and was tragically killed while in a relationship with her. Kidada was there for him in his final moments. Kesha and other significant women in 2Pac's life have maintained their privacy and not exploited his memory for attention. The person who seems to talk the most is Jada Pinkett Smith, making claims that don't hold up under scrutiny when it comes to verifying the timeline.
In the end, it's hard to ignore the passion behind this critique, particularly for those of us who grew up in the era of 2Pac. We all have vivid memories of his life and legacy, and it's disheartening to see Jada Pinkett Smith's alleged inconsistencies being put on display.
Check this out.