The City Of Philly.
The City Of Brotherly Love.
`
If you know Hip-Hop, you know Philly has some of the dopest rappers going back to the 80s — and 70s even. Well….well well. This is going to be a bit much.
I am not sure of the whole story but let's just start with an interview Talib Kweli did with Quest Love. As you know, QuestLove has worked with Jay-Z numerous times in the past, and those times were rather epic. The T#### even backed Jay-Z for his famous live album, which featured none other than future FOE Jaguar Wright. And it was all good! ALLEGEDLY!
Fast forward to this interview with his Brooklyn brother. Talib Kweli asked Questo an interesting question that lead into an answer that was very unexpected. It seemed like QuestLove had basically suggested that Black thought was a threat to Jay Z's Hip-Hop superiority. It's interesting to note that the pair never did a song together, even though The Roots worked with Jay-Z. So, it's logical that one of the greatest rappers of all times would work with another one of the greatest rappers of all time for something incredible. It has never happened to this day. Even now, Black Thought continues to rap at a top god level, but there's no chance that he and Jay-Z will do a song together. Why? Nobody really knows the answer to that but it has been inferred that there was some black balling going on.
Watch:
View this post on Instagram
Next up!
Gillie The Kid. Look at this video Gillie talking and then tell me what he suggesting.
View this post on Instagram
I have never thought that Jay-Z may have stalled Gillie's career, even though Gillie has said in the fairly recent that Jay-Z stole some of his slang, but that's about it. I didn't put too much in this…then I saw this:
View this post on Instagram
Last but not least there is Choke No Joke. Now if you know who Choke No Joke is, he's a former employee of Roc-A-Fella when they were at their pinnacle. He leaned towards working with Dame Dash more than Jay-Z, but he was definitely there. Now Choke No Joke has gone hard at Jay-Z and most of the surrounding planets in his orbit for quite a long time. He even said that Jay-Z blackballed Young Chris, the young rapper that was State Property adjacent. But he was in the Young Gunz. YO! The Roc had a lot of Philly love before Meek Mill! At any rate, Choke No Joke said he's no longer even talking about Jay anymore, because between Quest Love, Gillie , and some of the other allegations, he feels like he's validated. We'll see if that happens because he's always had a lot to say!!
I think Choke has a private account, but he's basking in the glory. LOL!!!
I am not sure what this means? I dunno. Jay-Z is still Jay-Z and all the others mentioned are still doing "them" aka being legendary.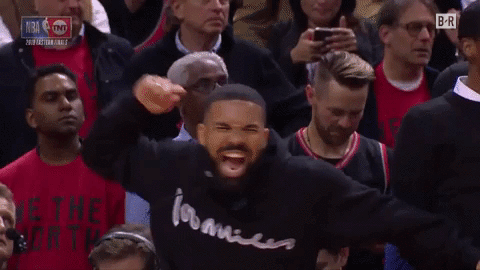 Here's our epic interview with Black and Sean C….