By the way, Meek Mill, and Rick Ross have been seen in the studio. It's looking like they are going to do some good music together. Meek has not hit in a minute! His "God Did" freestyle was incredible though. I am appreciative that these guys are working again. Now that Meek has struck it out on his own, he has a different world to look at.
There's no Roc Nation, there is no Jay-Z and I am sure there's a lot of favor that comes with being down with the winning team. On the other side, he did not have the most favorable financial terms either. So, that said, it is good the Ross is lending his name and voice to assist. That's dope.
Here's some video of that session.
Do you think Meek can rise back up to the top, like he was with Drake, Cole and Kendrick? I suppose time will tell, right?
There is another level to the friendship between Ross and Milly…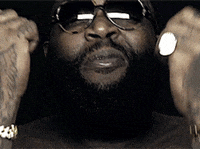 There's nothing like a good friend. And Rick Ross is epitome of a good friend! He bought his friend Meek Mill's House. He even paid cash for it! What's better than that? Meek's home was on the market for several years and was not selling in an Atlanta suburban. Rosay went and purchased it for $4.2 million cash! All those rich rappers down there and nobody else thought to buy it?
What is really cool is that Meek needed to sell it and get it off the market. That's a lot of money and you're not even living in it? That's a boss move! The other thing that I heard is true is that he paid about $2 million more than it was valued at. I wonder what Rick Ross plans to do with the location. You know he's good at flipping things. So he may turn around and use it as another location to shoot movies in. Or he may turn it into a farm and get all of the government tax breaks that a man could ever want. Or he may just find a festival and create it around this towering hulk of a home.