Why did Kid Cudi wear a dress on Saturday Night Live?
The Internet was in an uproar after rapper singer Kid Cudi decided to wear a dress on Saturday Night Live last night. The choice of wardrobe got more attention than the show, as people were not really watching it until they heard about Kid Cudi's decision to wear the sundress.
The maneuver came as a bit of a surprise to fans of Kid Cudi, who have never known that his fashion tastes could sway so far into the feminine. However, the big question is why?
There have been the normal allegations, typically coming from a place of conspiracy theory. Many of charge that the illuminati has continually attempted to undermine Black masculinity. Other forces say that in order to get to certain heights, a dress must be worn! Dave Chapelle notably shined a light on that back in the day, when he refused to do so. It does not seem to be the case.
Wearing a dress does seem to be the goto move to get attention, outreach, and maybe even favor from large swath of the population that is cool with that type of thing. But I digress! I am not here to judge Kid Cudi on what he wore last night. The big question is "Why?" Well, apparently Kid Cudi wanted to pay homage to a famous singer that we know and love, Kurt Cobain of the rock group Nirvana. Everybody loves Nirvana!
Kid Cudi just smells like Teen Spirit now!
Kid Cudi honours Kurt Cobain and Chris Farley just like that on SNL. pic.twitter.com/BGrs8oRIMB

— Eric Alper 🎧 (@ThatEricAlper) April 11, 2021
What most people probably have forgotten is that Kurt Cobain wore a dress in a specific moment during his career. For the remainder of his career, he wore pants. I am not quite sure why Kid Cudi chose to wear a dress in honor of Kurt Cobain, who was not known for wearing dresses. He was known for a particular style of music called grunge and he was known for wearing the commensurate wardrobe i.e. ripped jeans flannel shirts and other such clothing items. But you cut he chose to wear a dress.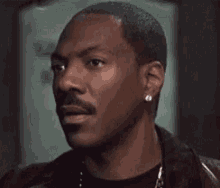 Like many things these days, it does raise an eyebrow. Is that the real reason? Certainly, we can't question what he says but we kind of can.
https://allhiphop.com/news/kid-cudi-snl-dress/