A court has ruled in favor of rapper and entrepreneur 50 Cent in a lawsuit against his former employee, Mitchell Green, and now the rapper is collecting.
The unscrupulous former director of Brand Management for 50 Cent's Sire Spirits had been secretly pocketing $2.2 million in kickbacks since 2018, but the scheme was exposed in 2020 after he was threatened with extortion.
Green was fired and taken to court by the rap star's company.
In October 2021, the court issued a final award of $6,194,293 in favor of Sire Spirits, including compensatory damages, pre-judgment interest, disgorged compensation and benefits, attorneys' fees and costs, and arbitrator compensation.
Green tried to have the award vacated, but the court denied his request in June 2022. In November 2022, the court awarded an additional $89,305.50 in attorneys' fees and costs to Sire Spirits.
Last week, the court ordered Green to pay $6,283,598.50 in compensatory damages, plus pre-and post-judgment interest.
If Green does not pay, 50 plans to seize his bank accounts, personal property, and any assets he might have to satisfy the massive judgment.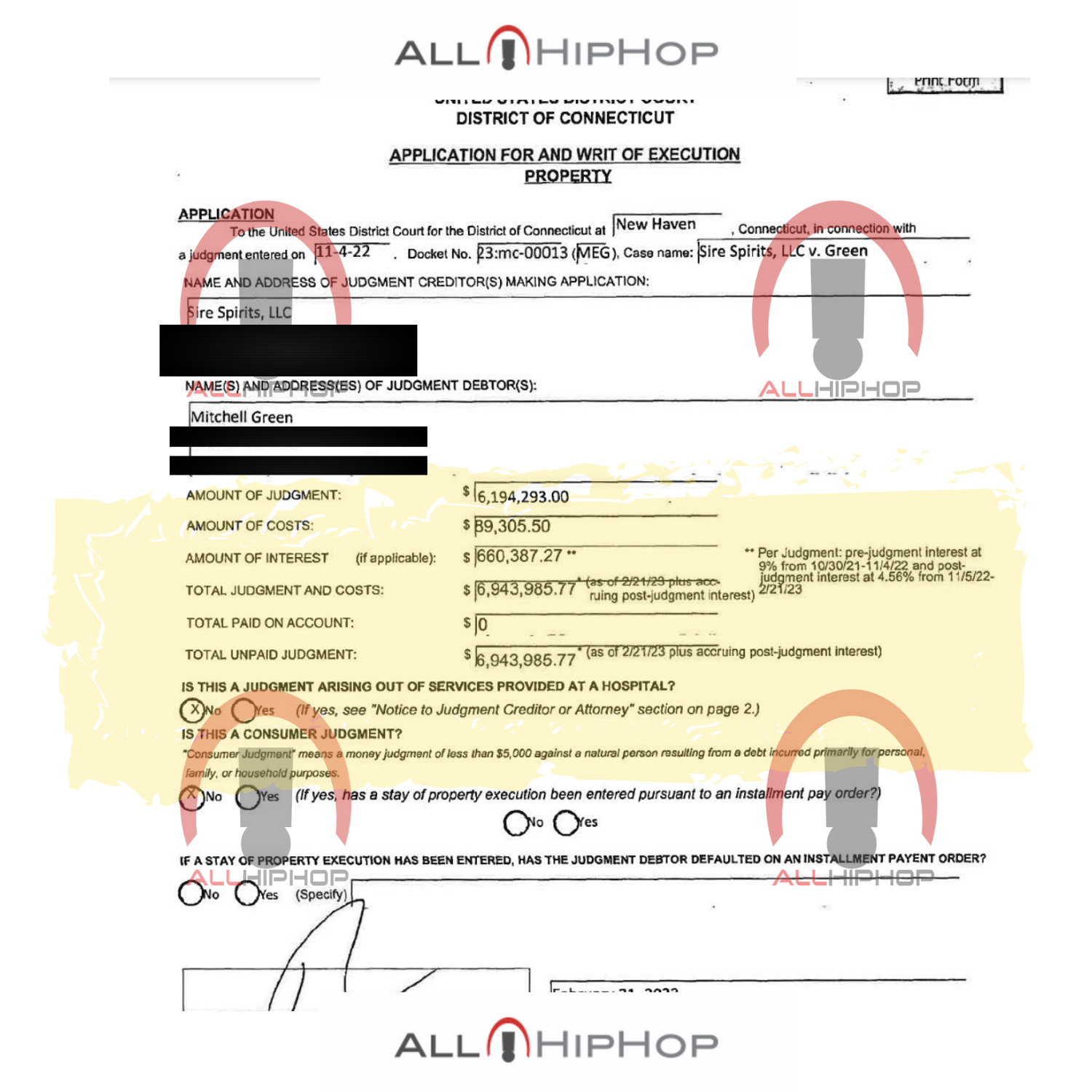 And 50 is not done just yet in making people pay for hatching the scheme.
According to a lawsuit reported by The New York Post, Michael Caruso, an employee of Beam Suntory, connected Mitchel Green with Sire Spirits and claimed he had a connection with the Taittinger champagne family, which turned out to be false.
Green then allegedly charged Sire bloated prices for their products and kept some extra cash, while Caruso and his wife invoiced Green for their cut.
Sire Spirits is suing the Carusos, Beam Suntory, and others for unspecified damages as well.
Despite the setback, 50 Cent's alcohol and champagne business thrives, with recent deals with NBA and MLB teams and successful events like his annual Tycoon Weekend.
Just last week, a bottle of 50 Cent's Le Chemin du Roi Brut Champagne sold for $325,000 at a Houston Rodeo auction