Chris Brown is banking on there being some pretty big Breezy fans on the island of Jamaica.
According to a recent announcement, the "Loyal" chart-topper will be charging up to $1.5 million in Jamaican currency to see his August 27 performance at the National Stadium in Kingston.
After applying the conversation rate, the astronomical figure is reduced to another not-so-astronomical (but still out of this world) figure of $10,000.
Jamaica Loop News reports the tickets go on sale on Tuesday (July 18), less than a month before the show.
Ryan Burke—founder and CEO of The View Empire— is bringing the star to the big isle for the culmination of BZR Weekend, the Jamaican edition.
"First off, Chris Brown is super excited about the show," Burke said during a press conference. "One of the shows that he was really excited about was this show, which is why he said he'd love to be a part of the project."
Not all of the tickets are going to be so expensive.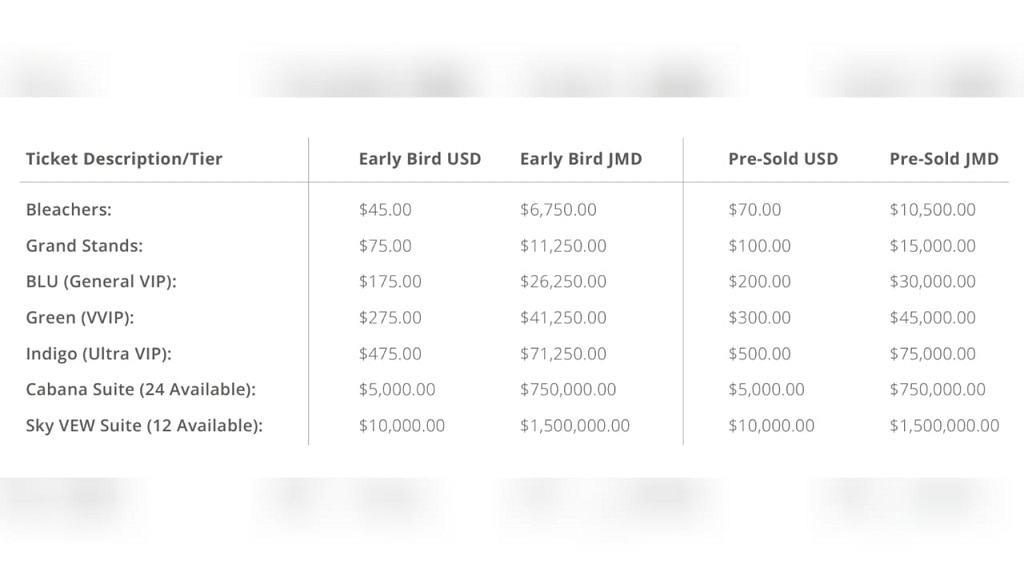 Early bird tickets will range from $45 (the U.S. rate) for seats in the bleachers to those aforementioned super expensive limited-edition Sky VEW Suites.
Brown, who continues to be one of the top performers in music despite dealing with personal challenges like a 2014 diagnosis with bipolar disorder and multiple civil multiple lawsuits, will be joined by Sean Kingston, Dexta Daps, Teejay and Ding Dong.
While it seems like a lot of money, one ticket for Beyoncé's Renaissance Tour was auctioned off at $50,000. Others fetched thousands of dollars.