The controversial "Satan Shoes" are being recalled. Lil Nas X and MSCHF's reimagined Nike Air Max 97s, which supposedly contained a drop of human blood, led to the Nike corporation suing for trademark infringement.
"We do not have a relationship with Little Nas X or MSCHF," read a statement from Nike in March. "Nike did not design or release these shoes and we do not endorse them."
According to reports, Nike settled its lawsuit against MSCHF. The New York-based art collective is removing the "Satan Shoes" from circulation by buying back the sneakers at their original retail price of $1,018.
"If any purchasers were confused, or if they otherwise want to return their shoes, they may do so for a full refund," stated Nike. "Purchasers who choose not to return their shoes and later encounter a product issue, defect or health concern should contact MSCHF, not Nike."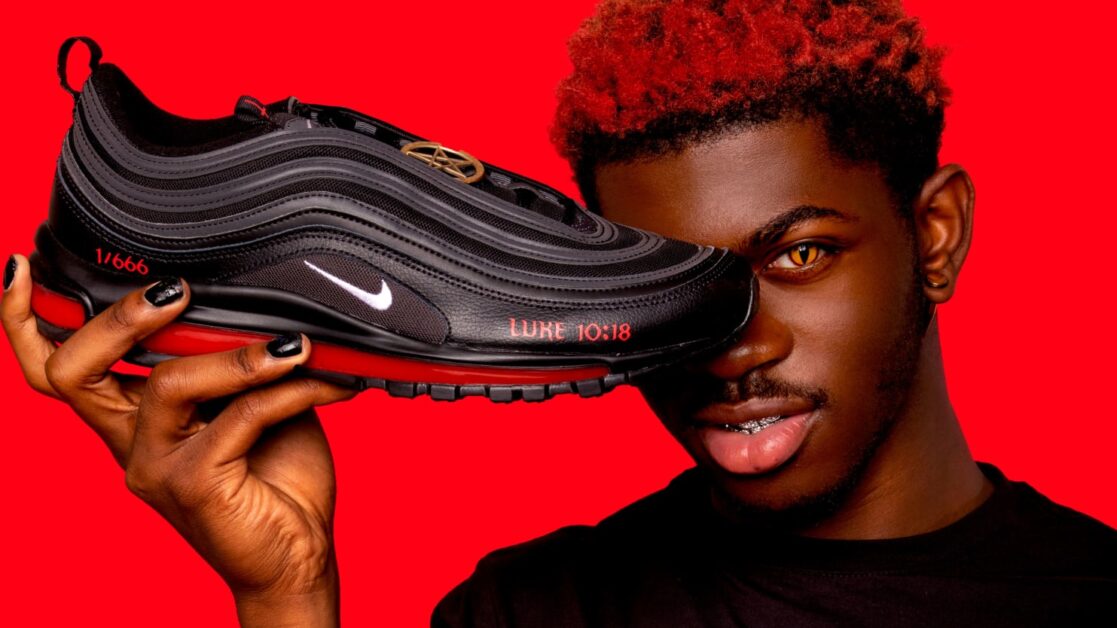 MSCHF's less-publicized "Jesus Shoes" from 2019 are being recalled as well. The group is supposedly keeping the 666th and final pair of the "Satan Shoes" which Lil Nas X had planned to give away to one of his fans.
"Sorry guys I'm legally not allowed to give the 666th pair away anymore because of the crying nerds on the internet," tweeted Lil Nas X on April 1 following Nike's lawsuit first making the news.
A few minutes later, LNX added, "I haven't been upset until today, I feel like it's f##### up they have so much power they can get shoes [canceled]. Freedom of expression gone out the window. But that's gonna change soon."
While Lil Nas X came out on the losing end of the legal battle with Nike, the rapper/singer did benefit from the overwhelming coverage of the "Satan Shoes." His "Montero (Call Me by Your Name)" single debuted at #1 on the Hot 100 chart as the Twitterverse and the mainstream media put a spotlight on the 22-year-old for several days.