It looks like Lil Nas X's effective trolling for attention has hit a wall called Nike. The sportswear giant temporarily blocked the Georgia-raised rhymer from selling his unauthorized "Satan" version of the Nike Air Max 97s.
A U.S. District Court in New York approved Nike's restraining order request against MSCHF. The New York-based art collective collaborated with Lil Nas for the controversial "Satan Shoes" which reportedly include drops of real human blood.
"Nike filed a trademark infringement and dilution complaint against MSCHF today related to the Satan Shoes," said the company in a statement. "We don't have any further details to share on pending legal matters. However, we can tell you we do not have a relationship with Lil Nas X or MSCHF."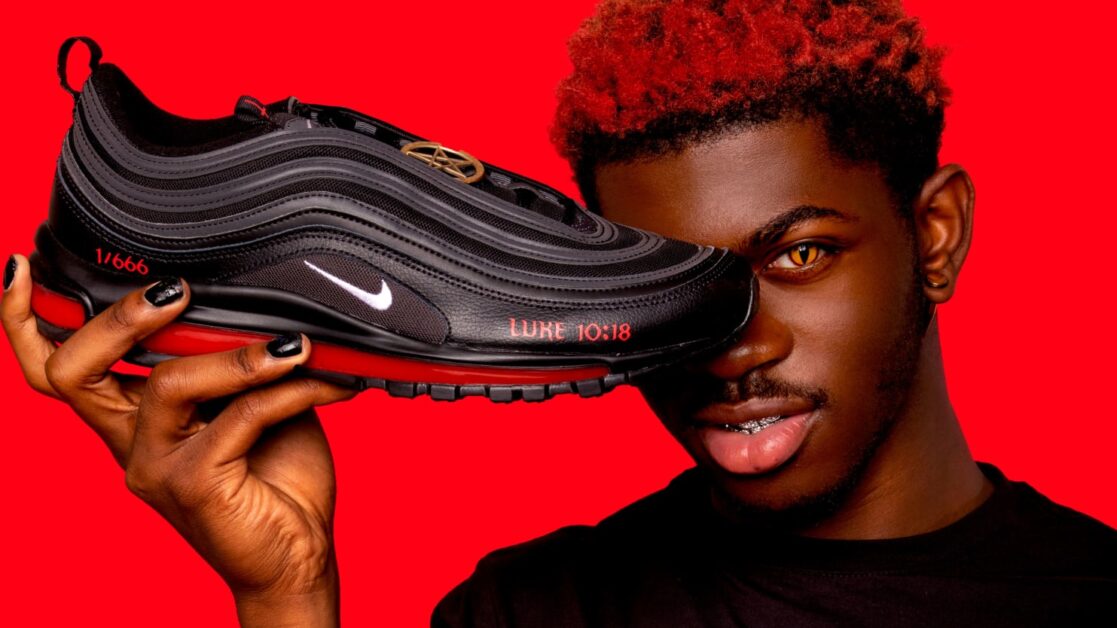 LNX is apparently dismayed about the recent turn of events. The "Montero (Call Me by Your Name)" musician vowed to give away a pair of his "Satan Shoes" to one of his Twitter followers, but he had to pull back from that promise.
"Sorry guys I'm legally not allowed to give the 666th pair away anymore because of the crying nerds on the internet," tweeted Lil Nas X on Thursday evening. He later added, "I haven't been upset until today, I feel like it's f##### up they have so much power they can get shoes [canceled]. Freedom of expression gone out the window. But that's gonna change soon."
Many conservative pundits, politicians, and preachers essentially called for Lil Nas X to be "canceled" over his use of satanic imagery in his music video and sneakers. At the same time, right-wing media outlets have been outraged over the so-called "cancel culture" that supposedly caused the removal of Pepé Le Pew from Space Jam: A New Legacy as well as Dr. Seuss Enterprises choosing to end the publication of books with racist and insensitive imagery.
sorry guys i'm legally not allowed to give the 666th pair away anymore because of the crying nerds on the internet https://t.co/URoj0kGnRq

— nope 🏹 (@LilNasX) April 1, 2021
i haven't been upset until today, i feel like it's f##### up they have so much power they can get shoes cancelled. freedom of expression gone out the window. but that's gonna change soon.

— nope 🏹 (@LilNasX) April 1, 2021