Georgia-bred recording artist Playboi Carti will hit the road this fall. The "Antagonist Tour" heads across North America and Europe beginning in two months.
This will be Playboi Carti's first headlining tour since the "King Vamp Tour" in 2021. Ken Carson, Destroy Lonely, and Homixide Gang join the 26-year-old rapper as "Antagonist Tour" openers.
Carti kicks off his upcoming trek in Denver, Colorado's Ball Arena on September 6. He will then travel to other cities such as Las Vegas, Los Angeles, Houston, Chicago, Detroit, Philadelphia, New York, and DC.
The "Antagonist Tour" ends its North American leg in Playboi Carti's hometown of Atlanta on October 20. Carti then journeys overseas for dates in the United Kingdom, Germany, France, and other European nations.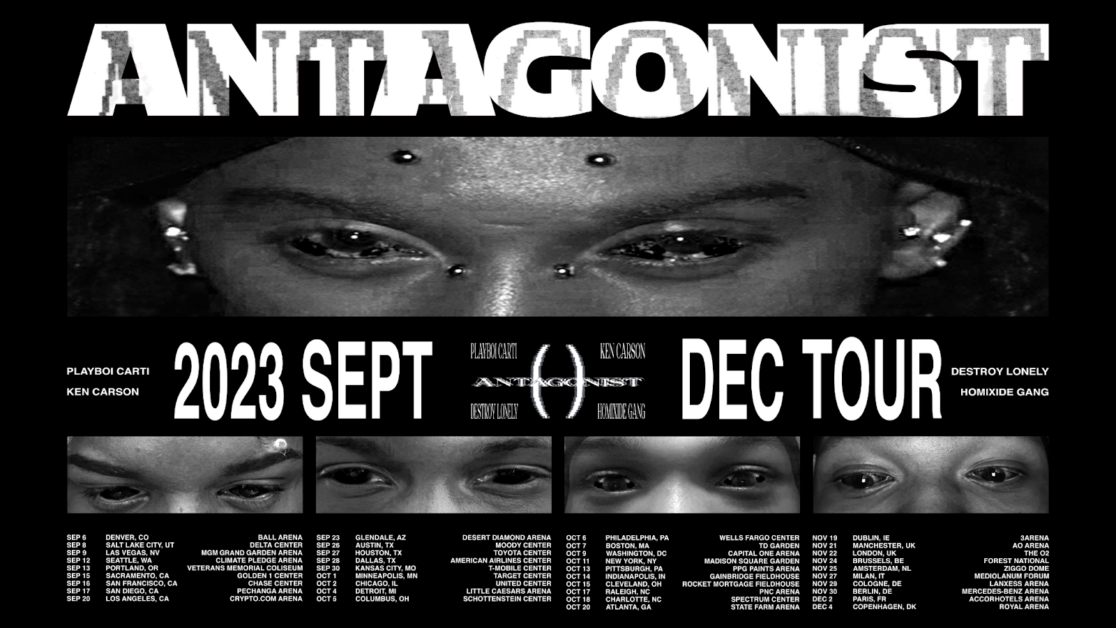 A new album from Playboi Carti is expected to drop later this year. 2020's Whole Lotta Red studio LP debuted atop America's Billboard 200 chart with 100,000 first-week units and 126 million streams.
Before that, Carti released Die Lit in 2018. The Recording Industry Association of America certified both Die Lit and Whole Lotta Red as Gold. His 2017 self-titled mixtape earned a Platinum plaque from the RIAA.
On July 21, Playboi Carti will close out the Sunday night edition of the Rolling Loud Miami festival. The "Magnolia" hitmaker joins Travis Scott and A$AP Rocky as headliners for the three-day weekend extravaganza taking place at the Hard Rock Stadium.