Harlem rapper Azealia Banks is not letting her recent trip to the Land Down Under in December 2022 just kangaroo hop out of her mind.
After believing she was treated unfairly by promoters in Australia, the "212" recording artist is gearing up to file a lawsuit, blasting the talent agents, Bizarro and Point Productions, for not paying her for parts of the tour.
Banks called the men's business dealings a bunch of 'scams.'
The promoters took issue because Banks did not perform all of the dates.
Two planned shows, one in Melbourne and the other in Sydney, were postponed because of her "visa issues."
AllHipHop.com reported about the other show in Brisbane being canceled. This particular show caused a national uproar as Australians believed she was being a diva and trashing their country.
In December she said on social media, "The entire run was a set-up scam between Bizarro and Point Blank Productions. Both promoters got paid off of my hard work and are now trying to cite all these stupid things as reasons not to pay me a dime."
The artist has been soliciting representation on social media. She posted in her Instagram Stories on Tuesday, April 25, "Looking for a very very powerful lawyer in OZ to take care of that situation in December."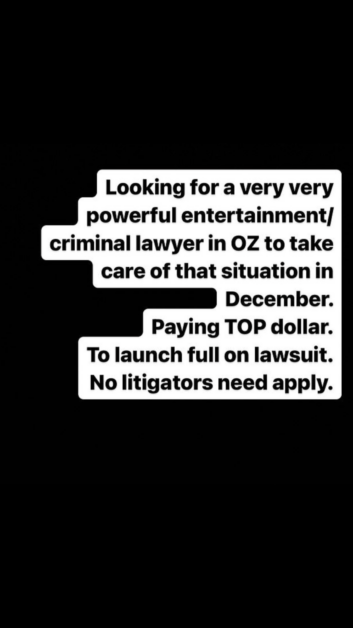 Adding, "Paying TOP dollar. To launch a full-on lawsuit. No litigators need apply."
No word on if she has secured anyone to represent her yet.