2020. Without question, one of the most difficult, polarizing, and remarkable years ever. We endured everything from unconscionable acts of racism/abuses of authority to a sweeping, intercontinental pandemic and broad shifts in power. However, on the Hip-Hop front, things moved a bit differently. We didn't have the tours or the promotion that we would typically associate with such a monumental year in Hip-Hop, but we made due. We managed to thrive despite taking heavy losses. We had lives, we had posts, we had award shows, we had social media and we had numerous ways to ingest this thing of ours like AllHipHop. But it was the music that kept us going. This was an exceptional year for music if you were properly tapped in and the artists reflect the times more than ever.
Here is "AllHipHop's Top 100 Hip-Hop Albums Of 2020 – From Old School To Now School."
By Chuck "Jigsaw" Creekmur, Dally Wis, illseed, Houston Williams, and a few friends.
It has been a long time coming for Royce Da 5'9″ as one of the relics of the early 2000s that has not lost enthusiasm, skills, or a step as he has reached a zenith in 2020. With a Grammy nod as a co-sign, The Allegory delivers in a major way. Not only are the bars superior, but the songs are also too. From a content perspective, the album is extremely dense. Even running down the content won't do it any justice, to be honest. You just have to listen – over and over. Nickle got a little help from friends like Eminem, KXNG Crooked, G Perico, Vince Staples, and others. When it was all said and done, the homie Royce entered the universally accepted and received G.O.A.T. conversation in 2020.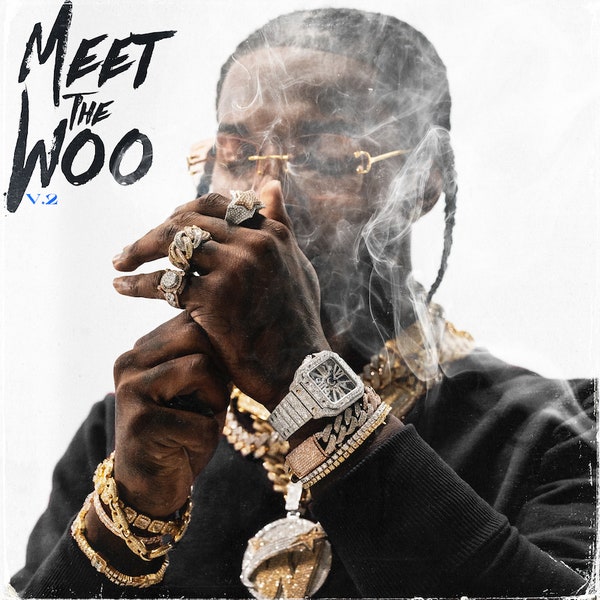 2020 had been a tough year for everybody, but before the pandemic truly hit stateside, Pop Smoke was shot dead – murdered coldly – in Los Angeles. Two weeks before his death, he released Meet The Woo 2 – where the trek to superstardom began. The Brooklyn, New Yorker liberally took cues from UK Drill, but managed to make it with his own vibe, and Meet The Woo 2 was the hustler's soundtrack. With its dystopian, rugged beats the album managed to make Pop Smoke a legend. A team of loving industry fam would also offer Pop's only posthumous album Shoot For The Stars, Aim For The Moon, which also solidified him as one with the Hip-Hop Universe.  
Mt. Marci
 – Roc Marciano 
Roc Marciano forged forward in 2020. Mt. Marci put a foundation under the foundation that the progressive veteran has been laying down for over a decade. A throwback of sorts, Marciano refined and defined his musical legacy on his own terms.  Mt. Marci is an album in the traditional sense – each song stands alone as a distinct, unique work of art.  It's a vibe, chopped samples, and braggadocious bars. It is just that simple.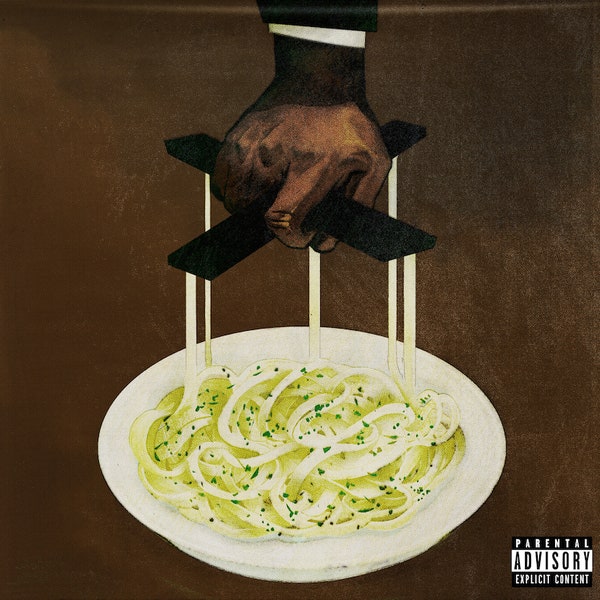 Freddie Gibbs has a right to be annoyingly arrogant. He waded through quite a bit of industry muck, to go on to universal critical acclaim. Sonically, Alfredo is the mouthpiece for Gibbs' cockiness and he backs up every word. And, with co-conspirator like The Alchemist, the pair concoct a recipe for Hip-Hop excellence. Mad carbs, yo! Gibbs gets the pleasure of changing cadences over some of the best beats and loops in the game. With a whole Grammy nomination, hardcore fans, voyeurs, and Johnnies-come-lately can all get on the same page: Freddie Gibbs' time has finally come.
The Price Of Tea In China – Boldy James
The Alchemist is definitely a powerful contender for producer of the year and his other masterwork is Boldy James's The Price Of Tea In China. 2020, a year of unprecedented change, Boldy boldly stakes his claim for album of the year. His detailed, yet understated urban sagas told in his distinct slow flow, monotone baritones are a perfect compliment to Al. Boldy, a Detroit native is able to weave these stories without glamourizing the results of street life. "My son think that I don't love him; he don't know his daddy thugging," Boldy spews. Minimalism is on the menu but never gets boring with comrades like Freddie Gibbs (who blasts through in double time) and Vince Staples (a flash of brilliance).
Descendants Of Cain – Ka
Ka's Descendants of Cain was a slow burn in 2020. A fitting way to flourish considering the Brooklyn-bred artist is also a fire chief in his legendary borough. Ka, like some of the aforementioned emcees, has a lower tone when he raps, but manages to evoke some of the most thought-provoking lyrics. With Biblical overtones, the Old Testament provides a structure for Descendants of Cain. There is much to be learned on this album, but it never feels forced or preachy. Thoughtful and insightful, Ka has given Hip-Hop what it needs, but how many are listening? The album starts with a central thought: "When age speaks, youth listens…sometimes." Word to Cain.
The man of the year, Lil Baby managed to do what very few could. He leveraged modern sensibilities with older schooled ethics. He did not conquer thought over-the-top antics or playing Hollywood. He relied on his unique, authentic sing-rap style fortified with straight soul. His infectious melodies coupled with addictive beats manifest perfectly on My Turn. Lil Baby serves the fans like a drug dealer than actually cares for the fiends. We never get the sense that he's too cocky for us, exuding a walk with "kings and peasants" common touch. My Turn is the year's biggest album of all genres and he was recently deemed "the most-watched artist." "Life Is Good" and "We Paid" were in the Top 3 of YouTube's Top Trending Music Videos for 2020. Not too long ago, Lil Baby seemed like a meteor passing through the sky, but somehow he managed to strike Earth like an extinction-level event.
Killer Mike and El-P somehow managed to survive every era of rap since they entered the game many moons ago. And like the dinosaurs that made it, they managed to stay dangerous as products of industry rigors. Now, on RTJ4, Mike and Jamie go even harder in their ongoing battle with the machine. The angst comes in the form of a jam session that attracts everyone from 2 Chainz to Josh Homme to  Greg Nice to Pharrell to Zack De La Rocha to Gangsta Boo to DJ Premier and even the legendary. In fact, nobody under the age of 40 appears on RTJ4. Crazy. Seems like Hip-Hop's odd couple are the crocodiles of rap, a pair of dinosaurs that continue to be deadly to just about anybody and anything.
Manger On McNichols –Boldy James & Sterling Toles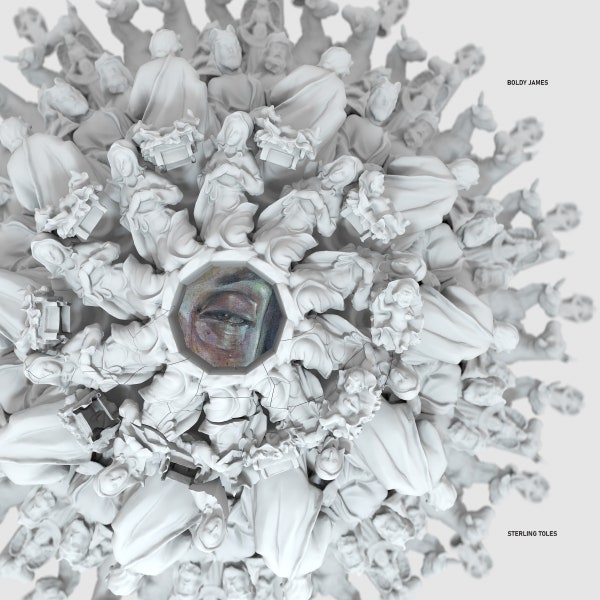 Boldy James and producer Sterling Toles gave rap and art fans one of the greatest treats of 2020. Manger On McNichols is an already classic opus that was the work that refused to die. Toles gathered verses recorded by Boldy between 2007 and 2010 then took years building around with them creatively. Layer after layer after layer, the classic began to take shape with horns, strings, samples, and synths using a slew of Detroit musicians. The result is the ultimate juxtaposition. Boldy's laid back, minimalist flow with a frenetic maelstrom surrounding the Detroit rhymester. As the first that ever recorded Boldy, Toles has seen the progression and maximizes the honesty presented. Although it took years to produce, Manger On McNichols is a work of art that took Boldy James over the top and placed Sterling Toles as a fixture on the Hip-Hop map.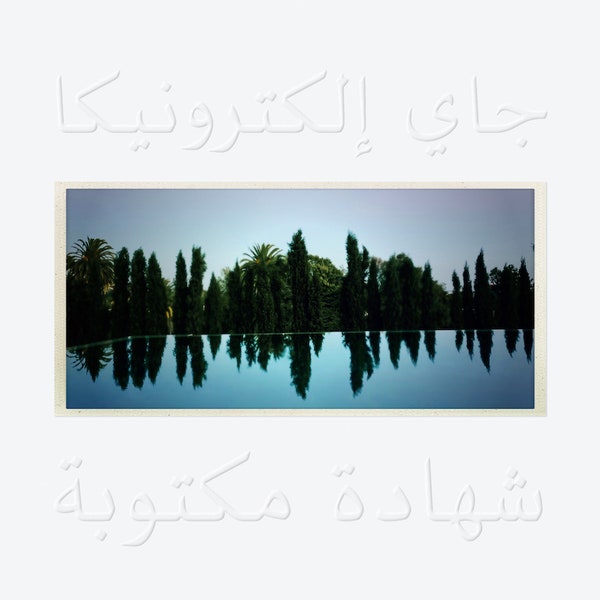 Jay Electronica did it. Not only did the rapper's debut album, A Written Testimony, come through at the same time as a historic, international pandemic, but he secured the Grammy nod as well. The rapper captured something that failed to resonate with his rap peers – less is more. The rapper, for whatever reason, maintained a low personal and professional profile. The music did all of the talking for him. No matter what happened and no matter what was rumored to have happened, Jay Electronica's legend only grew.  I did not hurt that Jay-Z came through in the clutch to co-star on the album as an emcee. Some debated that Jay-Z's presence consumed his counterpart, but only Jay Elec's aura could maintain such interest from a fickle audience. The New Orleans did it…greatness.
While The World Burns – SAiNt JHN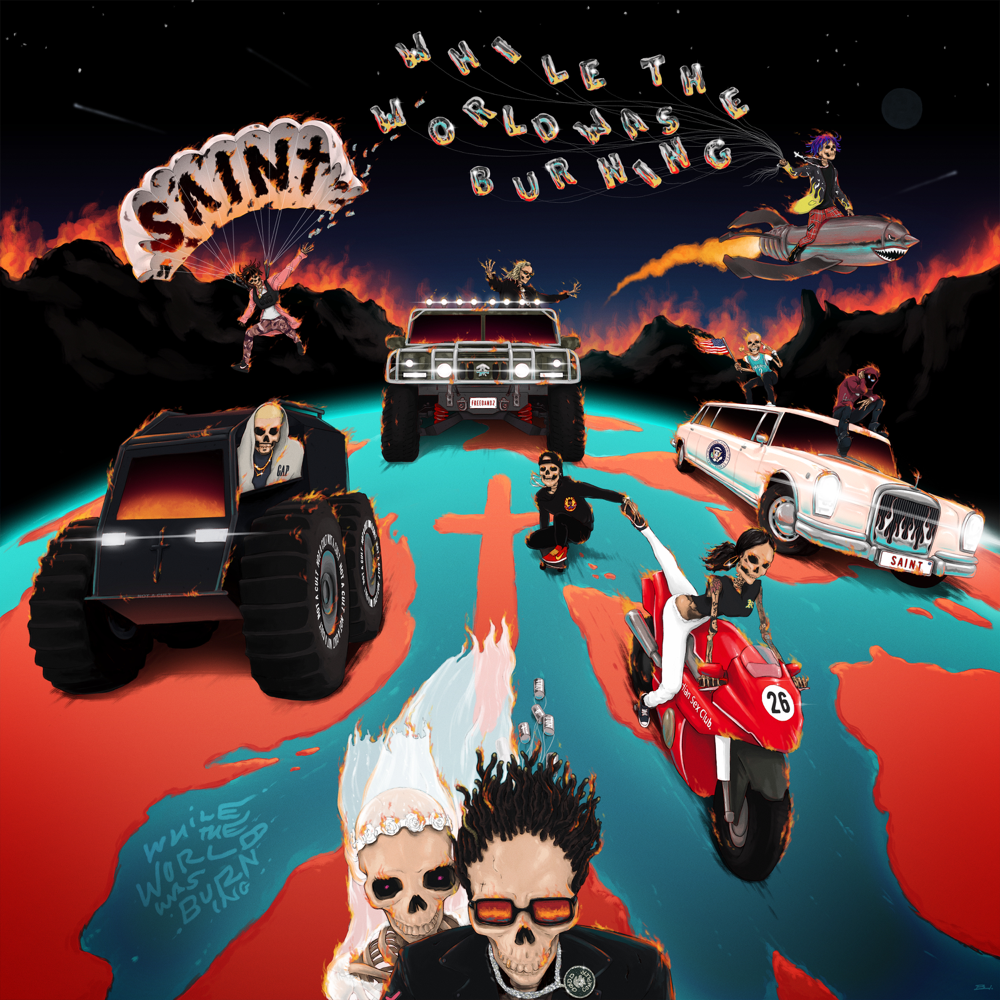 It felt like SAiNt JHN slipped right past Hip-Hop and went to the mainstream. The truth is, his 15 minutes of fame and acclaim have taken years to manifest in the American's main vein. For example, "Roses" took over three years to hit the Billboard Hot 100, after being recorded in 2016 and he's been a writer for the likes of Jidenna and Rihanna. But, after one remix came, then another remix, which attracted Future. The art stands even if many of the songs are reworked. It does hurt to have cameos from Beyoncé, Blue Ivy Carter, Meek Mill, and Lil Baby.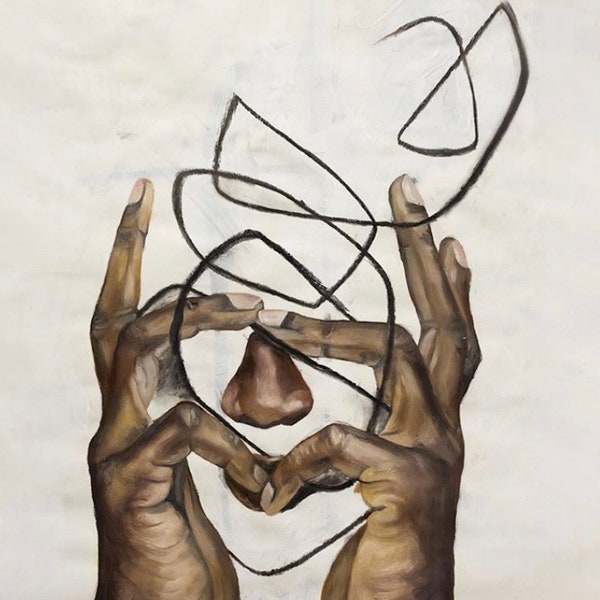 Black Thought refuses to succumb to the rigors of age and time that degrade in the finest rap artists. The Philly King has been peddling dope for almost 30 years through The Roots, but has expanded his own brand of hyper lyricism through the Streams of Thought series. The series puts Thought at the forefront of the G.O.A.T. conversation. On Streams of Thought 3, the legendary spitter teams up with another legend, producer Sean C. The results are a bar-heavy, conscious, and eccentric hodge-podge of sounds and thoughts. In an exclusive interview with AllHipHop, Black Thought was clear: he does this to super-serve his audience with their/our/his distinct intelligent form of Hip-Hop. The results are inspirational and forecast a most positive future for "your favorite rapper's favorite rapper," except now Tariq Trotter is just your favorite rapper. And Sean C is back where he needs to be as a producer that can craft bangers and rap joints with pop sensibilities.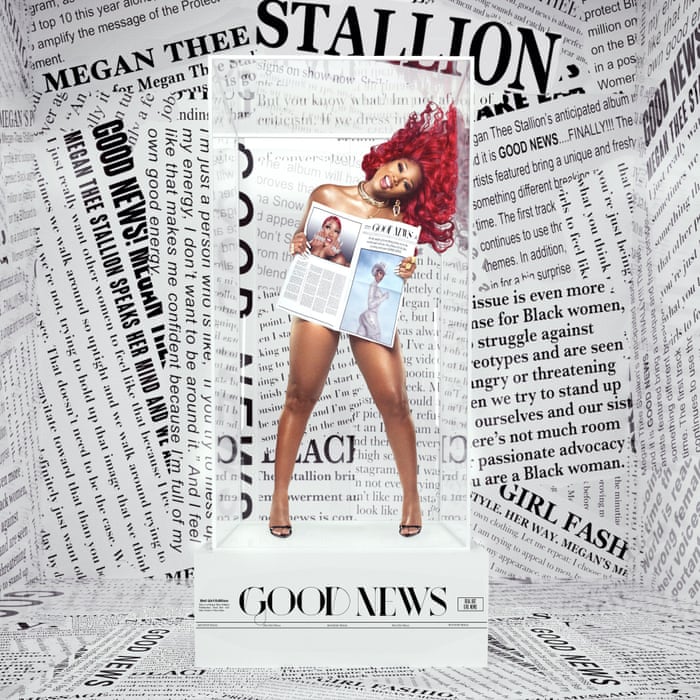 Megan Thee Stallion has been one of the most dominant forces in Hip-Hop in recent years. She not only dominated, but she managed to get attention in a world that only seemed to have eyes for Cardi B and Nicki Minaj. Her latest release and pseudo debut Good News could not have come at a better time for the Houston rap mistress. Her nemesis Tory Lanez gets bodied on "Shots Fired," a suitable introduction to the album. But, Megan doesn't stay there, chiding the man that allegedly shot her. She transcends on "Body," an anthem for the TikTok and Reels crowd. With a bevy of cohorts like City Girls, DaBaby, Lil Durk, 2 Chainz, Young Thug, and SZA, Good News was great news for those that want their rap raw, sexy, inappropriate, but totally sincere.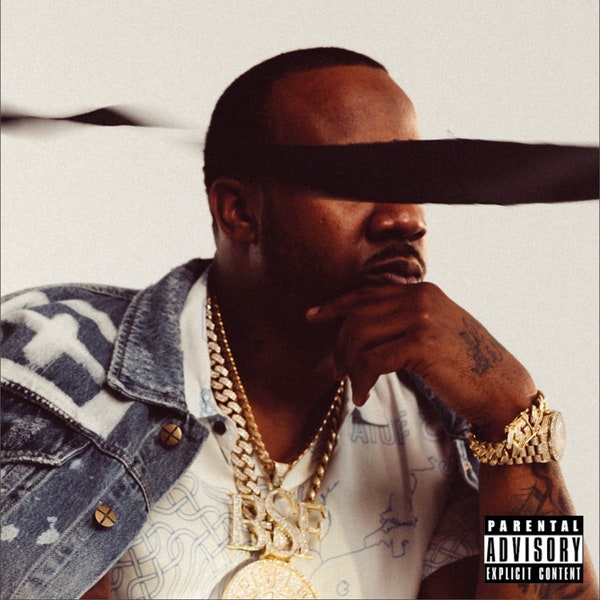 2020 represents the year Benny The Butcher went from underground sensation to star. The Griselda gangsta put up the biggest numbers of any other member of the crew with Burden of Proof. The album was less raw, presenting a refined sound compliments of production all-star Hit-Boy. Still, die-hard fans of The Plugs I Met and random bars will be more than pleased with this album. Hit-Boy's flawless, polished production is a welcomed departure from the grimy New York boom-bap the Buffalo pro is normally heard on. Growth is a wonderful thing, even if it means reaching the inevitable height of no return among the stars.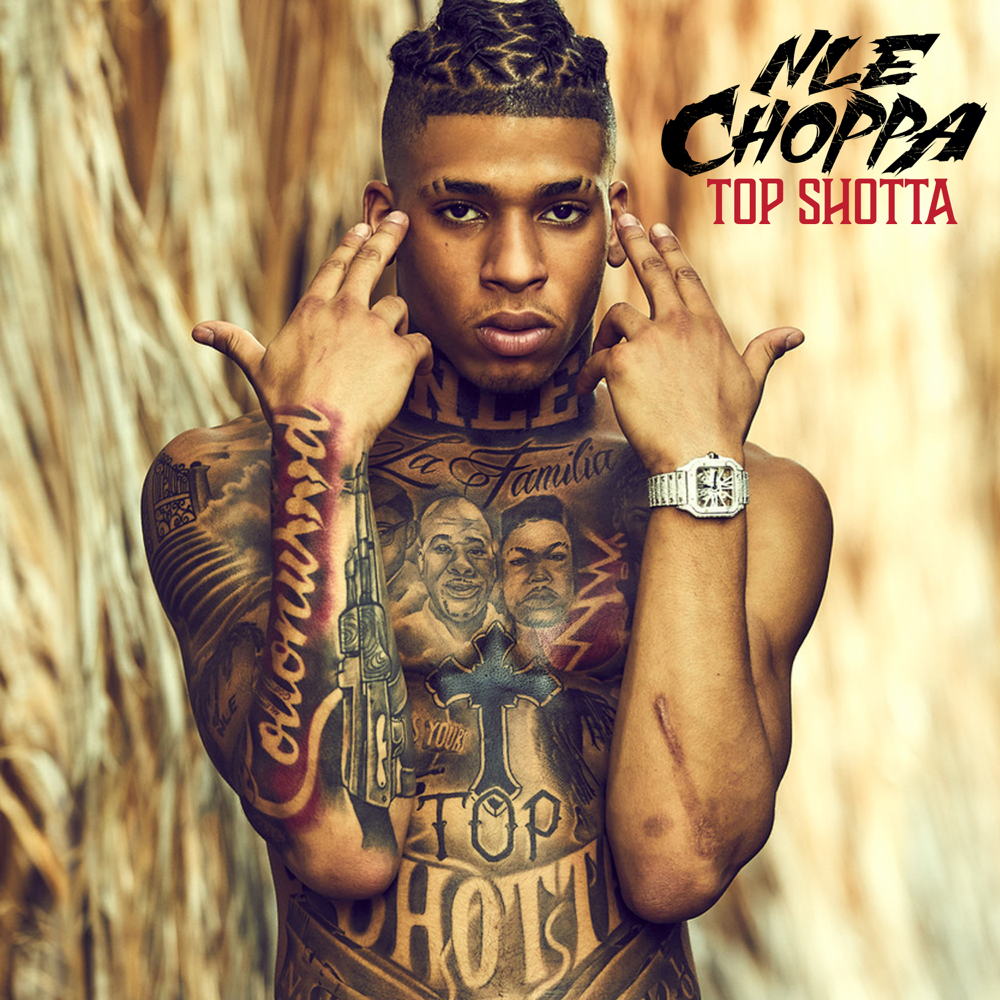 NLE Choppa isn't a newcomer but the masses (and some media) are just getting familiar.  2020 was his year and somehow, he managed to get enlightened on the way up. So, yes the Choppa is also an avid meditator, but Top Shotta represents the rapper at the age of 17. Mind you, he just turned 18. Top Shotta, Choppa's official debut, tells the tale of the Memphis, Tennessee rapper up until this point. While it stars slower than his mixtapes, Top Shotta ends fast. The second half of 'Top Shotta', though, is outstanding, demonstrating 17-year-old Choppa's miraculous maturity. You cannot help but feel "Made It Happen" and "Gamble With My Heart," which are celebratory and deeply reflective. "I done really seen tragedy / But I still made it happen," he said. Choppa pulls members of Hip-Hop's current talent pool like Lil Baby, Roddy Ricch, and Chief Keef to make the savage cipher complete.
The Sharecropper's Daughter – Sa-Roc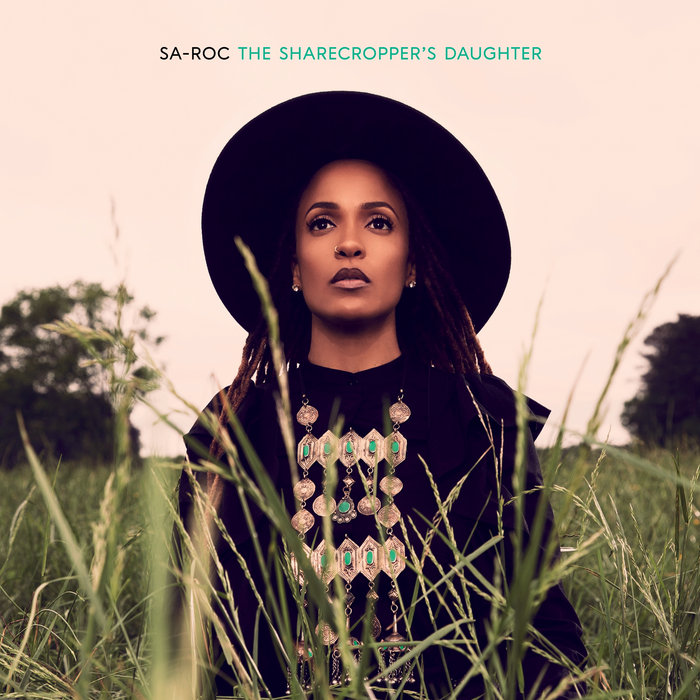 It has been a long time coming, but Sa-Roc finally broke through. The Sharecropper's Daughter, the D.C.-bred queen emcee's newest album, feels like her Illmatic. Styles P and Black Thought come through on the assist, but Sa-Roc is the only star on this one.  From boom to unforgettable bap, The Sharecropper's Daughter expands upon the much-welcomed renaissance of women in Hip-Hop. Do not get it confused, Sa-Roc is an emcee's emcee and gender is merely a point of reference. Her pen game is ridiculous.  Atlanta producer Sol Messiah produced the whole project save "Deliverance," which was crafted by Evidence.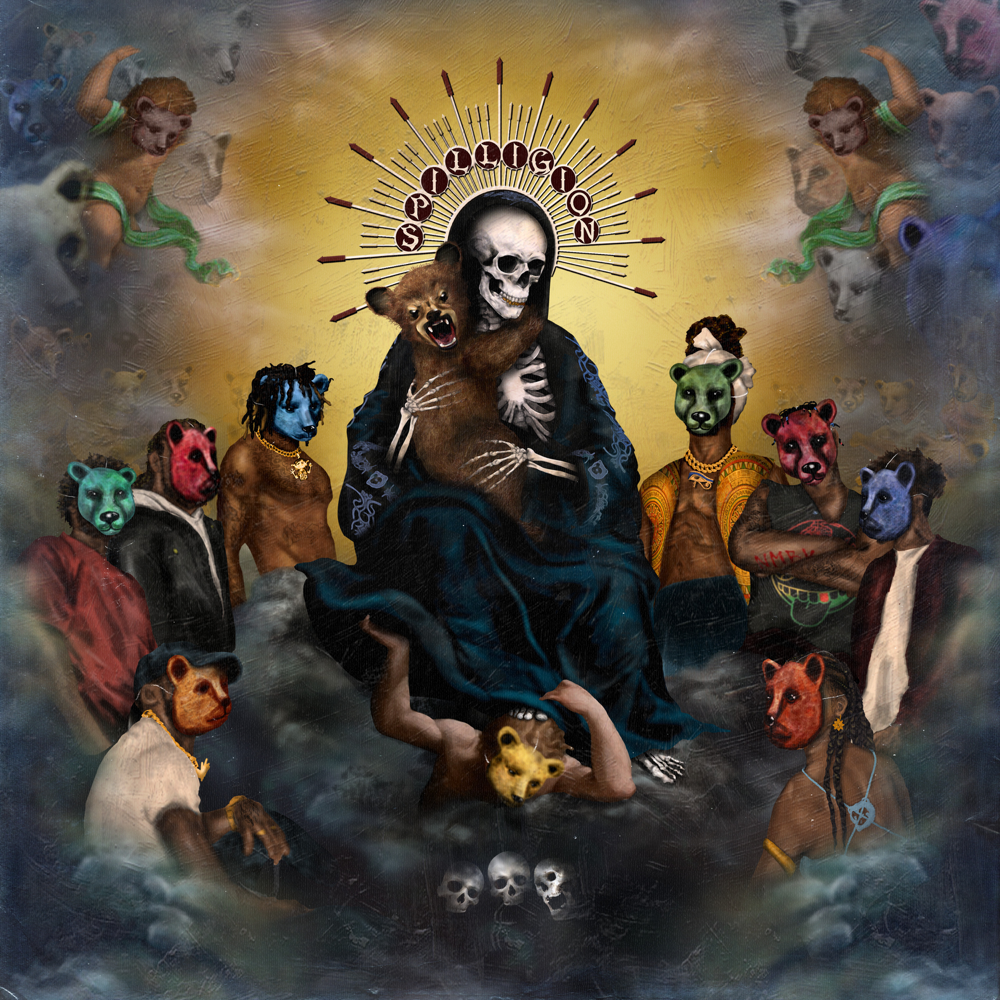 Spillage Village has arrived. The underground supergroup consists of a colorful eccentric consortium of characters like J.I.D., EarthGang, 6LACK, Jurdan Bryant, Hollywood JB, and others. The crew converged for  Spilligion, a sequel of sorts to 2016's Bears Like This Too Much. The audio aesthetic is decidedly underground but the multilayered approach to music guarantees the crew will catch fire once the masses catch a whiff of what they are cooking.
Unlocked – Denzel Curry & Kenny Beats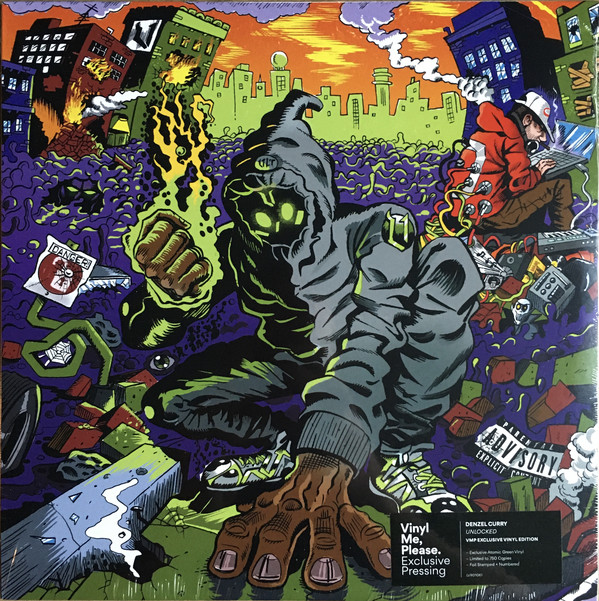 Denzel Curry knows the value of supply and demand and how less can be more. Pairing up with Kenny Beats on Unlocked, they present a key to consumer satisfaction. Unlocked is a short album, clocking in at a terse 17 minutes and 51 seconds. There is only one song over 3 minutes, which makes it prime for today's streaming era. Maybe the wasn't mean to be heard, as it sounds unfinished and leaked. Nevertheless, we are so glad it was released for its penchant for beats of the darker variety, intense themes and dense lyricism. Also, there is a subtle reference to Organized Konfusion's cover art to their seminal album Stress: The Extinction Agenda. Denzel and Kenny are in good company.
From King To A God – Conway The Machine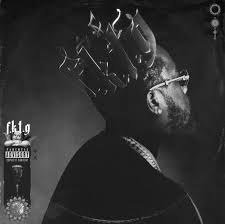 Griselda managed to keep climbing that mountain in 2020, producing their most polished work.  From King To A God, is Conway The Machine's best, most cohesive, album to date – in a commercial sense. Familiar voices Westside Gunn, Benny The Butcher, and Armani Caesar jump in to make the opus viable and Dej Loaf, El Camino, Flee Lord, Freddie Gibbs, Havoc, Lloyd Banks, and Method Man take From King To A God into classic status on behalf of The Machine. Also, there is the slew of legendary producers: Beat Butcha, Daringer, Alchemist, Signalflow Music, Erick Sermon, Havoc, Hit-Boy, Khrysis, Murda Beatz, Rockwilder, and DJ Premier. This has largely been promoted as a precursor to God Don't Make Mistakes, his Shady Records debut, but FKTAG stands on its own two feet.
King's Disease – Nas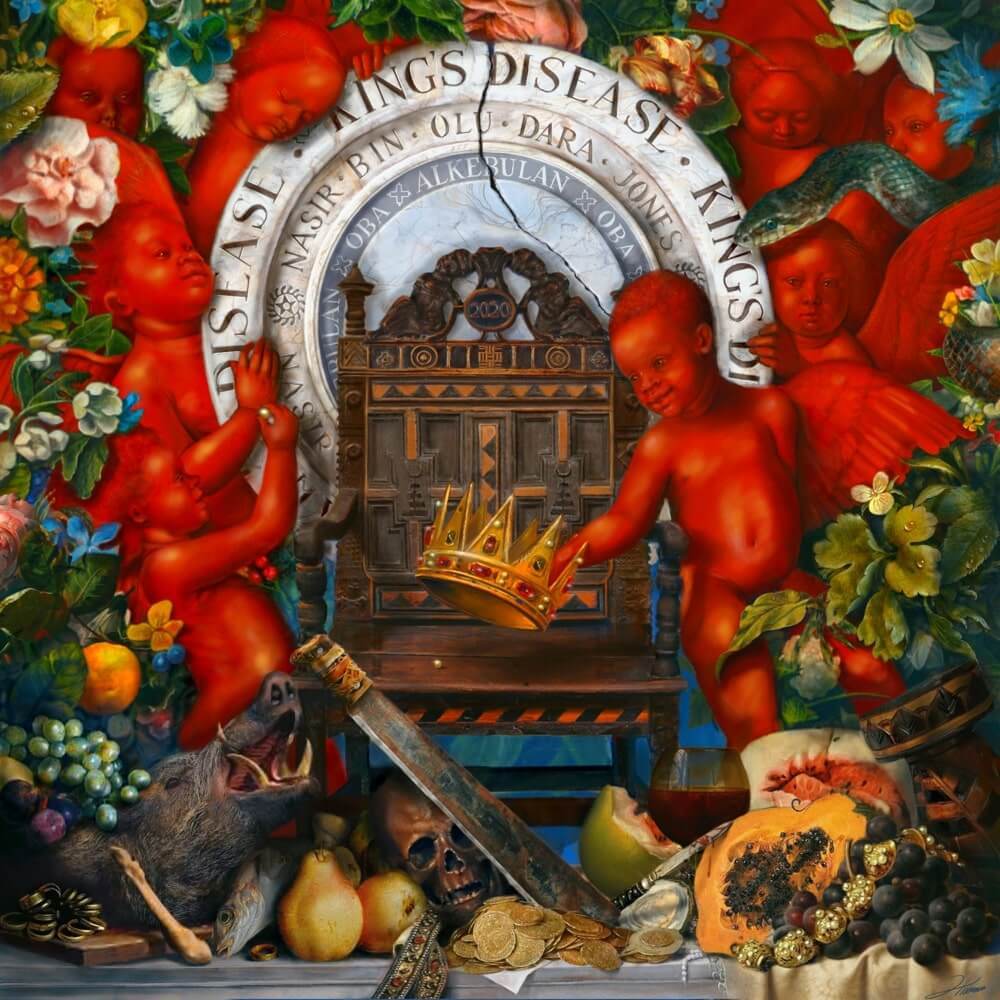 Masterfully, Nas proves – once again – his staying power. King's Disease, his 10th studio album, garnered the rap god critical reviews from both his core fans and new audiences. Much of the credit goes to producer Hit-Boy who takes the legend into a new chamber, which spans the 13-track playlist. As an elite, Nas does it effortlessly, melding old school sensibilities, knowledge & wisdom, and the slickness of a wily veteran bent on staying relevant. Thankfully, it is not only about hanging with the young bucks for Nas because the 30-foot jumper can put more points on the board if it goes through the hoop.
The GOAT – Polo G
Polo G came back like he was avenging his brother's death on THE GOAT. The Chi-Town rapper with a sing-song disposition made an album worth mentioning in of the album of the year conversation. Sophomore slump be damned, he raps with a level of maturity not often seen from his generation. But he transverse between love and the streets and the hurt associated with life in general. Last year's Die A Legend put him on the map, but this go-round, he navigated the streets like an Uber driver with Waze. Mustard, Mike Will Made-It, Murda Beatz, and others offer their production services to THE GOAT. There are no typical beats here, and the seriousness of the rhymes is supported by the addictive hooks. Polo G isn't going anywhere.
Safe Space Invader – Paris
Paris does not play. The revolutionary producer, emcee, and businessman emerged as one of the most important albums with Safe Space Invader. Paris slaps listeners upside the head with his self-produced funky beats and scathing raps. While folks were waiting for Kendrick to give them a soundtrack to march to, Paris provided an album to fight back to. Being the moral compass is not easy. Paris not only speaks truth to power, but he also speaks it to the powerless and the pseudo powers that be. Safe Space Invader may not have been in the highest rotation, but that does not mean it doesn't deserve to be on this list. That just means that the ills of racism continue to populate themselves within the rap music industry.
I look around and see n##### coonin', without a doubt
Huggin' pigs though they shoot us, and mow us down
Just g######## fools hopin', they gon' change
Cryin, tryin' to plead and show 'em, that we in pain
But anti-black backash, will be a blur
Back to hashtags and no compassion, for n##### murdered
Been true since the days of slavery, keep us scurred
And murk black adults and babies, it's the purge
Now let's see who wanna answer, I guess I'm canceled
Guess you want fancy dancers, instead of manhood
See black twitter twitchin', little b####
Remind Stockholm Syndrome n##### of how they lynch us
I'm pro black and it's clear, you n##### weird
I stand here completely fearless, 'cause I'm aware
Your only cap is that I'm racist, or outta touch
I don't believe in warm embraces of toxic love
Pray For Paris – Westside Gunn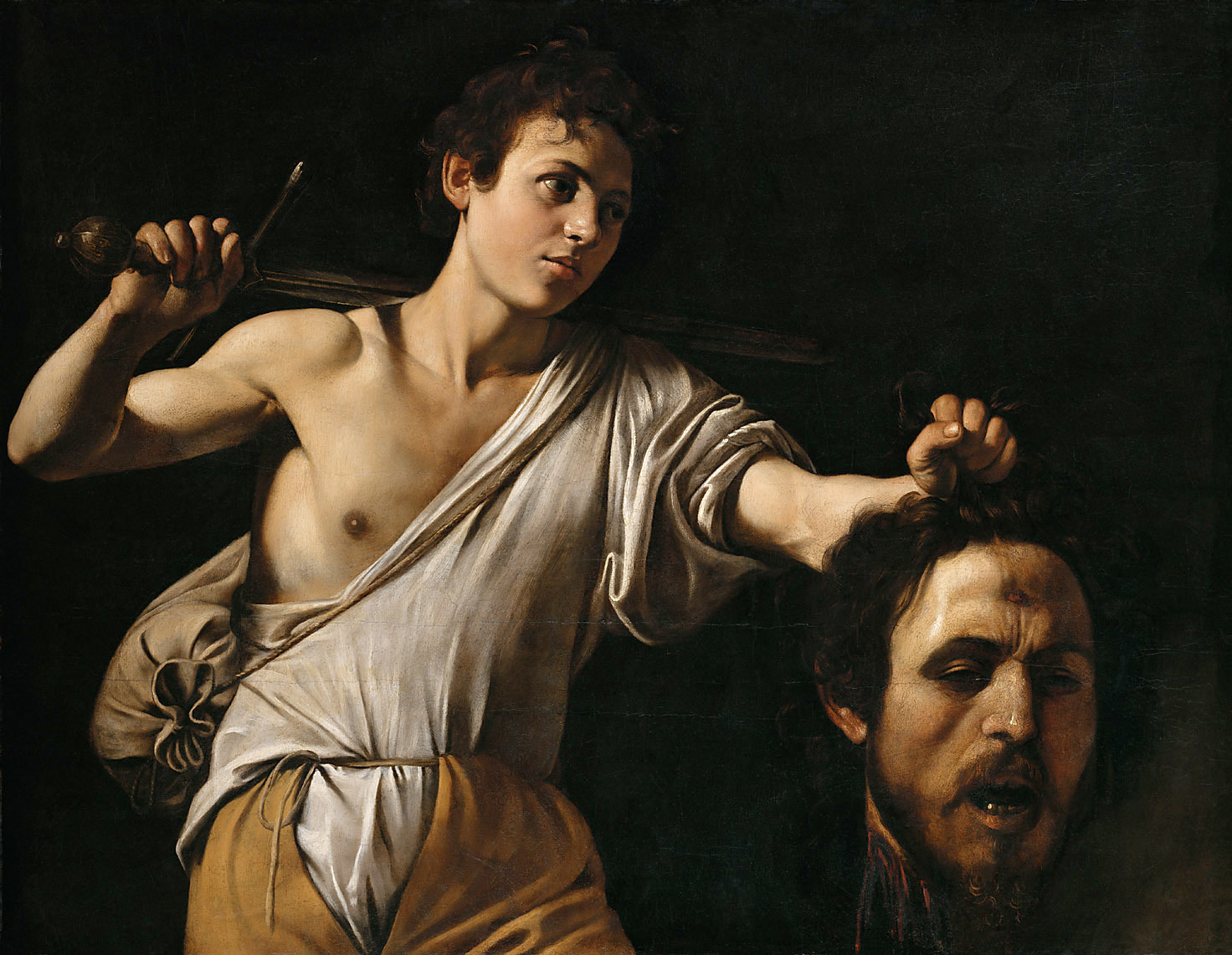 Griselda is a movement and the record label and brand's owner continues to craft classics that we will forever remember. Pray For Paris is such an album. Pray for Paris, like both Benny and Conway's 2020 efforts, is an effective expansion effort that works in a big way. So, this is Gunn's more commercially viable album, but that does not mean his voice had lost any of its potency. Pray offers cameos by Wale, Tyler The Creator, and the crew. This is the perfect introduction to the movement for somebody that has yet to be indoctrinated. Also, the LP set the table for Westside to leave a relationship with Eminem's Shady Records. And so…it is.
What You Gonna Do When the Grid Goes Down? – Public Enemy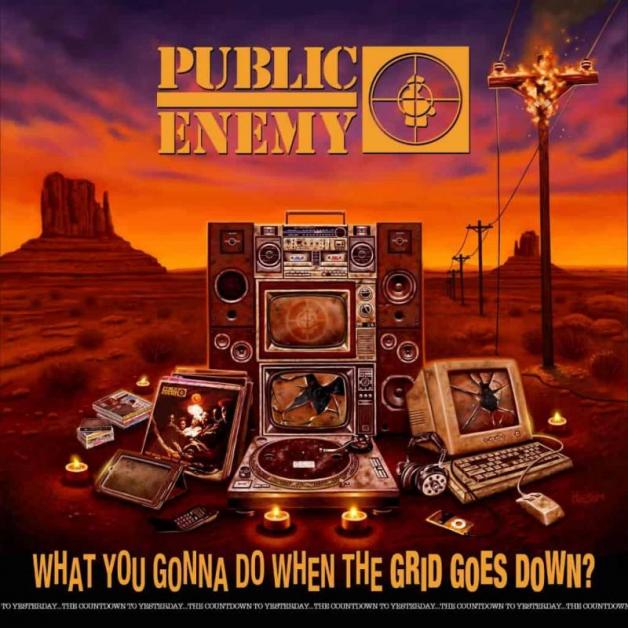 Hardcore Public Enemy fans rejoiced when the group made the big reveal of What You Gonna Do When the Grid Goes Down?, their most recent album. The album, a grand return to their original label Def Jam, was heralded by critics as the group's best in years. In fact, they also dropped the solid but overlooked Nothing Is Quick in the Desert in 2020. The iconic group, lead by Chuck D and Flavor Flav, managed to recover from a pseudo scandal surrounding a performance for Bernie Sanders. What You Gonna Do When the Grid Goes Down? proves once again that the old school has the ability to compete creatively, especially in a year like 2020 when wisdom is an asset. Chuck and Flav may have a harder time getting the youthful masses to fight the powers that be, but they certainly provide a career guideline to survive everything from pandemics to Father Time. Chuck D holds nothing back, and neither do Rapsody, George Clinton, Cypress Hill, Ice-T, Nas, or Black Thought.
Extinction Level Event 2: The Wrath of God – Busta Rhymes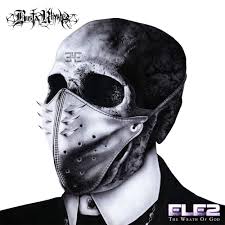 Busta Rhymes did it. He crafted his magnum opus in 2020, a sequel no less. Extinction Level Event 2: The Wrath of God hit like a meteorite, seemingly out of nowhere. After a couple of stalled singles, it seemed like the album would arrive DOA. Instead, had Busta spitting fire like never before. The album, a whopping 22-tracks, reestablishes the Dungeon Dragon as a formidable foe that did not give a damn that winter was coming. He blazed the place up.