"Thotiana" rhymer Blueface had to counter internet rumors claiming he dissed Cardi B and Offset's limited-time meal at McDonald's.
A video of Blueface eating food from McDonald's began circulating online. In the clip, the Los Angeles-born reality show star expresses disappointment about his order from the fast food restaurant.
"This is nasty as f###. Chicken and mayonnaise, I should've told them to put some cheese on that m###########. I was not thinking," said Blueface about the sandwich.
Some social media users assumed Blueface commented about McDonald's Cardi B & Offset items. He denied directing his food critique at the celebrity couple's date night-themed meal-for-two.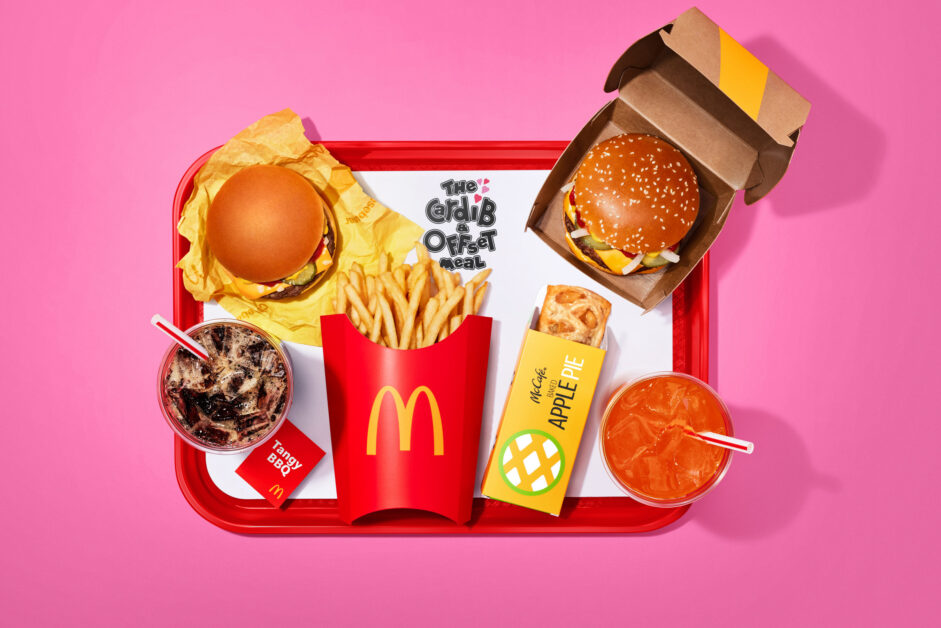 Cardi B Calls Out The Internet For Instigating
"That wasn't no Cardi [and] Offset meal. That was a regular [McChicken sandwich]. I forgot to put cheese on it [and BBQ] sauce," tweeted Blueface on Monday afternoon.
McDonald's Cardi B & Offset Meal does not include a McChicken. The combo comes with a cheeseburger, a Quarter Pounder with Cheese, a large Coke, a large Hi-C Orange Lavaburst, fries, and an apple pie.
Cardi B quote-tweeted the Famous Cryp mixtape creator and added, "The [internet] be instigating like hell. 😂😂." Blueface then retweeted Cardi's quote-tweet.
Previously, Blueface Credited Cardi B For Changing His Life
Blueface's Twitter clarification about his McDonald's frustration came one day after he praised Cardi B for helping to change his life. The two Hip Hop artists came together for the "Thotiana (Remix)" collaboration in 2019.
"When I got that Cardi feature, I never spoke with her prior to the studio session or recording of the music video. Everything was done from management to management to ensure professional business," tweeted Blueface.
He continued, "No money was exchanged for anything because it made [sense] for everyone, no leverage… That feature changed my life fasho, that's the only way we doing business in 2023."
In addition to Blueface addressing gossip about the Cardi B & Offset Meal, Offset also recently pushed back on reports about the McDonald's campaign. Set called cap on franchise owners complaining about the celebrity duo meal possibly hurting the company's family-friendly brand.