"Old Town Road" by Lil Nas X is now 14x-Platinum. On January 9, the Recording Industry Association of America announced the new certification for the chart-topping single featuring Billy Ray Cyrus.
The Georgia rapper's breakout song passed John Legend's "All Of Me," Luis Fonsi & Daddy Yankee's "Despacito," and The Chainsmokers' "Closer" on the all-time list of highest certified records. Each of those songs are currently certified 13x-Platinum.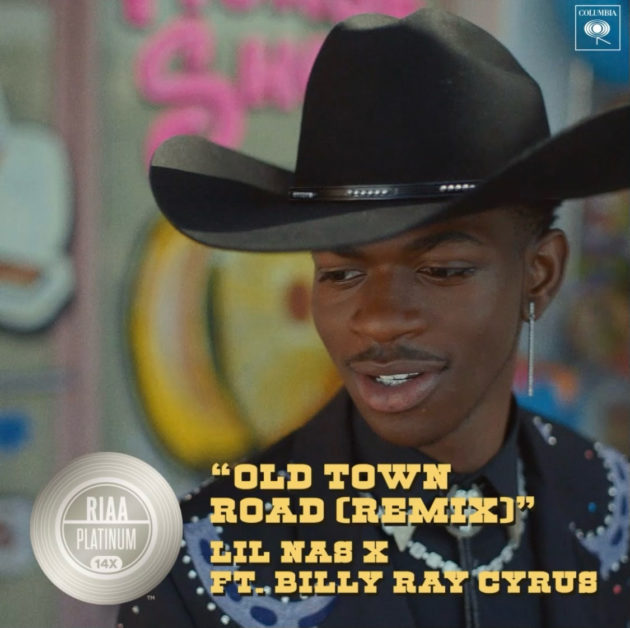 "Old Town Road" was first released in December 2018. Country star Billy Ray Cyrus hopped on the official remix which came out in April 2019. Both versions appeared on Lil Nas X's 7 EP.
Besides being the most certified single in RIAA history, "Old Town Road" also holds the record for most weeks at #1 on Billboard's Hot 100 chart. Lil Nas X's signature song remained atop the tally for 19 weeks.
"Old Town Road" won the man born Montero Lamar Hill two Grammy Awards for Best Music Video and Best Pop Duo/Group Performance. The Calmatic-directed visuals for the track have amassed more than 550 million views on YouTube.