Feeling bored or sluggish throughout your day? We've got you covered. 101jamz! Entertainment that'll change your whole day. Their on-air personalities are amazing and sure to help bring some genuine laughter into your day. WVAI 101.3 Jamz is the voice of Charlottesville and No. 1# for Hip-Hop and R&B radio station. They have original shows like the following:
Jo Iyce In the Morning Featuring Sherell Rowe
Smash City with DJ Almighty
The Midday Connection with Chey Parker
Block Party with Laila & Bri
The Chris Thomas Show
Though none of this would be possible without those behind the scenes. Jaquan Middleton aka "DJ Almighty" (PD), DJ Joi Iyce (Mixshow Coordinator), and Kawani "Que the plug" Belk (Marketing Director/Producer) has helped the team continuously strive further and be better. The entire management has for sure found top-quality content. 
Jo Iyce in the Morning with Sherrell Rowe
Co-host of the Radio One DC's "The Clean and Dirty Podcast" and "Hot in my city", you can catch DJ Jo Iyce spinning every week in the hottest DMV Nightclubs along with his mix-show on WKYS 93.9 every Friday. DJ Jo Iyce is a professional DJ, who has worked with some of the most well-known names like Future and brands in the music and entertainment industry. He continues to break new ground throughout his fascinating career, producing exceptional music and gaining more experience.
The Morning's show co-host Sherell Rowe, is a writer, singer, and dynamic arranger who has taken the steps towards securing her own place in the music industry. Sherell was born in Honolulu, Hawaii, and her father was in the Marines. She moved around a lot as a child because of his career, which allowed her to experience many different genres of music and culture. Sherell uses these as inspiration to encourage the creation of her music. 
You can hear her talent on her 2010 Dark Planet Record EP, Sherell Rowe. Which was labeled "Hand's down, one of the best projects of the 2010s." Labeled "Best Alternative Artist" in the 2011 DMV Award and has collaborated with numerous artists. Such as Wale, Raheem Devaughn, and Fattrel, to name a few. She and her long-time friend DJ Jo Iyce are currently teamed up and can be found on "Jo Iyce in the Morning with Sherrell Rowe" every week, from Monday through Friday, 6 – 10 am. Follow @joiyceworld and @sherellroweshow on Instagram. 
Block Party with Laila & Bri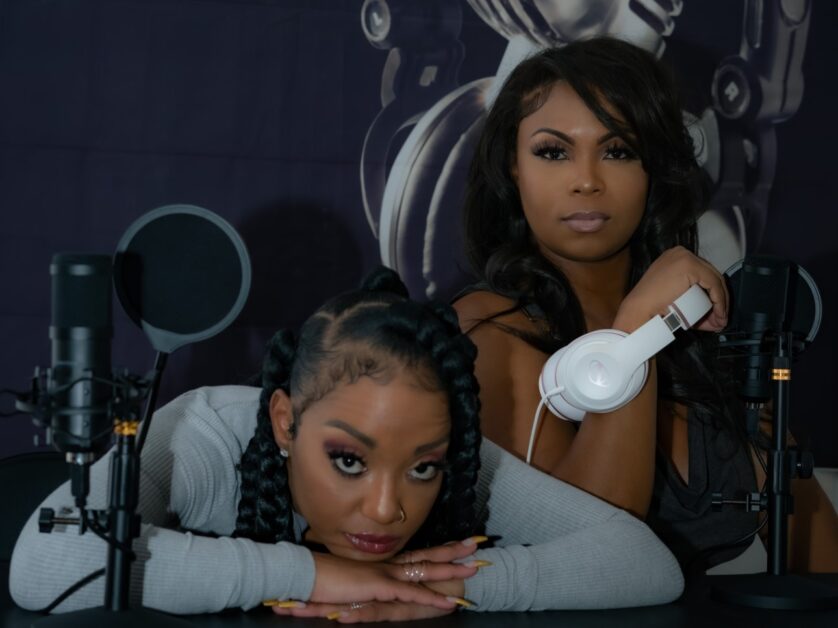 After being picked from thousands of applicants to be an on-air personality with the Steve Harvey Morning Show, Laila Lopez immediately found her place on the radio. At the end of the Steve Harvey Morning Show, Laila continued her career by moving to 107.9 – The Dirty Boys. 
Since then, Laila has worked across numerous high-end platforms, ranging from Sirius XM to TMZ. Before finding her home amongst the team of 101jamz. She now co-hosts "The Block Party with Laila and Bri!!" Once these two paired, the chemistry was effortless, and there has yet to be a dull moment.  
Laila's Co-Host, Bri Arier, is a native of Chicago. She originally found herself in the industry at the young age of 15! Playing a primary role in the girl group she was a part of, Bri adapted quickly and was able to discover her way around the industry. 
Attending College in her home state, Illinois, she pursued a degree in fashion merchandising and Business Marketing. This made her move to Atlanta in pursuit of a corporate career. Once in ATL, she landed a role in a YouTube short film, which reignited her love for the entertainment industry and led her to Hollywood.
Alone on the west coast, Bri bravely took on LA, landing a seat on the renowned podcast "IZM Radio." Unanimously selected by the podcast's die-hard fanbase, Bri joined the team. Though IZM was her first introduction to radio, she was the puzzle piece the team had been looking for. Offering real and relatable energy that hooks tuned in listeners.
Bri shot for the sky and never stopped igniting the spark. The IZM radio show led her to co-Host not only a longstanding show but also reality episodes about herself and a traveling business show that highlighted Black-Owned Businesses. Though she started alone in an unknown place, Bri has made one of the most aspired places to live, her home through perseverance and charisma. 
Be sure to follow Bri and Laila, @mslailalopez, @bri.arier, and never miss their show "Block Party with Laila and Bri from 3 pm-7 pm every Saturday." As I said before, it feels like they never miss a beat; they get the vibes just right. Are you ready for a Block Party?
The Midday Connection with Chey Parker
101Jamz doesn't stop there, though. Chey Parker is the midday personality on 101Jamz. She takes over the airways every weekday right after Jo Iyce, and Sherrell Rowe from 10 am – 3 pm. She can also be found on 93.3WKYS, where she is regularly on the air from Fridays to Sundays.
Parker is a media personality and entrepreneur who has also worked as a writer, editor, producer and on-air talent for over a decade. Originally from Hampton, Chey graduated magna c## laude from Howard University in 2013 with a Bachelor of Arts degree in Broadcast Journalism and Political Science. She has worked with several heavy-hitting media outlets, including C-SPAN, the British Broadcasting Company, Radio One, IHeartMedia, and PBS. In 2019, she was recognized on Vice's DMV Top 35 Under 25 list for her career achievements and industry contributions.  
But Chey isn't just all about media. She currently works as a lead communications specialist for Deloitte Services LP, one of the largest accounting and consulting firms globally, supporting strategic communications for the firm's high-priority business marketing initiatives. Chey is also the proud owner of Sacred n' Sophisticated Glamour, a luxury lifestyle and clothing brand set to relaunch in 2022. To stay updated on the Launch and Chey, follow her @iamcheyparker.
Smash City Radio with DJ Almighty 
Another awesome member of the 101Jamz fam is DJ Almighty. Born in Brownsville, Brooklyn, NY, and raised in the pink house projects, east Brooklyn. Until the late '90s, Almighty migrated to New Jersey for some time, then to Virginia in 1998, where his dreams came true.
"I come from a family that makes the noise in the streets," with music inspired by his father, Joseph "DJ Peter Jeter" Middleton, and his uncle Gerard "The Disco" jammers running the streets of Brooklyn. Legendary DJ Watkins introduced Almighty to the hip-hop industry, most notably the Fat Boy's Prince Markie D, Whodini, Salt n Pepa Jaz-o, and Fresh Gordon. He discovered Spinderella of Salt n Pepa, although not fairly credited for that.
Almighty managed to make it on his own after moving to Virginia and landing a spot on WNRN's The Boom Box 91.9 FM in Charlottesville, VA. This is where he now resides, owns, and operates this radio station, 101.3 Jamz. He also founded the soul of the Charlottesville urban festival with friends in the city. Follow him on Instagram, Twitter, Snapchat & Facebook @djalmighty.
THE MIX SHOWS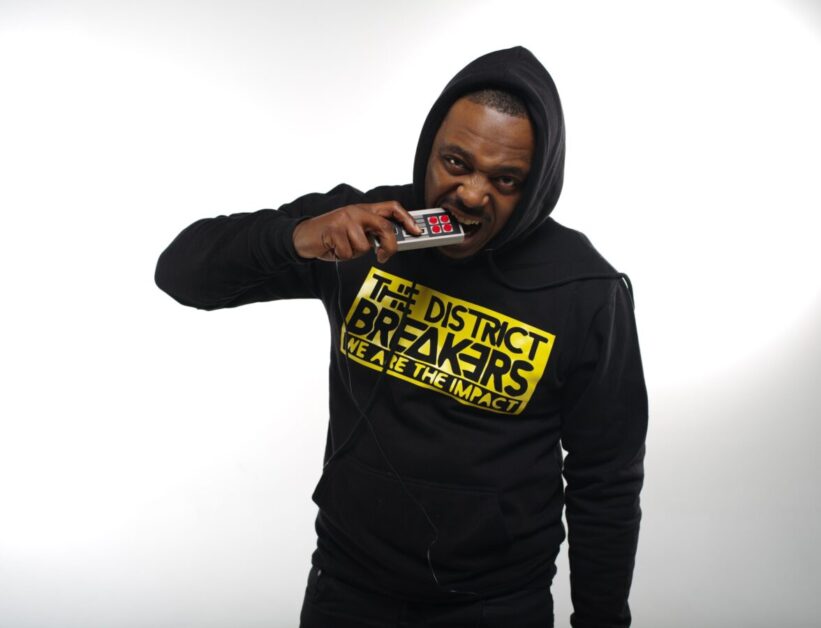 But what about the weekends? I can hear you saying. Don't worry, we are covered as DJ Radio Mix Show. DJ Ms. Carter, Coalition DJs, and DJ Jonny Kaine (@jonny.kaine) bring the heat every Saturday from 9 am – 5 pm, playing nonstop bops. The music is fresh and keeps the party bumping all through the weekend
The Chris Thomas Show
That's not all, a new show with Chris Thomas will be debuting this July 2022. I, for one, cannot wait until Saturday morning. Which is maybe the weirdest thing I've ever said. 
Where to Listen:
Broadcast radio (101.3 FM) in Charlottesville, VA, and Albemarle County
Reach Us:
Instagram: @101jamz
Twitter @101jamz
Website: 101Jamz.com
Office: (434) 466-2198
Submit music: music@101jamz.com
Other Websites: