The Hip-Hop community is mourning the death of DJ Grand Dragon KD, the first DJ for Philly rapper Steady B. His violent death comes as a shock to those who loved and cared about the Philadelphia legend, who was the first DJ to put "The Transformer" scratch on wax.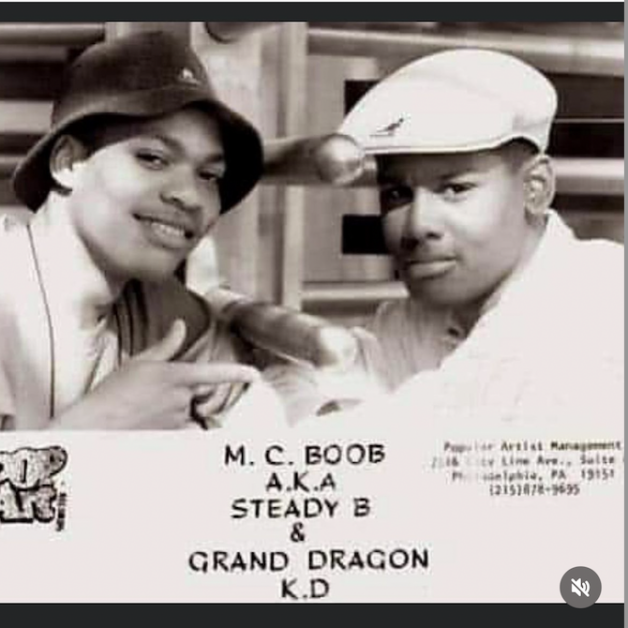 Sources say KD, whose real name is Gary Hutt, was deejaying at a family birthday party on the 500 block of North Vodges Street in West Philadelphia on Saturday (September 9).
According to FOX 29, who reported on the incident but didn't identify the entertainer as the victim, around 10:30 p.m. ET, an argument erupted and the 56-year-old turntablist was viciously stabbed. Police and paramedics arrived at the scene of the crime to find him bleeding. They rushed him to Penn Presbyterian Medical Center with the hope of saving his life but were unsuccessful.
Rev. Emanuel Parks, whose rap name was Mentally Gifted, took to Instagram to pay tribute to the Hilltop Hustler. He posted a picture of his former producing partner on Instagram writing, "This one hit different! Rest up To my manz and old DJ KD I'm at a loss for words."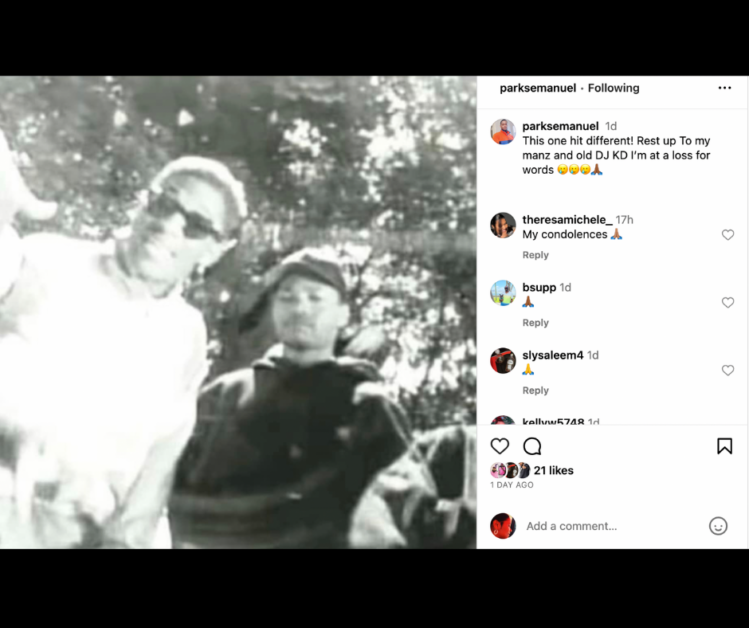 Steady B made a post from the SCI Phoenix prison in Pennsylvania, where he's currently serving time for a 1996 bank robbery. He later shared a message for the family: "First I want to send my condolences to the family and I'm praying for y'all about what happened. It's crazy because my wife told me about his passing yesterday.
"I really didn't know how I felt right then and there when she told me. I really had to think about it, like damn, that was my n##ga. The first thing that I thought about when she told me that he passed away was, the 'Bring the Beat Back' record. If y'all don't know, but me and KD made that record… together in 1986."
He said the two were sitting in his mom's living room on Redfield Street and working on his Roland 909 drum machine. KD had 1200s.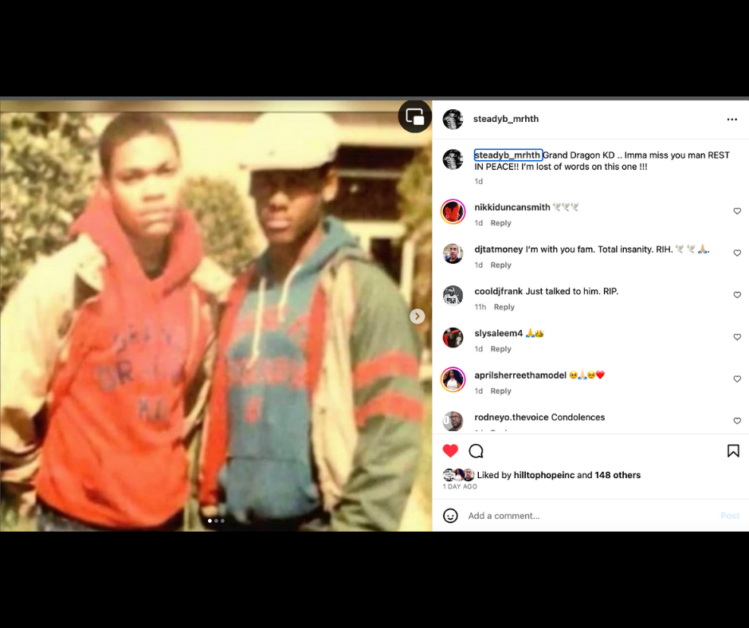 Steady B added, "It's crazy that I go from that in 1986 to none, especially the manner in which he died." Check out the classic track "Bring The Beat Back" below.