Check this out.
So help me out with this one guys. A 29-year-old transgender person placed first in a New York women's skateboarding competition. This person is a father of three, a military war veteran and was denied access to the Olympics because he had too much testosterone. These are the facts.
This person defeated a 13-year-old girl in this massive skateboard competition in New York City. Now, this individual is regarded as a trans woman. However, he has not undergone any surgery or anything that would suggest that he is actually a woman. I will admit, he does put on some sort of wig and make up, but he's simply doing hormone therapy. He did not go through the snip-snip. Even if he did do the surgery, does that remove the muscles or bone density? He defeated a bunch of young women to win this competition. I think that it is time for us to come to some sort of a reckoning with regard to this, because it just seems ridiculous.
First of all I have to admit it seems outrageous for a 13-year-old girl and a 29-year old male to be competing in any competition. But the other high competitors were aged 16, 10, 12 and lastly 28-years old (what they call a CIS gendered woman aka born a woman).
Ricci Tres, who do you think you are!!??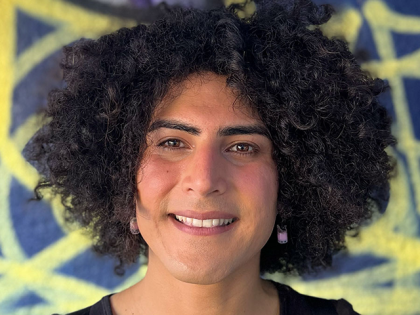 What do you think this is? You are going around essentially bullying young girls!
So, what do you guys think?
I think that there has to be some sort of uniform standard created for these types of people. This is not to discriminate against anyone that is trans, or to suggest that they should have no place in our society, much less competitive sports. However, it has to be mandated that somebody like Ricci Tres has a different category than a 13-year-old girl like Shiloh Catori. If you have a 29-year-old man essentially who has even gone through the rigors of the military and even the rigors of fatherhood (LOL) competing with someone so young, it just seems egregious. It may not sound politically correct to say this, but this dude is really a dude. At least cut your junk off!
Here's the big catch: he admits he's a DUDE.
"I know I'll never be a woman because women are miraculous. They have babies and create life and do all that awesome stuff," Tres said in an interview. "I'll never have that ability. But I feel like I'm a woman. I would have wished to be born one. So I'll try to fill that image as much as I can for myself."
Until recently, he even maintained a married life to a woman…. Dude is pulling a fast one on us all! A big troll!
Shiloh! You won!