Multiple news outlets are reporting that rapper NLE Choppa was arrested in Florida on burglary charges. Information online its relatively scant in the regular news, but not in the Internet chatter. The rumors are definitely talking, and numerous YouTube reporters are stating sources that say that he was arrested over the weekend.  Yesterday to be specific.
We haven't gotten a formal report that officiates this news. However it seems like the charge is presently saying he was allegedly in possession of a concealed firearm, possession of marijuana, and possession of Xanax. It certainly does not look good but I am hoping that it is all wrong.
NLE Choppa was one of my favorite young rappers and he seem to be moving in a completely different direction. He definitely showed enlightenment as well as maturity as he's aged. At the same time, he is still an 18-year-old kid and is prone to do some stupid stuff. Just like kids! But his mug shot looks pretty clean he smiling and he is probably out already on bond.
Here's Johnny!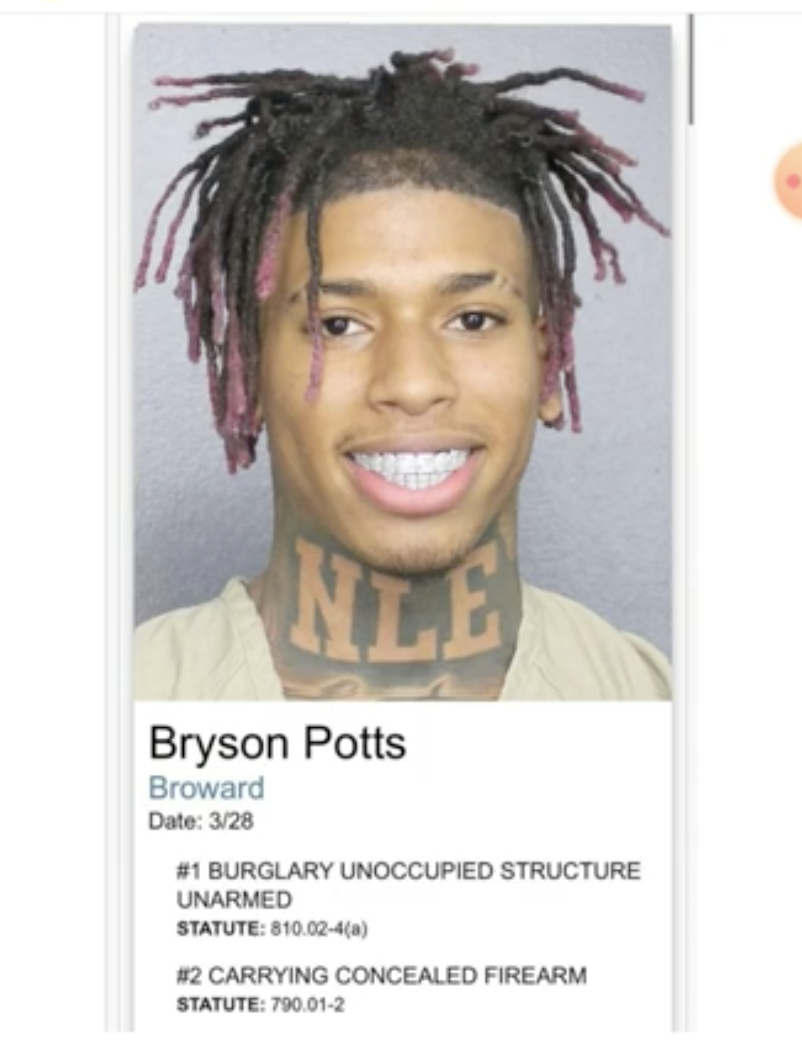 MAIN PHOTO CREDIT: NICHOLUAS SOMMER