I have no issue with younger, rappers. In fact, I like a lot of them. My Spotify tells no lies. I take in a nice, diverse lot of rappers like Kendrick Lamar, Drake, Tef Poe, A$AP Ferg, Nick Grant, Young M.A., Rapsody, Vince Staples and others. Of course, I still listen the legends too – Mobb Deep, Redman, Nas, Jay Z, Rae & Ghost, Big Pun, Kool G Rap and to many more to name.
A few weeks ago, I sat on a yacht and listened to new music from Lil Yachty. I got a kick out of the whole ordeal. He was there with his crew and they were young dudes celebrating success. Personally, I found it just as interesting listening to his mother talk proudly about her boy. She was beaming and proud. He's 19 and wasn't even born during The Golden Era. In fact, he was born in the era after the worst period in Hip-Hop – post Pac's death.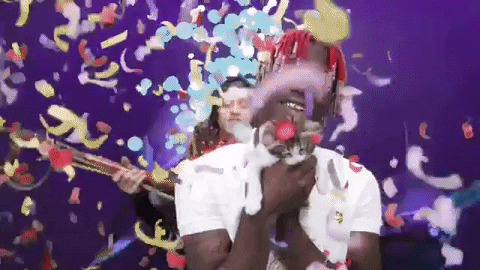 Rap music is a living, breathing, evolving thing. At one point, in the 1970's, Bizzy Bee was the hottest. Then came Kool Moe Dee when they met in a fateful battle. The Sugar Hill Gang – a NJ group – took rap from the streets to the disco. Then Grand Master Flash and Melle Melle snatched it back the streets in the larger public's eye. In the mid-80's, Run DMC would overtly (lyrically) "stomp mudholes" in old heads, by their own admission. In the late 1980's, Big Daddy Kane, Rakim, KRS-One, Nas, Biggie, Jay, Ice Cube, Scarface, and then the waves would continue…on and on and on into the Golden Era. Artists like MC Hammer hit highs normally reserved for Michael Jackson – certainly not rappers. There's more to all of that, but you get the idea.
Towards the late 1980's Hip-Hop music started to war with itself extremely.
A lot of folks had issues with MC Hammer, who actually pushed the culture forward. Others hated N.W.A for their use of the word n***a. PM Dawn caught an L when they questioned KRS-One. The issues Hip-Hop has had with itself were captured when Common said – in 1996 – "I used to love her." And later, in 2006, Nas would proclaim the complete death of the genre. However, in 2007, AllHipHop hosted a week of events that would call for the rebirth of Hip-Hop.
So, why would I really care if Lil' Yachty feels a certain way about The Golden Era? He shouldn't really care about anything other than bringing an Ice Age to kill off the dinosaurs. That's what happens in Hip-Hop and other musical genres. It seems like, he really wants to address old heads that dog him. Seems like he cares, but why? Once upon a time, Kanye West said, "Old folks talking 'bout back in my day,' Well, homie, this is my day." And, Kanye was right. Still, he didn't eliminate Nas or Jay, he added on. The dinosaurs don't die so easily anymore. They are just that talented and smart too. Folks don't have to like any of these new age rap dudes – or they can. Either or. Who we support, lives and thrives. Somewhere, there is the perfect emcee and he can't even get a listen, because collectively we care too much about hating a 19-year-old artist that doesn't even purport to be an emcee. Why not invest that energy in Nick Grant, a young Southern MC with great music and awesome lyrical content?
Also, think about your habits. Are you just succumbing to what is being sold to you? Or are you doing what Hip-Hop does – discover, support and innovate? People discovering "Hip-Hop" artists aren't even Hip-Hop now – they are often vultures. People buying/listening to Hip-Hop aren't really participants – they are often voyeurs. Hey, it's all good, because my Spotify and Tidal stay immaculate. I still go to shows. I still support and ride for my favorite artist, regardless of their age. I applaud talent and skills.
What say you?
View this post on Instagram
Chuck Creekmur is a low level deity and the co-founder of AllHipHop.com.