Bay Area Hip-Hop artist Jahi, his company Microphone Mechanics and The African American Museum and Library at Oakland (AAMLO) have established the first Bay Area Hip Hop Archives at the AAMLO. The launch takes places on Friday (February 3) from noon to 2pm PST at 659 14th Street in Oakland.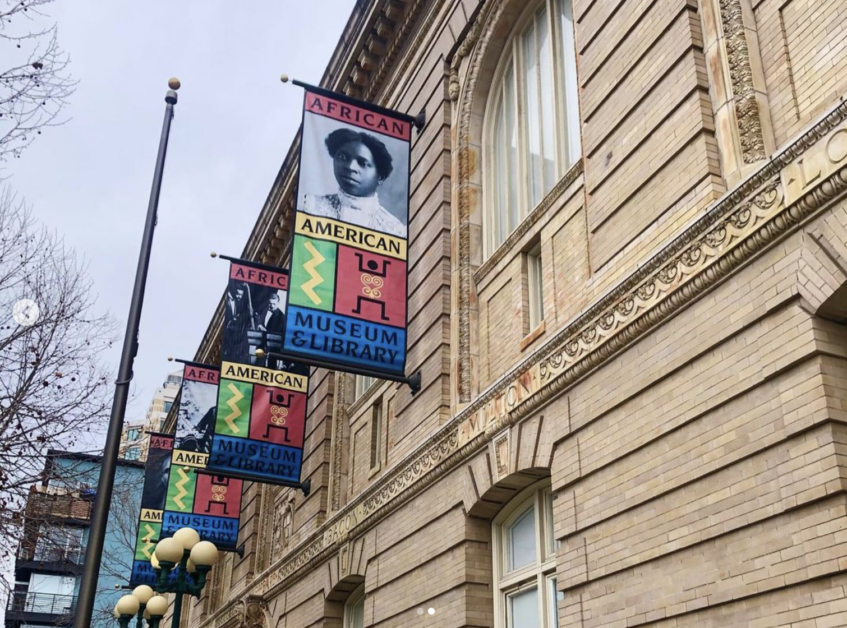 The Bay Area Hip Hop Archives chronicles local artists, culture keepers, activists and educators who've made significant contributions Bay Area Hip-Hop. The collections will include previously unheard sound recordings, interviews, research notes, photographs and negatives, playbills, posters, maps, booking contracts, business records, tour routes and other memorabilia.
"This has been an idea brewing for the last few years after talking to so many Bay Area artists, activists and educators in the Bay who are often overlooked, minimized or unseen after the 'headliners' of the Bay are mentioned," Jahi tells AllHipHop. "While on a Hip Hop Alliance call, Chuck D, KRS-One and Kurtis Blow posted the question: 'What can we do for Hip Hop?' This became my clear answer, as it speaks to community and legacy."
Among the inaugural class are Bay Area legends Paris, Souls of Mischief's Phesto, the late Pam The Funkstress, Digital Underground's Mystic, DJ D Sharp, Davey D and Suga T.
"Jahi and AAMLO are doing the vital job of archiving culturally relevant Hip-Hop, work necessary to preserve our art's history and legacy in our voices, while also giving a platform to underrepresented perspectives in the genre," Paris says. "As a foundational Hip-Hop artist from Frisco who has consistently produced art germane to the Black condition, I'm honored to be a part of the archive's inaugural class. I look forward to doing my part to amplify the archive's footprint and awareness."
The first Hip-Hop artifact is Pam The Funkstress' original DJ set-up, which will be on display for Black History Month. Pam, who passed away in 2017 following surgery for an unknown medical condition, gained national recognition for her turntable techniques as a vital component of The Coup. But, as Jahi, explains, that's just the beginning.
"I can tell you that many of our culture keepers in the Bay have done an excellent job preserving their artifacts," he says. "So it will be a comprehensive and immersive experience that has never been done before at the African American Museum and Library at Oakland, the only Black museum we have in Oakland. I can also tell you that Davey D has some things that will surely blow folks minds, and we are working to acquire all the tapes to Home Turf, a Bay Area Hip-Hop show hosted by Dominique DiPrima in the last '80s early '90s. There's some classic footage there.
"I'm working to archive all the great strutters, poppers, lockers and boogaloo dancers of the Bay who originated a style of dancing that's used all over the world, I'm working with KQED and their 'That's My Word Series' to archive some of the artists they feature as well. It will be a cross section of blue collar Hip-Hop practitioners with headliners, names everyone knows. And, we want to include the Hip-Hop activists who've helped to shape the movement of the Bay."
The Bay Area Hip Hop Archives launch just happens to fall in the same year as the 50th anniversary of Hip-Hop, something not lost on Jahi.
"We are planting our flag in the Bay Area for the 50th Anniversary as a sign of unity and activity," Jahi adds. "We are bringing the Hip-Hop community together, and from the origins of our culture until now, that has always been important. So we are saying here in the Bay to the global Hip-Hop community, this is one of our many contributions as we recognize the 50th Anniversary and salute Cindy Campbell and DJ Kool Herc while we lift up culture keepers and heroes and she-roes right here in Northern California."
Each artist who does a special collection at the AAMLO will share their Hip-Hop timeline, influences, important moments of their legacy and then connect artifacts to their collection.
"It will stay forever fresh because most of the world has never seen collections of this nature," Jahi concludes. "The stories, significance of Bay Area Hip Hop is multi-layered, complex and innovative at its roots."
Find more information here.