Bay Area rap legend E-40 called out the Sacramento Kings after being removed from a game on April 15. The Kings were playing The Click member's favorite team, the Golden State Warriors.
According to E-40, a Caucasian woman heckled him throughout the course of the April 15th sporting event. He claimed Golden 1 Center security guards only removed him from the arena during the fourth quarter.
"Unfortunately, it was yet another reminder that — despite my success and accolades as a musician and entrepreneur — racial bias remains prevalent," wrote E-40. "Security saw a disagreement between a Black man and a white woman and immediately assumed that I was at fault."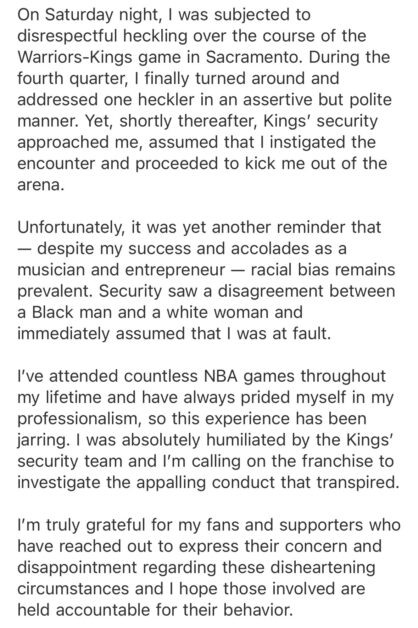 The Associated Press reports the Kings have begun an inquiry into the ejection involving E-40. A statement from the team reads, "The Sacramento Kings take these claims seriously and are investigating the facts and circumstances regarding the situation, as we do anytime an accusation like this is made."
A source told the AP that E-40 supposedly kept blocking other fans' view and received warnings from security officials. However, another source said no one warned Tha Hall of Game album creator about excessive standing.
E-40 did receive public support from retired NBA player Jalen Rose. The ESPN sports analyst/talk show host argued that the Hip Hop star born Earl Stevens deserves an apology from the Kings. E-40 thanked Rose for backing him.